With the news last week that Cambodia had been removed from the Financial Action Task Force (FATF) grey list, there has been a lot of positive sentiment within government and business circles in the Kingdom. But how does Cambodia benefit from being removed from the so-called FATF grey list?
The grey list refers to high-risk countries for money laundering. Cambodia has been on the list since 2019, and the FATF has been working with the Kingdom to address the concerns. We reported at the end of 2022 that Cambodian authorities were hopeful the country would be removed from the list, with inspections taking place earlier in 2023.
On February 24, 2023, the FATF found that Cambodia had addressed its technical deficiencies to meet the commitments of its action plan on strategic deficiencies saying online "The FATF notes Cambodia's progress in improving their respective AML/CFT regimes (Anti Money Laundering & financing for terrorism) covered by their individual action plans."
Delegates from more than 200 jurisdictions of the Global Network participated in these discussions at the FATF headquarters in Paris.
As such, Cambodia is no longer subject to the FATF's increased monitoring process and will continue to work with the FATF-style regional body (FSRB) to further strengthen its AML/CFT regime.
What Changes Were Announced by FATF – February 2023
Although the selection of countries that appears on the current list is short, it bodes well for the Kingdom's growth in international investment and in particular digital finances, fintech and cross-border payments.
The announcements from FATF also saw South Africa and Nigeria added to the grey list and both would be under increased monitoring. North Korea and Iran continue to be "high risk" (black list), while the Russian Federation membership was also suspended.
It was also agreed new guidance will help countries and the private sector implement FATF's strengthened requirements on Recommendation 24 on transparency and beneficial ownership of legal persons.
An action plan to drive timely global implementation of FATF standards relating to virtual assets (also termed crypto assets) globally, including on the transmission of originator and beneficiary information.
The Plenary also agreed on the publication of the report on money laundering and terrorist financing in the art and antiquities market.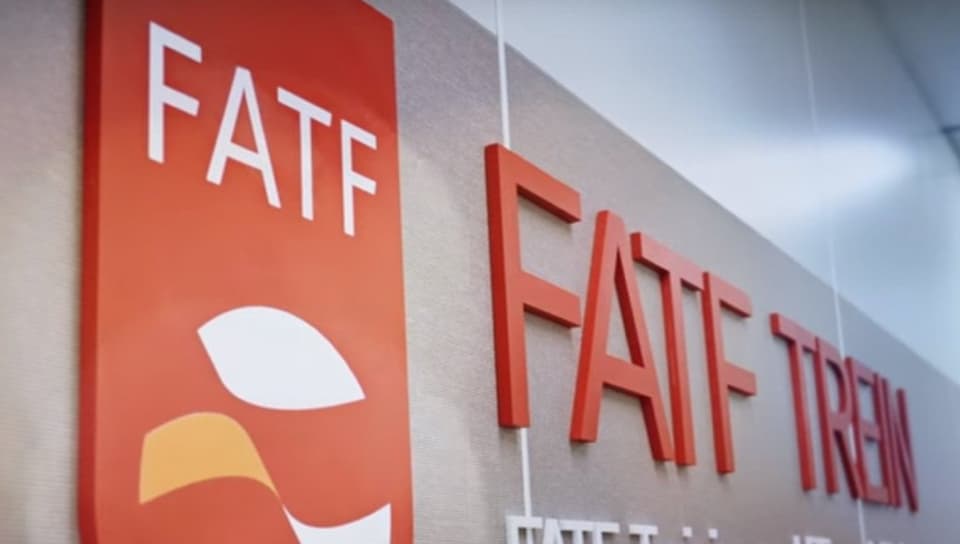 How Will Cambodia Benefit?
Cambodia was re-listed on the Grey List in 2019, and the government worked hard to have it removed, submitting its annual report to the international body in late 2022 which outlined efforts being made to fight financial crimes.
Among the changes that Cambodia has made since 2019, included addressing correspondent banking, wire transfers, internal controls, foreign branches, designated non-financial businesses and professions (DNFBPs), customer due diligence and sanctions for non-compliance with AML/CFT measures.
Kiripost reported that "FATF identified DNFBPs as real estate agents, dealers in precious metals or precious stones, and dealers of any saleable item of a price equal to or greater than USD $15,000."
The FATF grey list removal means that Cambodia is less likely to face economic penalties or face sanctions from FATF member states and other international bodies.
This should mean that the Kingdom will promote greater confidence in capital investments into the country and foreign investments (minimising international cash flow issues) which are needed for continued development and growth.
Reactions to Cambodia's Grey List Removal
The French Embassy in Phnom Penh said via a tweet: "France welcomes this positive development that follows the work carried out by the Cambodian authorities, in particular the Ministry of Economy and Finance and the National Bank of Cambodia."
Sovathana HOR – (Deputy Director General of Insurance Regulator of Cambodia (IRC) of Non-Bank Financial Services Authority (NBFSA) "Finally, Cambodia is off the grey list, Congratulations – hard work pays off."
Sven Callebaut (Adviser on Trade, Regional Integration, Digital Trade Policy, Digital Transformation for Governments in Asia and the Pacific, ASEAN, RCEP, Pacer Plus) said on his LinkedIn "Great news for Cambodia. The Financial Action Task Force (FATF) removed Cambodia from its grey list of high-risk countries for money laundering. Very positive (and timely) for furthering digital finances, fintech and cross-border payments."
Arnaud Darc (Founder and CEO of Thalias Group) "It is important that Cambodia has been removed from the global money-laundering and terrorist-funding watchdog's "grey list" because it signifies the country's successful efforts to reduce money laundering, terrorism financing, and proliferation financing within its borders. This is significant because it shows that Cambodia is taking proactive steps to combat financial crimes and ensure that resources are not misused by criminal organizations. Furthermore, as a nation, Cambodia has earned the trust of global regulatory agencies and can benefit from improved foreign investment, as well as access to international markets and trade agreements. Removing Cambodia from the list is a positive step for the country, and for the global community as a whole."