During the first day of the Belt and Road Initiative (BRI) Summit held in Beijing, China on October 17, 2023, Cambodian Prime Minister Hun Manet presided over the signing of a number of significant agreements between the Cambodian government and Chinese corporations.
Expanding Export Opportunities With Alibaba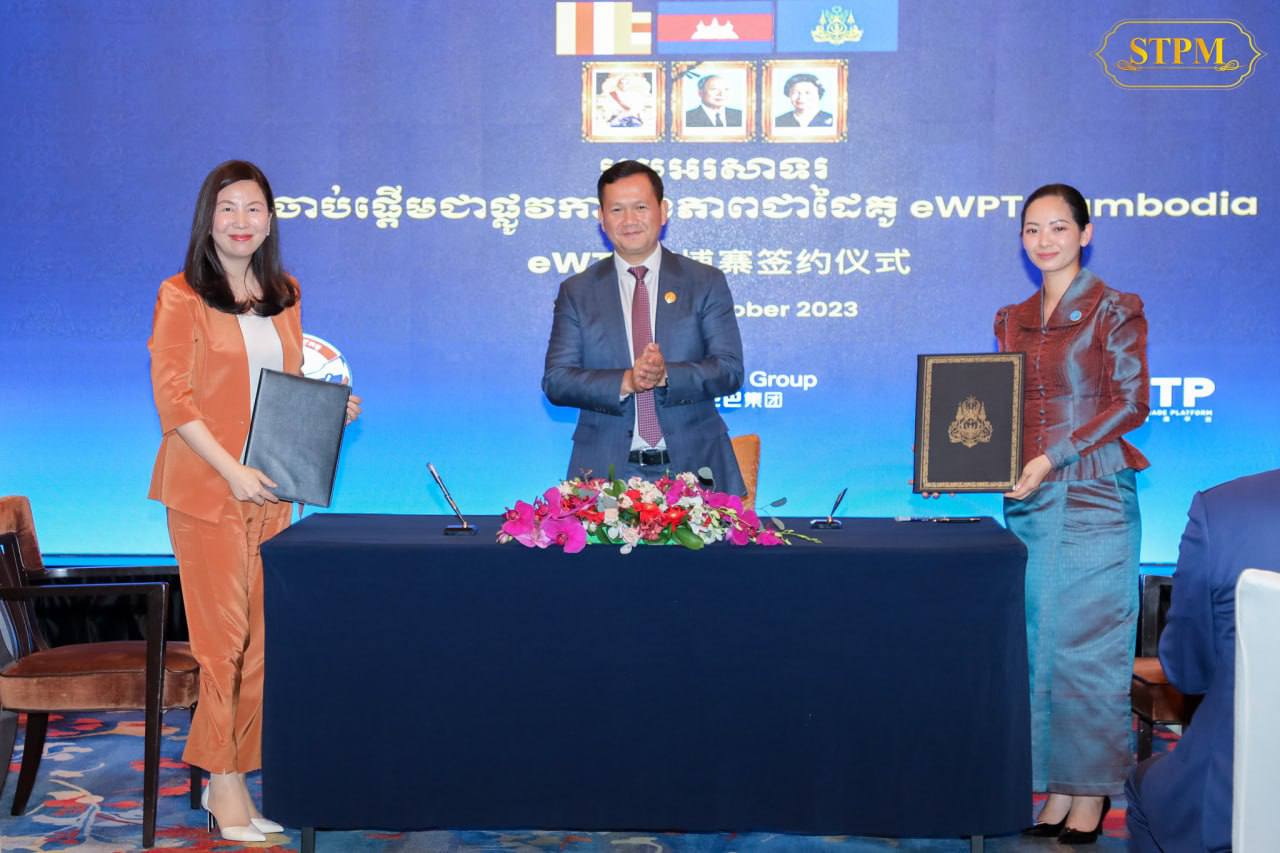 A memorandum of understanding (MoU) was inked between the Cambodian Ministry of Commerce and Chinese e-commerce giant Alibaba, aiming to bolster export capabilities, e-commerce markets, digital technology, capacity building, and tourism. Prime Minister Hun Manet expressed optimism over the agreement, emphasising that it would allow Cambodian entrepreneurs to leverage the Chinese e-commerce platform and tap into the international market.
Under the MoU, the Cambodian Ministry of Commerce and Alibaba will collaborate to enable the direct sale of Cambodian products in the Chinese market, and across ASEAN countries, through the electronic World Trade Platform (eWTP). 
Wen Jia, the Chief of Public Affairs of Alibaba Group and Alibaba shareholder, stated that she believes the company's expansive customer base of approximately 1.3 billion people worldwide will help to facilitate the sale of Cambodian goods. Two Cambodian products already being sold on the Alibaba platform are rice and longan.
Alibaba also currently features an electronic visa application system for Chinese citizens seeking to visit Cambodia, which has garnered significant interest.
CRBC To Further Study Funan Techno Canal Project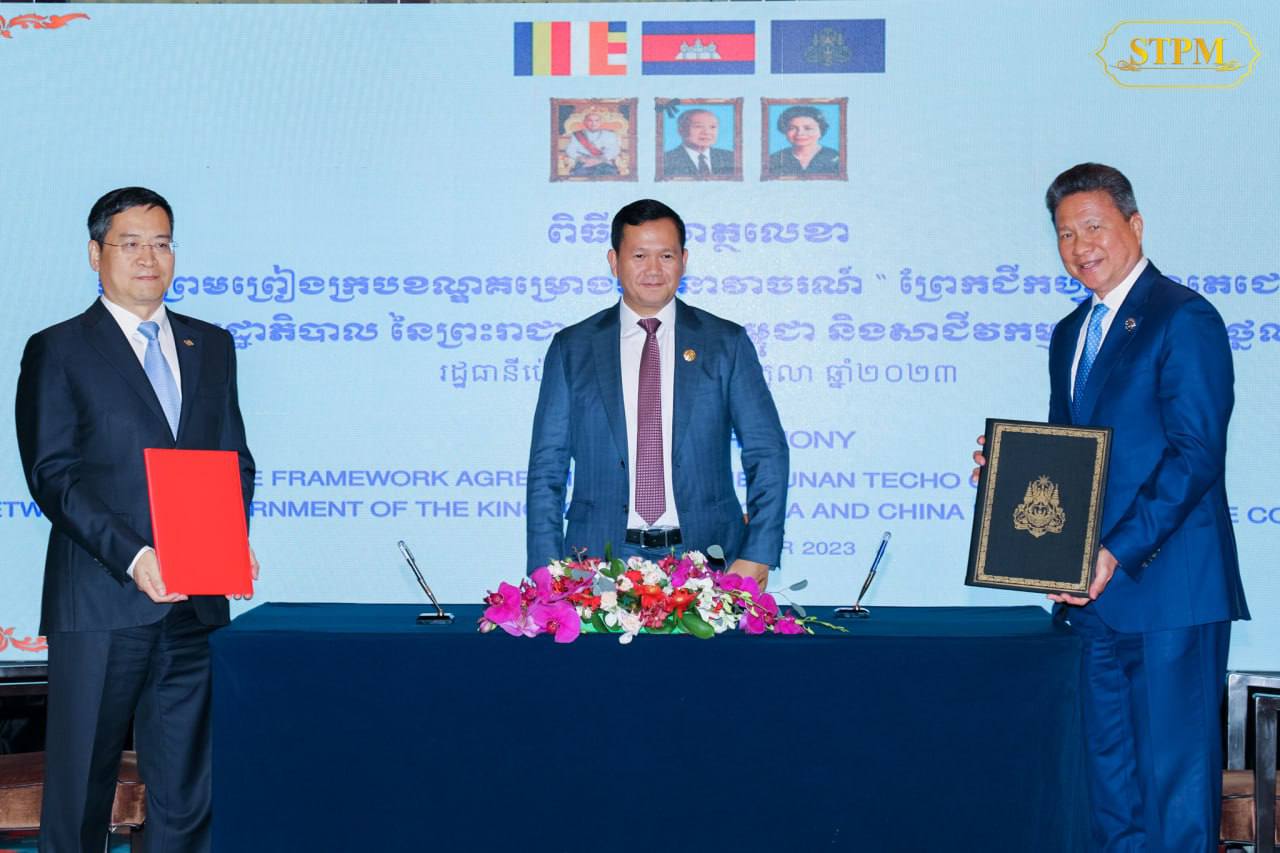 The Cambodian government also signed a Framework Agreement with China Bridge and Road Corporation (CRBC) on the Funan Techo Canal Project. Deputy Prime Minister Sun Chanthol stated that the agreement will allow CRBC to conduct a comprehensive eight-month study of the project's various aspects. The agreement is another step toward ensuring the success of the transport initiative, which is poised to become Cambodia's primary water transport route.
Multifaceted Collaborations With Chinese Investors
The Cambodian Ministry of Commerce facilitated three additional agreements prepared by the Chinese Investor Association in Cambodia. The signed agreements cover tourism and sustainable development projects in the Preah Suramarit-Kosomak 'Kirirom' National Park region, investment for hospitality education that would enable Cambodian high school students to study in China, and cooperation on the development of the Special Economic Zone (SEZ) in Ta Nei Commune of Sihanoukville. 
The Cambodian Ministry of Posts and Telecommunications also signed an MoU with Huawei Technologies Co., Ltd., however the exact details of this agreement have not yet been made clear. 
Read More On The Belt and Road Summit 2023: