Urbanland has officially opened K Mall on Veng Sreng Boulevard in the Cambodian capital of Phnom Penh. The mall joins a growing list of large urban malls opening or being developed in the Kingdom.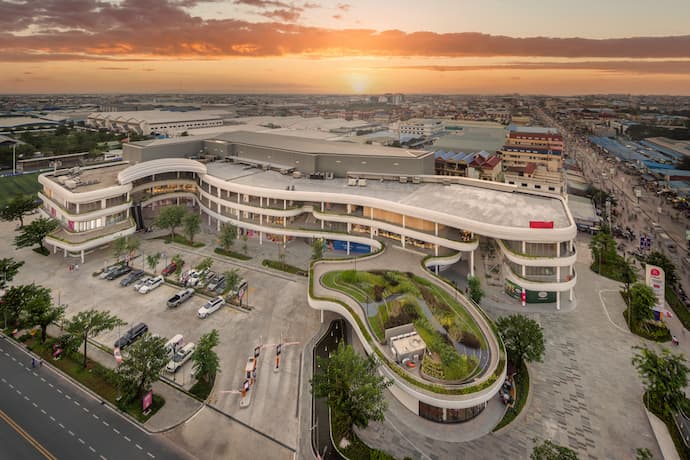 The mall is said to be a "community mall which is part of the KMH Park masterplan, an integrated mixed-use community development that includes housing, retail, office, recreational and green spaces with an expected footfall of 10,000 visitors per week" according to their social media.
The mall is intended to serve the local community, which Urbanland says numbers 500,000 plus residents, in Veng Sreng and Chom Chao.
Some of the brand outlets at the mall range from supermarkets, to fashion stores, and a cinema. Well-known names include Decathlon Cambodia, Zando Cambodia, Ten11, DAISO Cambodia, Lucky Supermarket, BROWN Coffee and Bakery, Legend Cinema, Tous Les Jours, Nata Footwear, Santa Fe, Potato Corner, Pho Citi, and the Ground Food Market.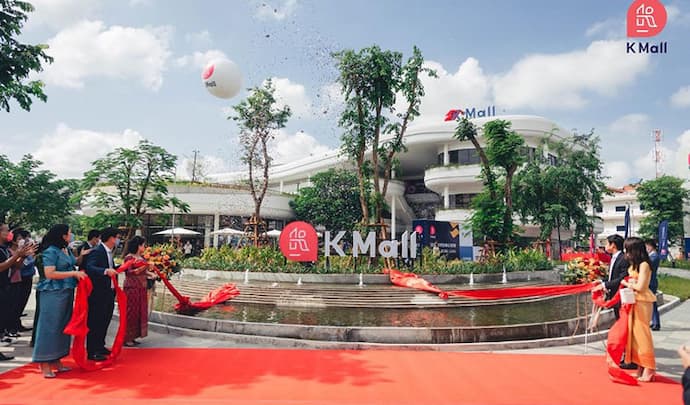 Urbanland Chief Executive Officer Hok Kang said at the opening in November 2021, "Visitors of K Mall will be met by generous, thoughtful green public areas – places to relax and socialise with friends and family. They will experience the mall's pristine and modern architectural features, with plenty of lush greenery to brighten up their mood."
The community mall forms part of KMH Park, which is Urbanlands masterplan development to revitalise the Veng Sreng area. The 6-hectares KMH Park includes the  KMall, ISI Tower, 40 shophouses, the KMH football stadium and greenspaces.
Urbanland said of the opening "K Mall celebrated its soft opening on 5 November 2021 and is pleased to now welcome residents to spend time with family and friends, enjoying the many amenities and lush greenery that have been thoughtfully incorporated throughout the mall. It is strategically located in the heart of Veng Sreng filled with local and international retail stores, dining options, and convenient shops offering a variety of products and services to satisfy visitors' daily needs."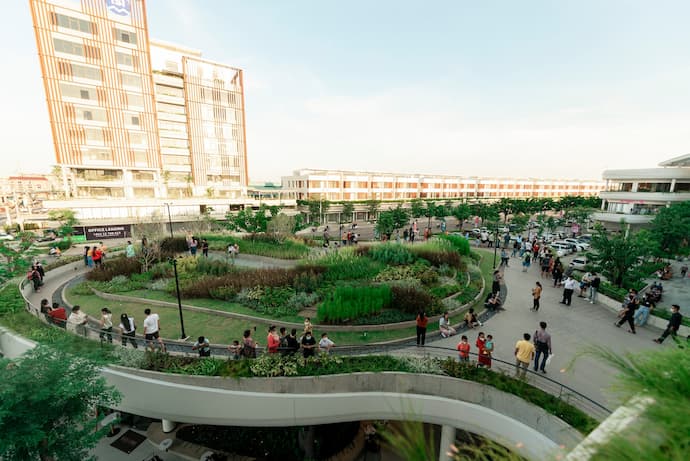 K Mall has 300 car parking spaces and 700 motorbike spaces and is located along Veng Sreng Boulevard, approximately 5 minutes from Chom Chao and 20 minutes from Phnom Penh International Airport.
You can read about all the shopping malls in Cambodia here.