The Ministry of Tourism (MoT) announced it will waive fines for late renewals and will not charge for the renewal of 2021 tourism-related business licenses.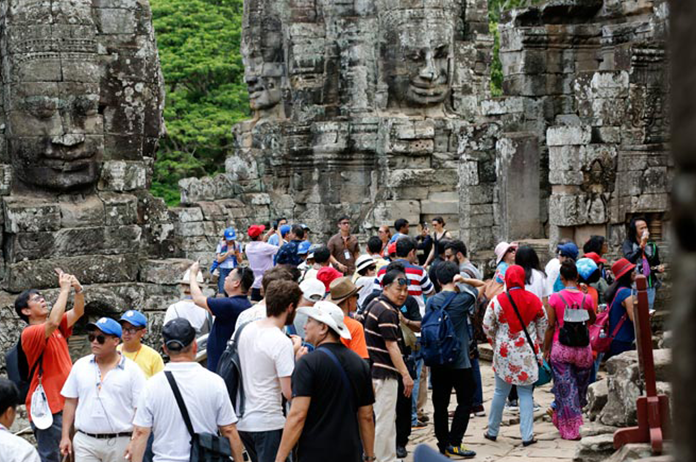 The news will be little relief for the tourism industry in Cambodia which has been devastated by the global pandemic. The February 2021 Community incident has further compounded the problems as most domestic travel and tourism has been advised against until the outbreak is under control.
The renewal fees for 2021 tourism-related business licences have been set at no charge while any fees would be waived for expired tourism licences effective from March 16 until the end of 2021.
Ministry of Tourism spokesman Top Sopheak said: "Tourism-related businesses or travel agents who have not yet renewed their business licence are still required to  renew with the ministry or other administrations according to the size of their business."
He added, "All the costs of tourism-related business licences will be shouldered by the government for the entire year of 2021."
The news of the licence renewal fees being waived for 2021 was previously announced in 2020.
How much are the Cambodian Tourism licenses?
The Khmer Times reports that the fee for the renewal of a tourism licence is around $300. The penalty for late renewal of expired tourism licences is $250.
International Tourism in 2021
Although vaccine programs have started being implemented globally, it's still too hard to say whether international tourism will return as early as 2021.
The big talking point has been the issue of vaccine passports, which some airlines are pushing for. The Cambodian Ministry of Foreign Affairs spokesman Koy Kuong said he wasn't aware of any vaccinations requirements being considered for travellers entering or leaving Cambodia.
The Angkor Enterprise has also announced that all ticket sales to the Angkor Archaeological Park from 11 March until the end of 2021 will include extended validity.
Cambodia's three international airports received 2.13 million passengers (international, domestic and transit) in 2020. This number is 79 per cent lower than in 2019 and is directly a result of the global COVID-19 pandemic which decimated international air travel and tourism.