Bond credit rating agency, Moody's Investors Service, has stated that NagaCorp, the operator of the NagaWorld entertainment complex, needs to generate USD $135 million in free cash flow by July 2024 in order to repay its maturing USD $470 million bonds.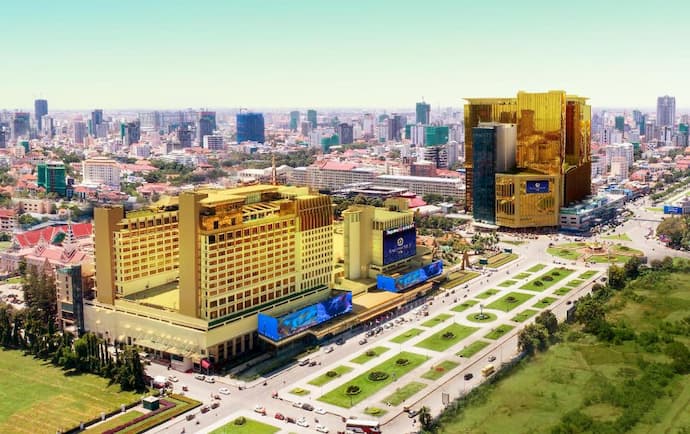 In November 2022, NagaCorp repurchased USD $69.5 million of its notes, but outstanding notes amounting to approximately USD $472 million still remain.
According to a report by GGRAsia, Moody's Investors Service has described a recent USD $80 million loan provided by Dr. Chen Lip Keong, founder and controlling shareholder of NagaCorp, as a "credit positive". However, the bond credit rating agency has also observed that NagaCorp still remains exposed to refinancing risks, which further highlights the need for the company to generate sufficient cash flow to repay the 2024 notes.
Moody's has determined that this will ultimately depend on the company making a "sustained recovery in earnings" as well as engaging in "low discretionary spending".
NagaCorp Bond Repayment Analysis
Dr. Chen Lip Keong's unsecured loan carries an 8 per cent annual interest rate over two years and will assist NagaCorp in refinancing and/or repaying a portion of its outstanding USD $472 million notes maturing in July 2024, as stated in a company filings on October 17, 2023.
Moody's analysis further reveals that as of September 30, 2023, NagaCorp had USD $298 million in cash and cash equivalents. Assuming a working cash balance of USD $40 million and full utilisation of the USD $80 million shareholder loan, the company will need to generate USD $135 million in free cash flow over the next three quarters to cover the bond maturity.
The ratings agency anticipates an improvement in NagaCorp's earnings over the next 12 months, supported by seasonal peaks in Cambodia's tourist arrivals typically observed in the first and fourth quarters of regular trading years.
EBITDA And Future Spending Projections For NagaCorp
Moody's projects NagaCorp's earnings before interest, taxes, depreciation and amortization (EBITDA) to reach approximately USD $350 million in 2023, and USD $485 million in 2024. A slower-than-expected recovery could, however, put pressure on the company's liquidity.
According to an update provided to the Hong Kong Stock Exchange in October, NagaCorp reported EBITDA of USD $215.4 million in the first nine months of 2023.
NagaCorp recently also announced a four-year delay in the completion of its NagaWorld complex expansion known as 'Naga 3', pushing the deadline to September 2029.
Regarding Naga 3, Moody's expects the company to spend around USD $40 million on development capital between October 2023 and September 2024. It is also anticipated that NagaCorp will not pay cash dividends until the bond maturity has been addressed. NagaCorp has not paid a cash dividend since 2021.
Read More On Loan Repayment: