In Phnom Penh's ever-expanding condo market, developers are always on the lookout for a competitive edge over the competition. From unique architectural approaches and designs, strategic locations, and economical pricing being utilised by property developers to make a splash in the property market.
The Penthouse Residence, a high-end residential project in Tonle Bassac, Chamkarmon, stands out by sticking to the core fundamentals of a residential project by providing a comfortable daily living experience for its residents. And it does this through invaluable support from Panasonic Cambodia.
Panasonic Cambodia – Providing for Businesses in Cambodia
Panasonic is a leading global appliance manufacturer – providing high-quality products to businesses worldwide. Panasonic Cambodia has established itself as a reliable partner among leading businesses in the Kingdom.
Residential and commercial developers in Cambodia utilise top-end appliances and other electronics in their projects, and Panasonic Cambodia's wide range of products covers much of the ever-evolving needs of developers.
Panasonic complements its wide array of products with expert technical expertise as well as software to efficiently manage and scale operations according to business needs.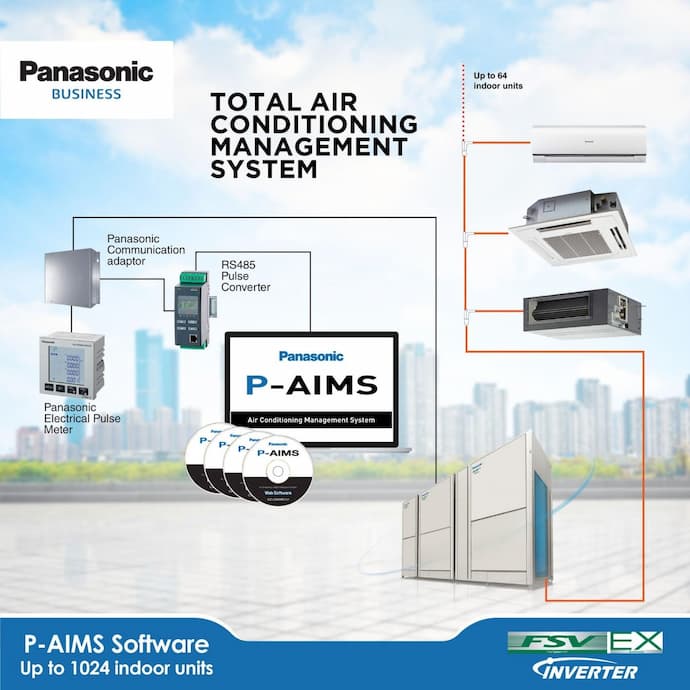 A Panasonic Product for Every Need
The Penthouse Residence, being a high-end residential development, chose the finest products Panasonic could provide.
Olivier Belloy, Project Manager of The Penthouse Residence, cited Panasonic's air conditioner range that fit the project's needs.
"For this project, we decided to install a few types of air conditioners. From 1-bedrooms that only need single split to 4-bedroom units that require multiple split systems," he said, highlighting the multiple uses Panasonic's product line has for the project.
Olivier Bolley added that The Penthouse Residence uses several other Panasonic products such as televisions, refrigerators, and washing machines. "We're also aware Panasonic offers other products such as an intercom system".
Find out more about how Panasonic's Nanoe™ X Technology can protect your home 24/7.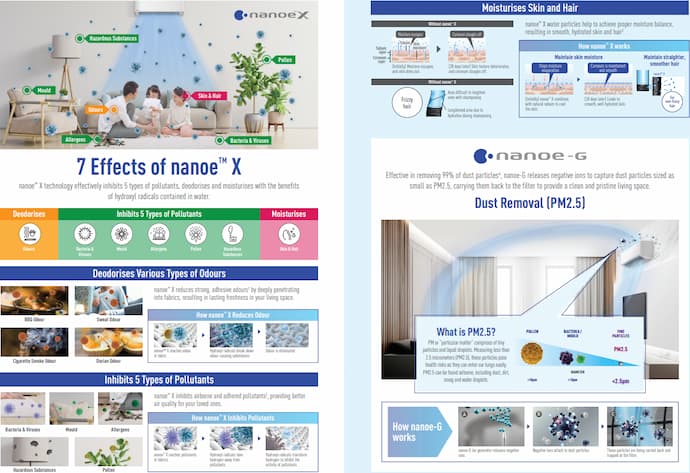 Expert Technical and Software Support
"We can also control the system from our control room. We have our Panasonic software, and we can control a few parameters, including temperature" Olivier added. "We can even lock the temperature (of a particular space) to 24 – 25 degrees Celsius without having to use the controller".
Panasonic also provides technical support for its products and ensures its systems are well maintained and fine-tuned for the demands of high-quality condominiums like The Penthouse Residences.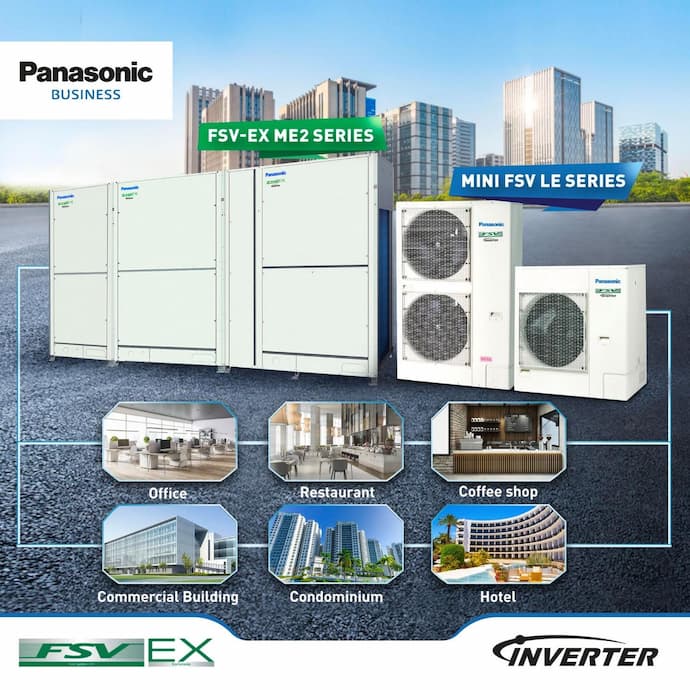 The Ultimate Advantage of Panasonic nanoe™X Tech
In a time where an outbreak can stifle economic activity for months and even years, Panasonic's nanoe™X technology found in its air conditioner line-up ultimately delivers peace of mind for guests, workers, and business owners.
Cambodian shoppers and business owners have little to fear as public spaces outfitted with Panasonic air conditioners and supporting systems ensure bacteria and viruses are eliminated, allowing them to go about their day – safe in the knowledge that they are well-taken care of.
FIND OUT MORE HERE ABOUT HOW TO GET PANASONIC INSTALLED IN CAMBODIA
This content was supplied.