American Pizza franchise Papa John's is coming to Cambodia, and ComZone Asia has been selected as its integrated marketing and communications partner for the Kingdom.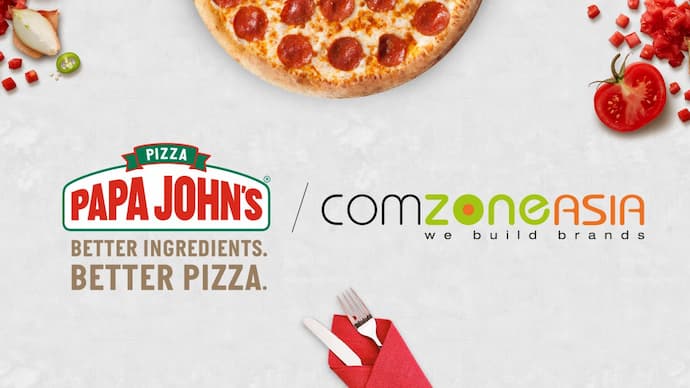 We reported previously in November 2020, that Papa John's would enter the Cambodian competitive F&B space in 2021.
ComZone Asia now has announced it would "conceptualize and promote the opening of the well-loved pizza restaurant brand's newest outlets as part of its continuing global expansion."
The Phnom Penh-based agency will also "handle the job of keeping the Cambodian launch and post-launch operations running smoothly to meet the marketing and sales goals of one of the world's leading pizza brands."
Papa John's International Inc. Cambodia Franchisee Peter Xu said "Even with the rapid growth of our network, our prime concern will always be quality in each and every restaurant. It's what pizza-lovers insist on and they'll find it in the hot, delicious pizzas that follow the original Papa John's recipe as well as the friendly and outstanding service."
He added: "This attention to quality and excellence is what we expect from partners and based on their comprehensive proposal, it's clear that ComZone Asia has prepared an effective, in-depth plan to introduce the renowned Papa John's pizzeria experience to new customers. Their keen insights regarding the local as well as the regional market will be key factors to our operations. With our 'BETTER INGREDIENTS. BETTER PIZZA.' promise, we look forward to Cambodians discovering what they have been missing in pizzas."
Jessica Lim, Managing Director and Head of Strategy ComZone Asia said, "We're very excited about this incredible opportunity to work with an international restaurant chain. When it comes to pizzas, Papa John's is a consistent leader in taste, service, and ambience with almost 5,400 restaurants delighting guests worldwide every day so it's a privilege to partner with them."
Lim said to watch out for the coming rollout of the exciting Papa John's promotions and special offers in Phnom Penh. One store was already confirmed for View Park Mall which is due to open in early 2021.
(In April 2021, the franchise confirmed it was planning to roll out 15 new outlets in the Kingdom over the next three years).