PHINMA Education Holdings, Inc. is planning to expand into neighbouring Southeast Asian countries, including Cambodia, by 2025.
Chito B. Salazar, PHINMA Education president and chief executive officer said in July 2023, "We really love Myanmar. But our focus within the next two years is Cambodia and Laos. There are many other groups we can help. It is not driven by the goal to be global. What drives us is really the need."
PHINMA says online they started with a single school serving 5,000 students in Cabanatuan City in 2004 and now are a fast-growing network of ten educational institutions serving over 124,000 students in the Philippines and Indonesia.
PHINMA Education is targeting 160,000 enrollees for the school year 2023-2024, a rise from the 124,501 enrollees in the school year 2022-2023. The recent school year saw PHINMA Education record a 10% increase in net income while its total revenues also rose 19%.
"This year is a convergence of our model continuing to show promise, the growing need for the services we provide, and our business doing well in all aspects. We hope to be able to reach more and more underserved students who need quality education the most, so that they can uplift themselves, their families, and their communities," said Mr. Salazar.
Phinma Education is a subsidiary of the listed holding firm Phinma Corp.
Cambodian Education
The Cambodian government announced that tax reliefs for higher educational institutions are in place until 2029.
There are a large number of private schools operating in the Kingdom, and they are among the most affordable in the region. The latest report from the International Schools Database suggested that Phnom Penh is the second cheapest city across Asia for international schools.
The report indicated that the median prices for international schools in the capital of Cambodia are USD $4,908, with highs of USD $20,340 per annum.
Although there was a rise in online learning due to the pandemic, the E-commerce Report from Profitence indicated that online education has a "lack of unique data in Cambodia, and still in a nascent stage with limited local choices for consumers."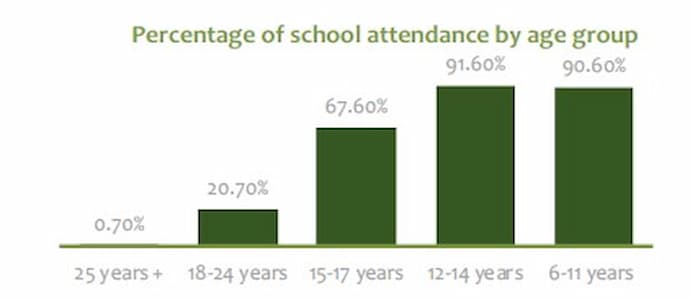 The report also stated that over 90% of 6-to-14-year old's attend school in Cambodia and there is huge market potential in the education industry below the high school level.