Online business registrations on the Cambodian government's Single Portal have now surpassed 18,000 in total since it was implemented in mid-2020.
In the four months leading up to mid-October 2022, a further 3,789 businesses successfully registered on the Online Business Registration Platform, reported the Online Business Registration Service – the government agency in charge of the service.
In total, the average time for completing the registration process remains at 8 days which is far quicker compared to prior to the system being implemented.
Additional reporting in the Phnom Penh Post indicated that:
1,698 applications are currently under review.
Since the platform's inception, 12,073 companies have made reservations to complete the registration process at a later date (355 currently under review)
Aside from formalising the registration process and speeding up the process, the digital records also validate the legitimacy of businesses, and "provide income and expenditure records that improve owners' abilities to obtain formal loans to support or expand operations".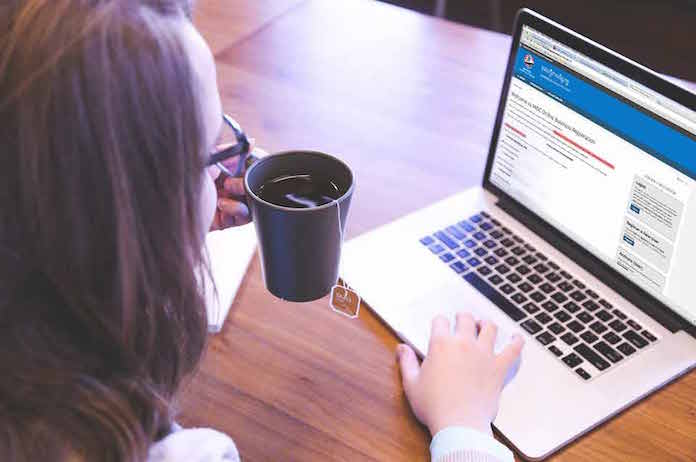 Single Portal Appeal To Foreign Investors?
Cambodia Chamber of Commerce (CCC) vice-president Lim Heng told the PP Post that the Single Portal draws foreign investors to register and do business in the Kingdom: "If they don't register, companies could miss out on government incentives, and this technology-backed registration process saves loads of time and reduces bureaucracy."
There is no data provided on the number of foreign businesses or investors who have applied on the Online Portal, however, the Single Portal website lists the top 5 sectors that have registered as:
Constriction
Manufacturing
Import/Buying/Selling Motorcycles
Real Estate Activities
Scientific and Technical professional services/activities
Which Ministries and Agencies are offered on the Single Portal
Ministry of Commerce
General Department of Taxation
Ministry of Labour and Vocational Training
Ministry of Interior
Council of Development of Cambodia
Ministry of Economy and Finance
Ministry of Industry Science, Technology & Innovation
Ministry of Tourism
Ministry of Posts and Telecommunications
Non-Bank Financial Services Authority's Real Estate Business and Pawnshop Regulator
Cambodia Online Portal News Stories
January 2021 – Over 7,000 One Portal Business Registrations
June 2021 – Cambodian Single Portal Marks One-Year Anniversary
May 2022 – MoC Urges Business Registrations as Single Portal Numbers Approach 14,000