South Korean retail convenience outlet Emart24 is planning to open as many as 100 stores in Cambodia, with the first opening planned for 2024.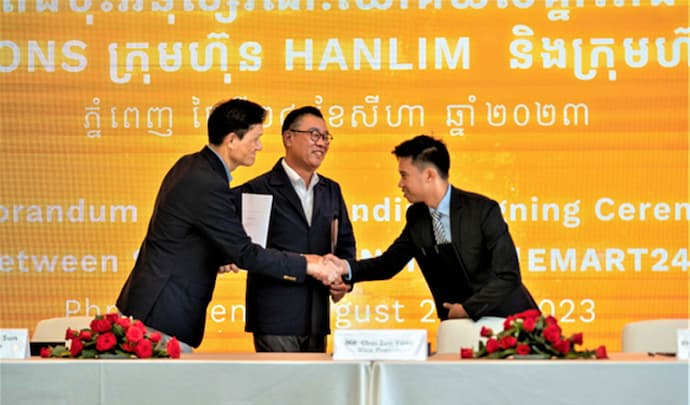 The convenience store chain is operated by Shinsegae Group, as they look to expand their overseas operations while combatting a saturated local market.
Cambodia has also seen more competition in this space with 7-Eleven launching in the Kingdom in 2021 and opening dozens of locations with plans to have 100 operational stores by the end of 2023.
Emart24's Vice President Choi Eun-yong said, "Our focus is on establishing Emart24 as a successful presence in Cambodia while exploring opportunities for entry into various global markets." The company already runs 29 stores in Singapore and three in Malaysia and specialises in South Korean snacks.
Emart24 identified Cambodia as its next destination due to the SEA nation's economic potential and  annual GDP growth rate an Emart24 press release said, adding "Our overseas business team anticipates the country's economic recovery post-pandemic and pushed to enter the Cambodian market as the first Korean convenience store chain to establish a strong presence there."
Shinsegae Group signed a three-party MoU agreement with Hanlim Architecture Group (Seoul-based real estate service provider) and Cambodia's Saisons Brother Holding to launch operations in Cambodia as a joint venture company called E-Mart24 Cambodia. This will see the establishment of a master franchise agreement while its branding and operational model will be licensed under the joint venture, reported the South Korean news outlet Korea JoongAngDaily.
The entry of the convenience store chain in the Kingdom signals the first market entry of a Korean convenience store chain and they are hoping to launch as many as 100 outlets over five years (by 2029) with 10 outlets planned for Phnom Penh by the end of 2024.