'Empowering Growth: The Women Shaping Cambodia' is a brand new show celebrating women leaders in Cambodia, set to begin in December 2023, with a special Launch Ceremony planned for September 23, 2023 at Chip Mong Mega Mall.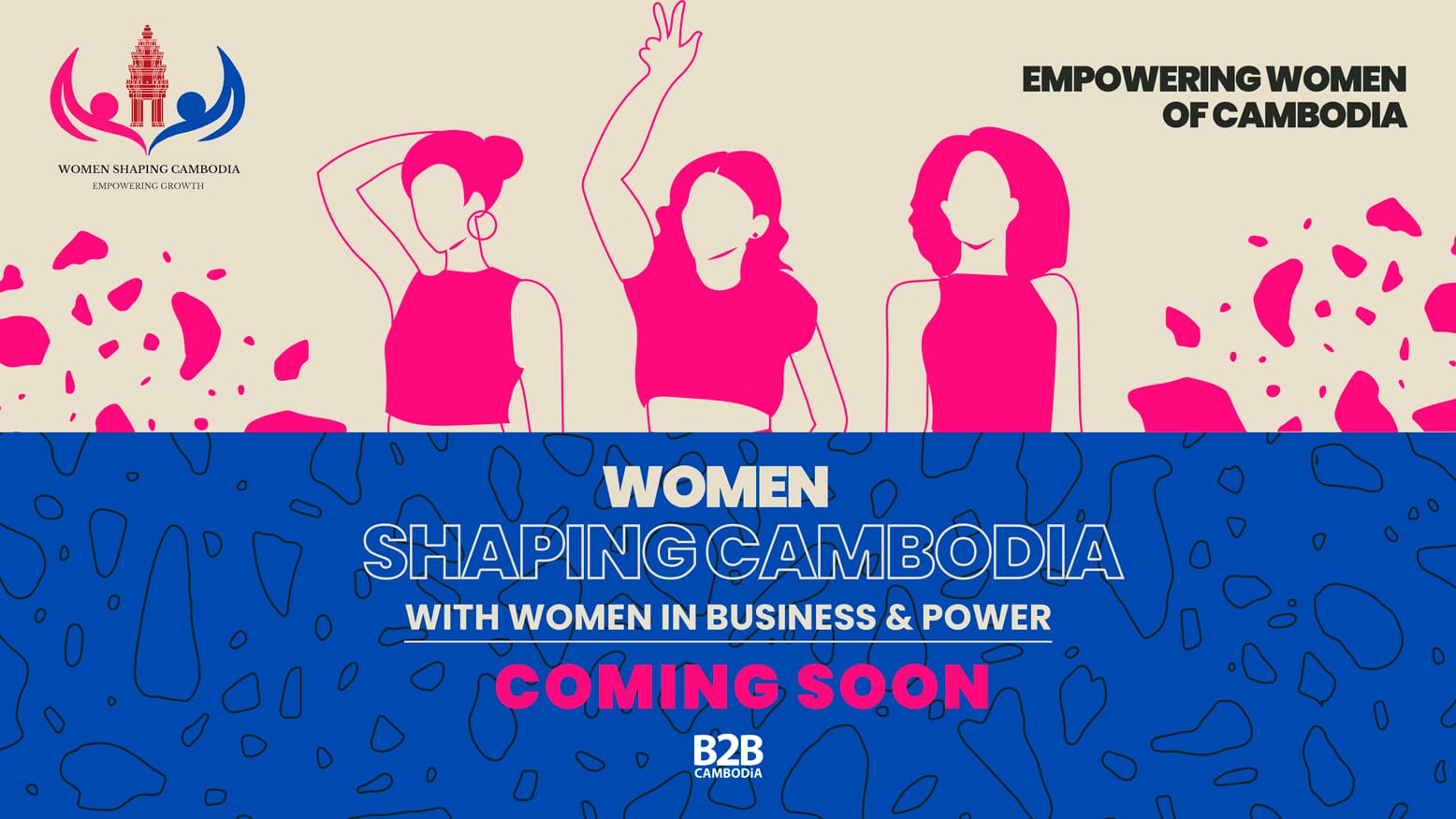 Hosted by Kim Tol Tan, Founder and CEO of Grow4Growth, in partnership with B2B Cambodia, The Women Shaping Cambodia show celebrates the achievements and contributions of Cambodian women across various sectors. The show aims to be a source of inspiration and empowerment by sharing the personal and professional journeys of women who have made their mark in the Kingdom, including the challenges they have overcome to reach their positions of influence.
The Show's Main Mission
'Breaking Barriers', 'Empowering Growth' and 'Inspiring Success' are three main principles of The Women Shaping Cambodia show. Its overarching mission goes beyond just simple admiration, expressing a commitment to the advancement of gender equality and the celebration of Cambodia's diversity.
Citing the UN's fifth Sustainable Development Goal (SDG 5), the show states its main goal is to empower women at all levels with the tools they need to succeed as leaders in their professions and communities throughout all areas of society, while also celebrating women's achievements.
The show strives to create a community of support for, and among, women in Cambodia and across the world, by encouraging further dialogue and collaboration between leaders from different industries and sectors.
How Will The Show Achieve Its Vision?
The show will leverage the power of storytelling to highlight impacts, engage community members, spark fruitful discussions, launch educational initiatives and build representation of positive role models.
By illuminating the resilience and determination of powerful Cambodian women who have helped shape the nation's growth and development, the show hopes to ignite inspiration and empower many others alike. 
Each of the show's episodes will focus on a trailblazing woman's journey to success, covering a diverse array of topics and spotlighting major feats such as the breaking of barriers in business and social entrepreneurship, new strides made in technological innovation and groundbreaking efforts towards cultural preservation.
Why Support The Show?
Many women in Cambodia still continue to face barriers that limit their opportunities, such as insufficient access to finance, ongoing gender-based discrimination and restrictive sociocultural norms and beliefs.
The Women Shaping Cambodia show provides a platform to highlight women's achievements, challenge stereotypes, break glass ceilings and inspire future generations. By tuning in, viewers can become part of a vibrant community that is dedicated to supporting women's progress in Cambodia and beyond.
So come and join this movement to celebrate and amplify the potential of Cambodian women! Don't miss the special Launch Ceremony happening on Saturday, September 23, 2023 at Chip Mong Mega Mall from 10:00 – 11:30 am.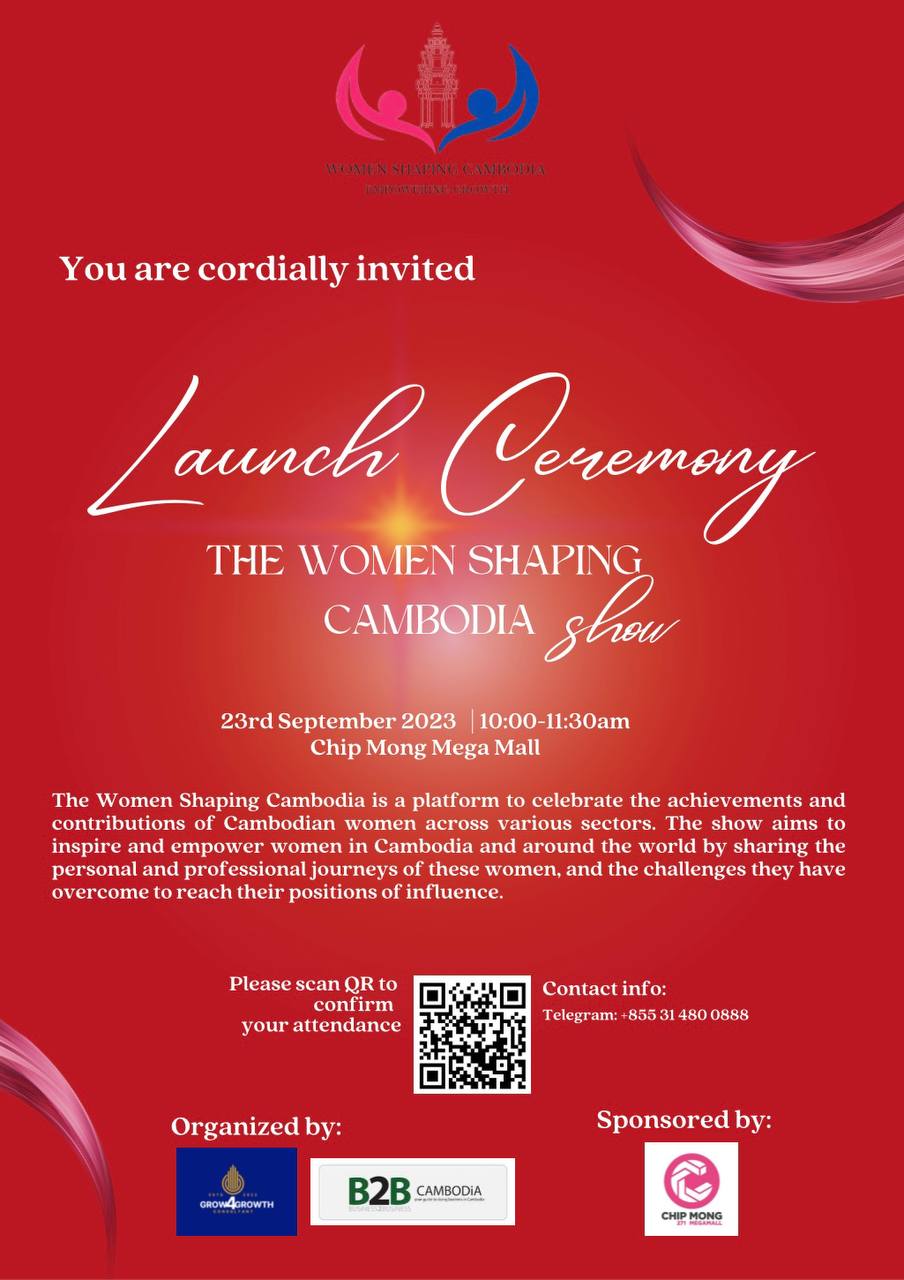 Read More On Women In Business In Cambodia: