Siem Reap's new Angkor International Airport, which is currently being touted for an October 2023 launch, will see online travel company Trip.com Group partner with Cambodia Angkor Air to promote the $900+ million smart airport in the region as well as develop a tourism talent training programme.
The MoU was penned on May 24 2023 in Singapore by Flight Business Group CEO and Trip.com Group vice-president Tan Yudong and Cambodia Angkor Air CEO and vice-chairman David Zhan.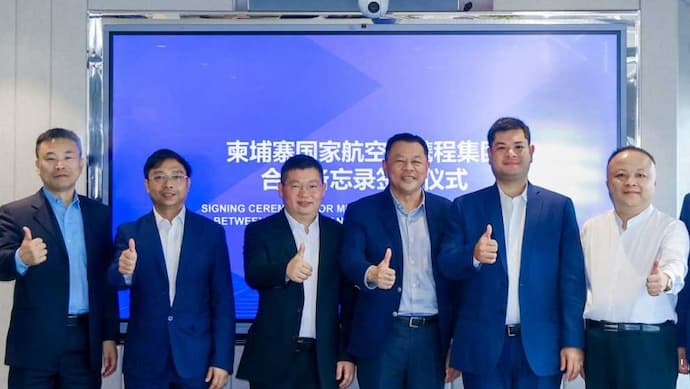 Plans were announced for a new international airport to be built in Siem Reap in 2019, and the construction of the 700ha Angkor International Airport has been underway despite the pandemic in Soutr Nikom district – 51km southeast of downtown Siem Reap and 40km from UNESCO-listed Angkor Archaeological Park.
Trip.com Group will "contribute to enhancing the digital services of the new airport" and aims to "position Cambodia's competitiveness as a global destination as it aims to strengthen collaboration in various tourism sectors."
The statement of the MoU between Angkor Air and Trip.com added "By leveraging Trip.com Group's global user network and leading product capacity, Cambodia Angkor Air can increase its global market reach and enhance its quality of services. As part of the collaboration, Trip.com Group will improve [SAI's] digital and intelligent services, and help the airport become an essential smart airport in the region."
Tekreth Samrach, chairman of Cambodia Angkor Air, said the collaboration with Trip.com Group to enhance services and construct a smart airport presents an opportunity for global tourism revival and marketing campaigns, hotel development, travel visa services, and tourism talent training programs are all under the remit of the partnership.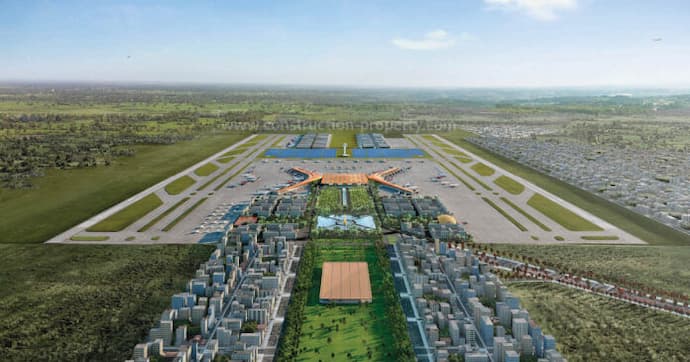 Trip.com Group chief operating officer Xiong Xing added "We're excited to collaborate with Cambodia Angkor Air to support Cambodia in achieving its full global market potential and linking it with the international tourism industry."
The airport is licensed and invested in by Angkor International Airport Investment (Cambodia) Co., Ltd., an affiliate of China's Yunnan Investment Holdings Ltd under a 55-year build-operate transfer (BOT).
Cambodian Tourism – Key Economic Pillar
Cambodia launched the "China Ready" strategy in 2023 to attract more Chinese tourists and in mid-May 2023, Ctrip (a Trip.com Group company) reported that the number of online users on the Chinese mainland searching for Cambodian tourism products had increased by more than 233 per cent compared with the same period in 2022.
Cambodia is targeting 4 million international tourist arrivals in 2023 and doesn't expect pre-pandemic levels of 2019 to be reached for another couple of years. China is a key market and Tourism Minister Thong Khon said earlier in 2023 that they hope to attract between 800,000 and 1 million Chinese tourists this year.
There have already been some major tourism campaigns launched and the 2023 Southeast Asian Games (SEA Games) and ASEAN Para Games will increase the number of visitors and media attention too.
Cambodia attracted 1.29 million international visitors in Q1 2023, an increase of 709 per cent.
Angkor International Airport Features
38 gates.
Runways will be 3,600-metre-long and 45-metre-wide.
A 4E-level airport is able to accommodate aircraft such as A340-300, A350-900, B777-200, B777-300ER, B747-300 and B747-400.
Annual passenger capacity – Seven million on launch, 10 million by 2030, and 20 million by 2050.
You can find out more about Cambodian airports here