The latest report from The Mall Company, suggests retail vacancy levels in Phnom Penh rose by 85% in 2020, almost doubling compared to year-end 2019.
In the 4th Edition of "Retail Insights", The Mall Company analyses vacancy trends from 2019 to Q4 2020 in Phnom Penh, including breakdowns of vacancy rates by districts, retail categories and retail classifications.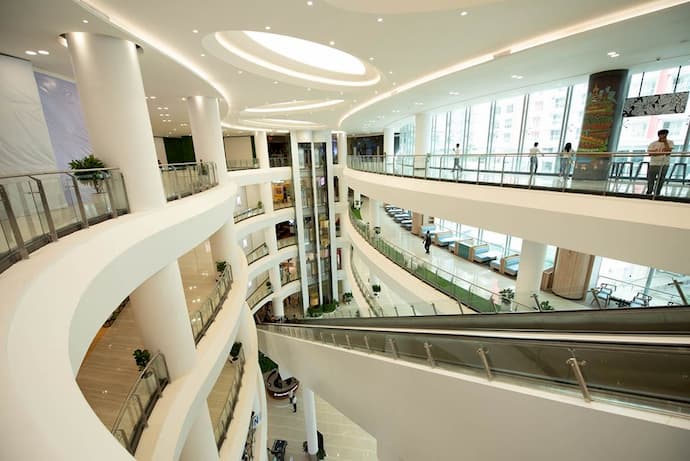 Some of the key takeaways from the latest report on Phnom Penh are:
Total existing retail supply stands at 370,781 sq.m as of year-end 2020.
In Q4 2020, vacancy levels reached 16,247 sq.m
The Chamkarmon district recorded the highest vacancy levels in Q4, 2020 with 4,825 sq.m of vacant retail space.
Food & Beverage operators accounted for 9,492 sq.m in new vacancies.
Community Malls experienced the highest levels of retail vacancy among other modern retail classifications, with 9,565 sq.m of vacant retail space.
Simon Griffiths, Managing Director of The Mall Company said: "There is no question that the COVID-19 pandemic has negatively affected the retail sector in Cambodia, triggering suppressed leasing activity while vacancy levels have been on the rise."
Realestate.com.kh said in the article based on the report that "Food and beverage stalls, especially in retail malls, largely rely on foot traffic for revenue. The lack of shoppers visiting Phnom Penh malls for most of 2020 negatively affected sales volumes causing a number of F&B retailers to suspend operations."
"Retail stores in shopping malls like AEON have strong and well-financed brands, operators, and franchises; Community Malls generally speaking, less so" added Griffiths.
You can download the full report as well as other 'Retail Insight' reports.
We have also been tracking all the new shopping malls in Phnom Penh, as well as those under construction, of which there are many.