The Virtual Exhibition, which is being held in November 2021, is aiming to attract international companies and investors to open up cooperation opportunities with businesses in Cambodia.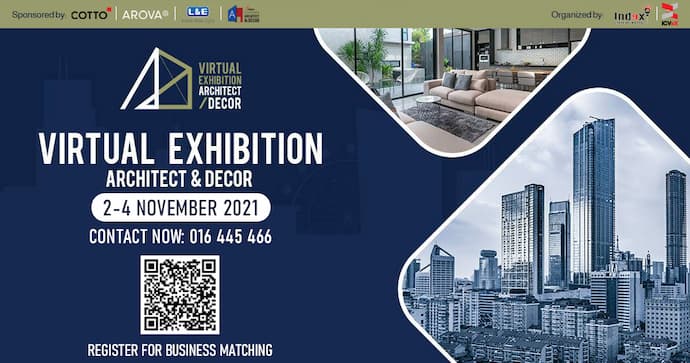 The organisers, ICV, say that the virtual conference is the ideal opportunity for Cambodian businesses to connect with international business partners and that their platform allows for meeting and interacting to discuss and explore opportunities directly through the online exhibition event and the Business Matching sessions. The Virtual Exhibition will be held from November 2 to 4, 2021 from 10:00 AM to 5:00 PM.
Index Creative Village Public Company Limited (ICV), are experienced in organising these types of online exhibitions & event and have put together a two-part series of virtual exhibitions.
The first part of the event is an online exhibition (Virtual Exhibition Architect/Décor) that focuses on companies in the field of architecture, decoration (decor), construction, and furniture, as well those offering a variety of paints, products and appliances (for bathrooms, kitchens, offices, coffee shops and more.) In addition, there will be a selection of lamps, tables, cabinets, beds, sofas and many other products related to architecture, construction, and more.
Some of the more well-known companies attending include: SCG Ceramics Public Company Limited (with their "COTTO" brand), Arova Singapore Pte Ltd., Lighting & Equipment Public Company Limited, etc.
Interested attendees in architecture and decor can make an appointment and register now.
The second exhibition – Virtual Exhibition Food & Beverage, Retail, Health & Beauty – focuses on companies specialising in food & beverage, beauty and healthcare products.
Register and make an appointment for free for the Virtual Exhibition Food & Beverage, Retail, Health & Beauty event.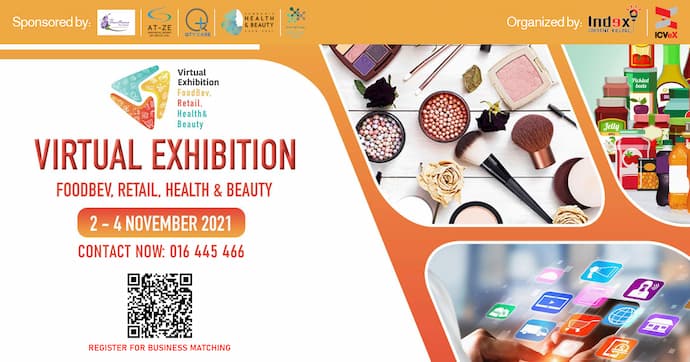 This PR was supplied.