The Kingdom has imported oil & gas products worth $2.84 billion in the first three quarters of 2022, and with the commodity prices facing uncertainty in the face of OPEC+ production cuts and the ongoing conflict in Europe, Cambodia is impacted by global issues.
The General Department of Customs and Excise confirmed the value of imports this year (2022) is up 66 per cent from $1.71 billion in the same period in 2021.
Cambodia relies solely on oil and gas imports as its seabed's oil and gas reserves were unsuccessfully tapped and KrisEnergy Ltd, the Singapore-based oil production company with oil drilling rights off the Cambodian coast, went into liquidation
The Khmer Times also reported that the Minister of Mines and Energy Suy Sem said the demand for oil products in Cambodia is projected to rise to 4.8 million tons in 2030, up from 2.8 million tons in 2020.
EnerCam Resources – Cambodia
The Minister stressed that further investments in this sector are needed. This week Angkor Resources Corp. Co. Ltd. received the go-ahead for onshore oil exploration in Cambodia.
EnerCam Resources Corp., which is a  subsidiary of Angkor Resources Corp. Co. Ltd., received it's final licensing for "exploration, development, and production on Block VIII onshore on the southwest corner of Cambodia." The permits allow for an initial 3-year exploration term followed by two further renewal terms of 2 years each. Development and production terms are for 25 years with additional renewals.
Exploration will be undertaken outside of park areas, and EnerCam's ESG mandate is to protect the Cardamon Mountains, Preah Monivong, and Kirirom National Parks.
Mike Weeks, President of EnerCam, said Cambodia needs its own source of energy, and EnerCam looks forward to actively exploring and producing energy for Cambodia, all the while establishing strong ESG principles in a new sector of the country.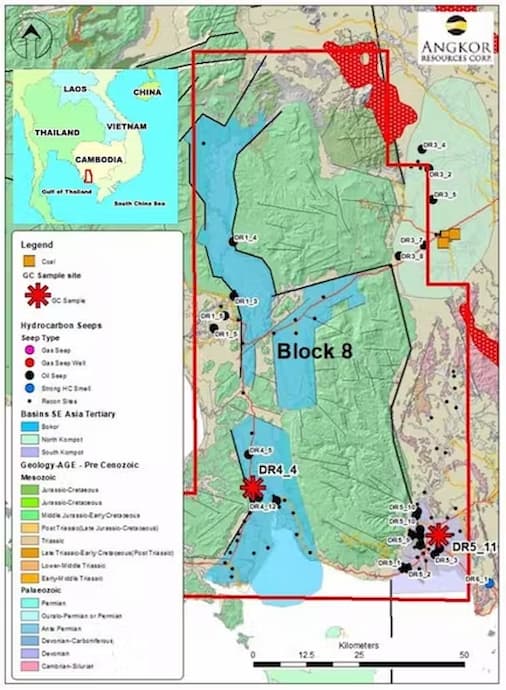 "Until countries have accomplished sourcing sufficient renewable energy to meet global demand, cleaner and greener use of hydrocarbons plays a vital role in every country's energy balance," he said.
In mid-2022 EnerCam was studying the possibility of investing in oil extraction from Cambodia's offshore Block A after the government terminated an agreement with  KrisEnergy Ltd.
Cambodia to Cut Carbon Emissions by 2030
The Cambodian government in this same week has announced its goal of reducing emissions by 42 per cent by 2030. It also plans to triple its national budget dedicated to achieving the goal "to contribute to resolving the global climate change crisis" reported the Phnom Penh Post.
Prime Minister Hun Sen said, "We have strived to increase our participation in tackling global environmental challenges, including climate change, in line with the principle of common but differentiated responsibilities and respective capabilities."
He added that the new investment law in Cambodia should encourage investment in green energy, the green economy and environmental protection.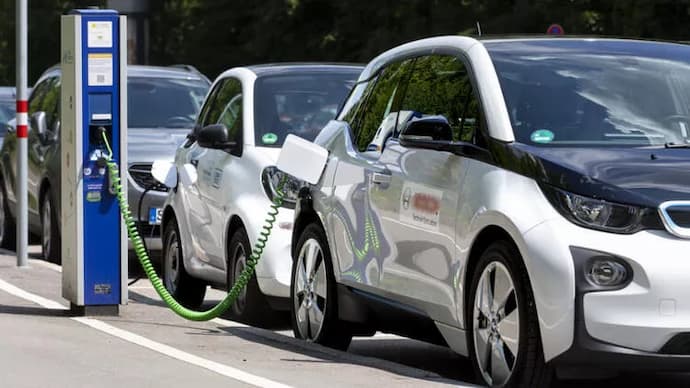 In March 2022, electric vehicles (EV) & charging stations were announced to be coming to the Kingdom. Cambodia is committed to increasing the use of electric cars and buses by 40 per cent and motorcycles by 70 per cent by 2050.
In September 2022, the biomass power plant was inaugurated in a joint venture with Heineken, the leading Cambodian brewery. This project will add more than 9 MW of installed capacity to the country's current electricity grid and aim to produce 100% renewable thermal energy and achieve a 60% decrease in CO2 emissions – 17,000 tonnes of CO2 annually.