Wing Bank has deployed Scienaptic's AI-powered credit platform to use cutting-edge digital credit decisioning process to improve financial access in Cambodia they have confirmed.
Decisioning blends data, rules, and predictive analytics to make smart decisions about what to talk to customers about, on what channel, at any given time. "We are very excited to use Scienaptic's AI-based credit decisioning platform to support our loan customers and improve their lives financially," said Han Peng Kwang, Chief Executive Officer at Wing Bank.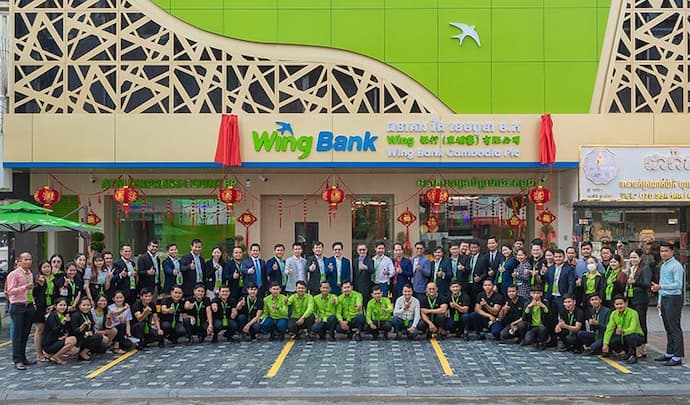 Wing said it would use the information to better qualify loans almost which can be instantly based on the customer's data. The press release reported that "Scienaptic's AI-powered credit underwriting platform will allow Wing Bank to pre-approve eligible users for loans and automatically process applications of interested customers. This process will speed up the loan approval and contribute to community development."
Joydip Gupta, Head of APAC Business at Scienaptic, added, "We are very fortunate to be a part of Wing's vision of greater financial inclusion for Cambodians. We are excited to help Wing build a profitable lending business while helping its users improve lives. Our platform and smart use of AI model allows us to experiment and continuously learn as we refine building a scalable business while providing the right amount of credit to customers."
The Cambodian race to a Digital Economy
Since the start of the pandemic, Cambodia has clearly accelerated its journey to a digital economy with the banking, insurance, food, and fintech space all broadening its reach within the Kingdom by offering many improved apps, embracing AI and other digital tools to make the digital ecosystem more accessible.
Bakong, the digital app released by the National Bank of Cambodia (NBC), had approximately 270,000 users as of November 2021 but after partnering with other Cambodian banks, the currency has reached 7.9 million people.
Within the region, blockchain technology is being looked into by the Asian Development Bank (ADB) involving central banks and Central Securities Depositories in Asia and the Pacific region. The goal is to have a transfer system to make cross-border transactions faster and more secure.
The same technology company that developed Bakong is working with the ADP and the Cross-border Settlement Infrastructure Forum (CSIF) – which was set up by the central banks and Central Securities Depositories (CSD) of the ASEAN+3 nations (ASEAN countries plus China, Japan and South Korea.)