The World Bank has lowered the economic forecast for Cambodia to 2.2 per cent for 2021. In April 2021 the organisation has anticipated a 4 per cent GRP for the Kingdom.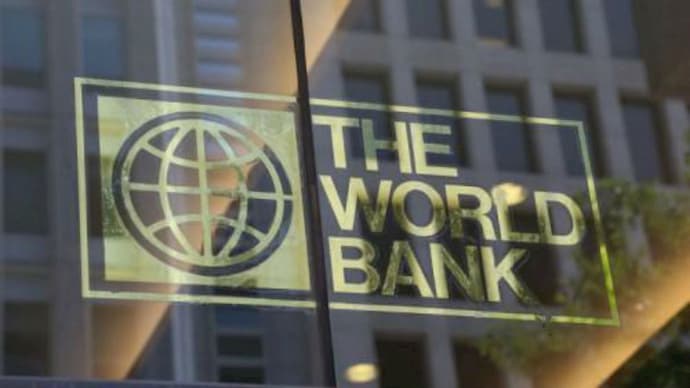 The key reason for the downturn in economic growth predictions is due to the ongoing coronavirus infections and deaths, mainly caused by the Delta variant.
Cambodian government's updated 2021 gross domestic product (GDP) growth forecast is 2.5 per cent, (down from 4.1 per cent), while the Asian Development Bank (ADB) has recently revised down the expected GDP for the Kingdom of Cambodia to 1.9 per cent.
The revised figures from the World Bank were released on September 28, 2021, and they added "Cambodia's outlook remains highly uncertain and risks are tilted to the downside. Despite accelerated vaccination progress, risks of a protracted outbreak and further disruption remain high, given continued high numbers of infections and deaths."
World Bank's High-Frequency Phone Survey of Households, indicated that the employment and income had not recovered to pre-pandemic levels in the Kingdom.
One of the positives was that the agriculture industry seemed to have remained resilient, as well as investment into Cambodia.
"The slower economic recovery and the adoption of food consumption reduction as the main risk coping strategy will undermine the ability to recover from the pandemic, which could reverse several years of progress against poverty reduction in Cambodia," the World Bank said.
The Asian Development Bank (ADB) on September 22 also revised down its 2021 GDP growth forecast for the Kingdom to 1.9 per cent from its April prediction of 4.0 per cent but noted that growth is projected to accelerate to 5.5 per cent in 2022.
The Decline of Tourism in Cambodia During COVID
World Bank senior economist for Cambodia Ly Sodeth also pointed to the key travel and tourism sectors seeing near stagnant growth and they are industries with which provided an estimated two million jobs prior to COVID-19.
Sodeth added" "The collapse of jobs in the sector bears significant impact on Cambodia's economic growth, and we've seen those job losses magnified by an increased number of migrant workers – especially from Thailand – returning home from abroad, adding to unemployment in Cambodia."
Other sectors that have seen a decline according to the World Bank include construction and real estate.
Cambodia Vaccinations
Dr Li Ailan from the World Health Organisation in Cambodia told the Khmer Times that the "Delta Variant of SARS‑CoV‑2 virus is threatening to become the dominant strain in Cambodia with close to 8,000 as of September 27, 2021".
The media outlet reports that 99 per cent of the adult population in Cambodia has been vaccinated (for adults aged 18 and above).