Information detailing Cambodia's tourism capacity levels were released this past week, with a breakdown per region of the Kingdom.
The information was circulated online and was shared by a number of government agencies including the Ministry of Foreign Affairs and International Cooperation. The data provides crucial information on the tourism infrastructure in each city and region within the Kingdom.
The areas which had the highest level of infrastructure geared for tourism were:
Phnom Penh
Siem Reap
Sihanoukville
Kampot
Battambang
Tourism is traditionally one of the key pillars of Cambodia's economy and most key regional hubs have tourism development and strategic plans in place, or in the process of being drawn up. These include the identification of tourist attractions, improving infrastructure and access etc especially with the effects of COVID-19 on the industry and the economic impact.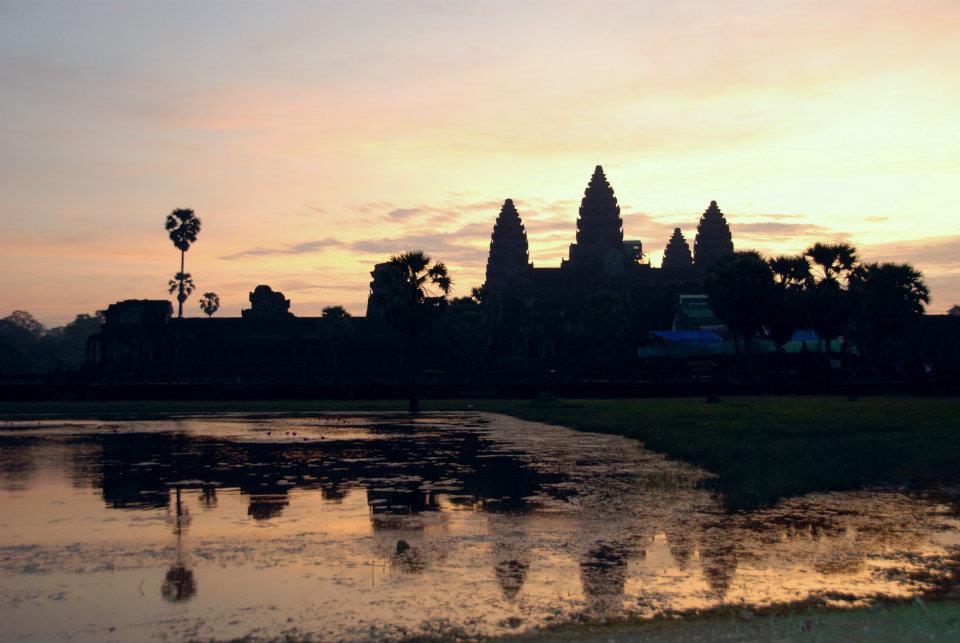 Usually, tourism in Cambodia experiences a "high season" running from November to March when it's dry and there is relatively cooler weather.
However, Cambodia's three international airports received only 2.13 million passengers (international, domestic and transit) in 2020 (of which 1.31 million were foreign visitors) compared to the 6.6 million visitors in 2019 which generated around $4.91 billion.
The Ministry of Tourism reported in May 2021 that the number of foreign tourists to Cambodia in the first quarter of 2021 was 700,000, which represents a 93% drop.
In terms of tourism capacity, in 2020 Cambodia could offer a total of 15,738 hotels, guesthouses and restaurants that provide accommodation. Combined, they offered 265,477 rooms and directly employed 80,139 staff.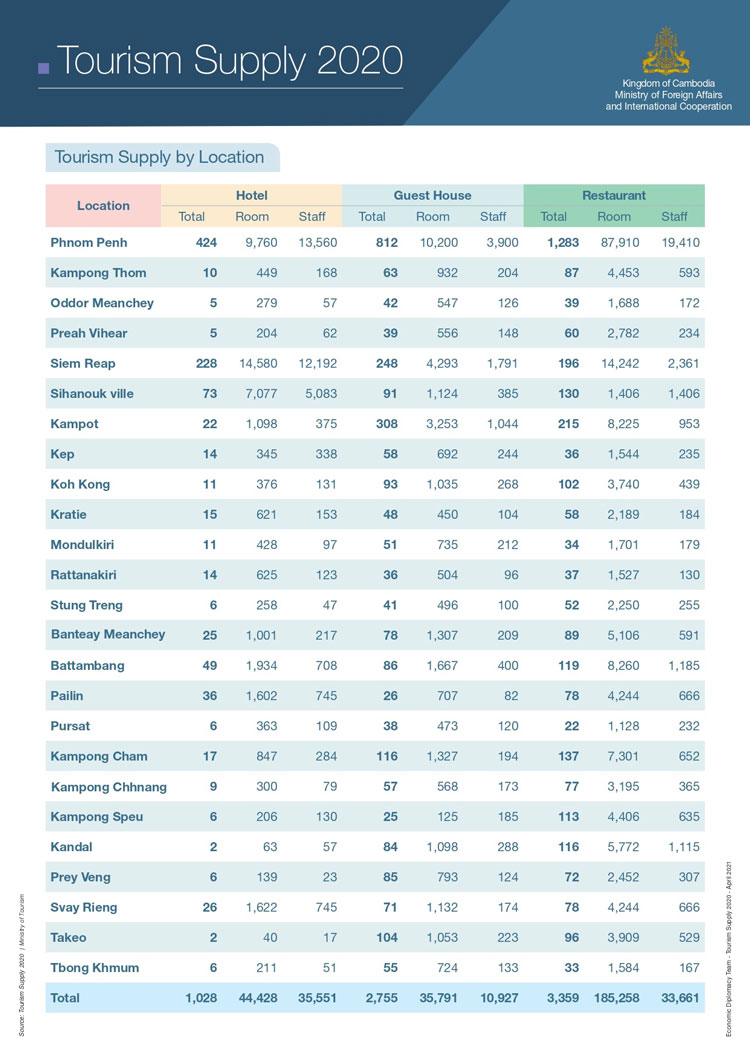 Hotels in Cambodia
Cambodia had 1,028 hotels in 2020, which in total provided 44,428 rooms and employed 35,561 staff.
Guesthouses in Cambodia
Guesthouses outnumber hotels in Cambodia but they offer fewer rooms. The data indicated that in 2020 there were 2,755 guesthouses with 35,791 rooms and they employed 10,927 staff.
Phnom Penh: 812 guesthouses
Kampot: 308 guesthouses
Restaurants in Cambodia
A large number of restaurants also offer rooms and these totalled 3,359 establishments in Cambodia. In total, they provided 185,258 rooms and employed 33,661 staff.
There has been some discussion that Cambodia hopes to receive vaccinated tourists by the end of 2021.
You can read more about Cambodia's tourism and hospitality industry here.