Cambodian Tourism Minister Thong Khon is reported to have said that vaccinated foreign tourists may be exempt from undergoing the 14-day quarantine upon arrival and allowed to visit the Kingdom in Q4 2021.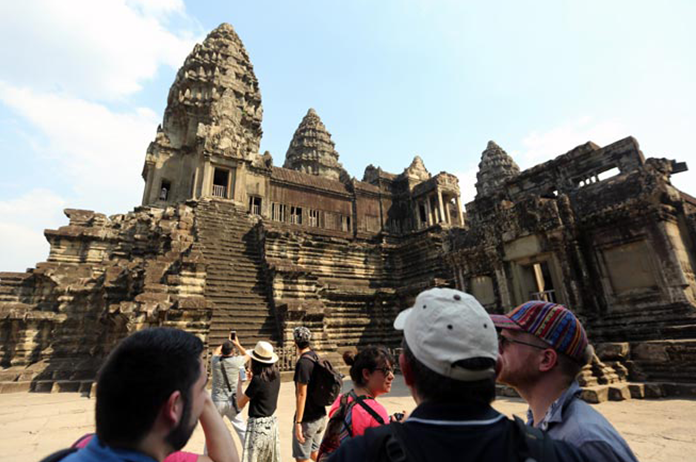 The media reports suggest that this initiative would only apply to the Kingdom's most famous tourist attraction, the Angkor Archeological Park in Siem Reap.
Minister Khon said: "The Ministry of Tourism is studying the possibility of reopening to foreign tourists who have been vaccinated against COVID-19 and are from low-risk countries……Whether or not to quarantine the vaccinated foreign tourists is still being discussed with the Ministry of Health."
Chenda Clais, president of the Cambodia Hotel Association, supported the idea, "The reopening is to help the tourism-related businesses and hotels and it will help regenerate job opportunities to people, especially those who lost their jobs due to the COVID-19 crisis."
The Phnom Penh Post in early April 2021 "pointed out that the Kingdom was ramping up its vaccination drive for civil servants, the tourism community and other sectors, and that management at the temple complex was 'top-notch'."
Siem Reap has been hit particularly hard by the pandemic and the city is currently undergoing a massive road upgrade project. The MoT has previously announced it has waived the 2021 Tourism license renewal fees.
Cambodian Tourism
The number of foreign tourist arrivals to Cambodia decreased by 80 per cent and domestic tourists have dropped by 20 per cent during the COVID-19 crises in 2020.
The number of visitors to the Angkor Archeological Park has naturally dropped off drastically in 2020-2021.
January – March 2021: A total of 4,482 tickets to foreign visitors were sold, generating $185,079. This is a 98.97 per cent year-on-year decrease.
2020: Foreign visitors dropped by 81.82 per cent (400,889) and ticket revenue was down 81.17 per cent.
The Angkor Enterprise previously announced that all ticket sales to the Angkor Archaeological Park from 11 March until the end of 2021 will include extended validity.
The Immersive Angkor project is also slated to open in early 2021 and will offer visitors a unique experience utilising the latest technologies.
We also previously wrote about the option of having a COVID passport as several regions and countries are trialling these to encourage travel for vaccinated passengers.