The highly anticipated Home & Lifestyle Expo 2023 was held over the weekend of August 12-13, 2023 and organised once again by Realestate.com.kh.
This year's event promised to be bigger and better than ever, bringing together a diverse range of more than 100 exhibitors from property developers, banks, car dealerships, and lifestyle companies under one roof. 
How Succesful Was The Home & Lifestyle Expo 2023
The Expo was held at the Koh Pich Exhibition Centre on Diamond Island in Phnom Penh and offered more than 9,000 visitors a unique opportunity to explore a wide array of deals and exclusive discounts in the real estate and lifestyle sectors.
From stunning properties to cutting-edge gadgets, financing options to insurance solutions, and luxurious cars to trendy lifestyle products, there was something for everyone at this two-day event.
Realestate.com.kh confirmed following the Expo that the event had successfully generated USD $15+ million in property sales. Tom O'Sullivan, CEO of Realestate.com.kh said, "Considering the current market conditions, we thought it was significant to have such an event. It was an opportunity to educate buyers about the pitfalls and what they consider when purchasing property, especially in this environment."
"Apart from development projects, it was our first time introducing over 50 completed homes that were under market value. This EXPO was the ultimate chance to find properties in great locations at excellent prices. We were not surprised that most of these properties were snapped up over the two days," he added.
What Did The Exhibitors Say About EXPO 2023?
One of the exhibitors, Osim Cambodia, a well-established Singaporean brand in the wellness and beauty industry in Cambodia, was showcasing their beauty products and range of healthy massage chairs. 
Mrs. Khek Chansorya, the Brand Manager at Osim Cambodia, expressed her excitement about the event, emphasising the significance of this gathering of home and lifestyle companies. "Osim has been a trusted presence in Cambodia for 15 years, and this Expo unites various companies focused on homes and lifestyles," she told B2B Cambodia.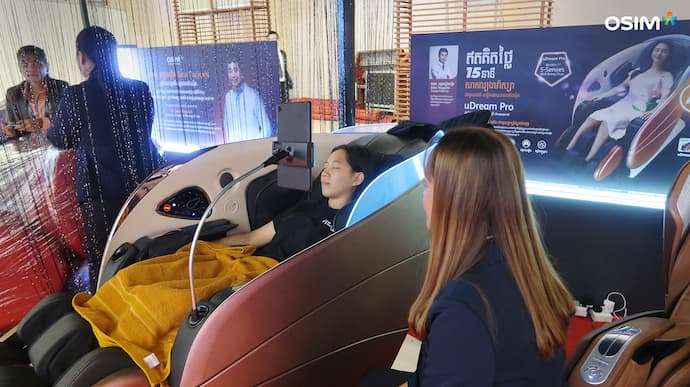 Another EXPO 2023 participant was Liberty Carz, an emerging car sales and buying app in Cambodia. Mr. Chhun Tith, Assistant Sales Manager at Liberty Carz, highlighted the app's benefits, stating that it instils greater confidence in customers when choosing a car.
"We have more than 450 partners in Cambodia, and this provides confidence to customers. They need only to download our app to experience the benefits," he said. "They can select the desired car model, make a booking, and our team will assist them in inspecting the car where they booked."
By participating in the Home & Lifestyle Expo 2023, Liberty Carz aimed to raise awareness about their app with partners and customers, and aim to be the largest car sales and buying app in Cambodia. "We have high expectations for our app, which has just been launched. It will boom in the future. Previously, customers had to visit car garages, but now, not anymore," Mr. Chhun Tith confirmed.
On the property side, Tony Yu (Head of Sales at Mean Chey Residences By RoseMarvel Property Development) told us: "We didn't expect to have as many walk-ins as we have seen so it's been a good experience, and  we have received some good sales leads."
On the types of questions visitors were asking, Yu confirmed that many potential buyers had good market knowledge and an understanding of the current property prices in Cambodia. "They were interested in the finer details and the payment terms – both locals and foreigners. It was probably 70-80 per cent local buyers who were here." He affirmed that potential buyers were looking at longer-term opportunities and understood the benefits may take a couple of years in the current market.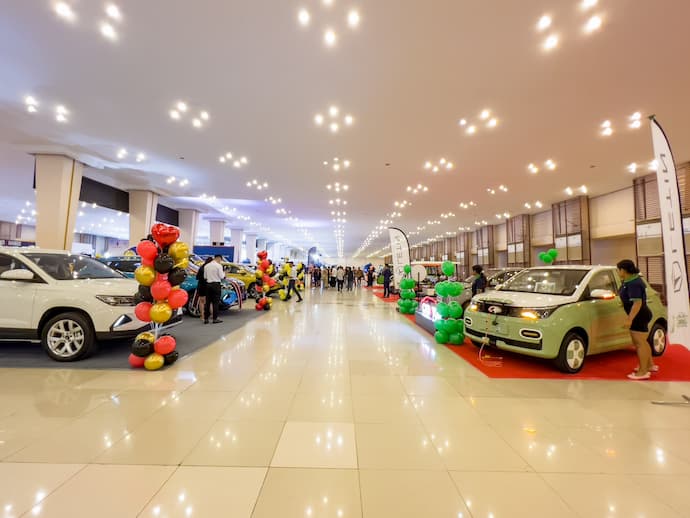 Why The Expo 2023 Was A Win For Attendees
The Expo attracted not only property enthusiasts but also individuals interested in enhancing their lifestyles. With leading brands, banking institutions, insurance providers, and proptech companies in attendance, visitors could explore the best deals.
The Home & Lifestyle Expo 2023 was designed to be a family-friendly affair. Families made it a day out by visiting property booth visits, indulging in wine or whiskey tastings, enjoying delectable bites, and letting the kids have a blast in the multiple play and child-friendly arenas. Attendees were also treated to special performances from Chhorn Sovannareach and Meas Soksophea who are ambassadors of Borey Bosba.
There were also lucky door prizes up for grabs and prizes ranged from jewellery, vouchers, home appliances, and gadgets to premium services from the Expo 2023's commercial sponsors.
With exclusive discounts and a wide range of offerings, attendees had a unique chance to make significant savings and find the best deals of the year in Cambodia.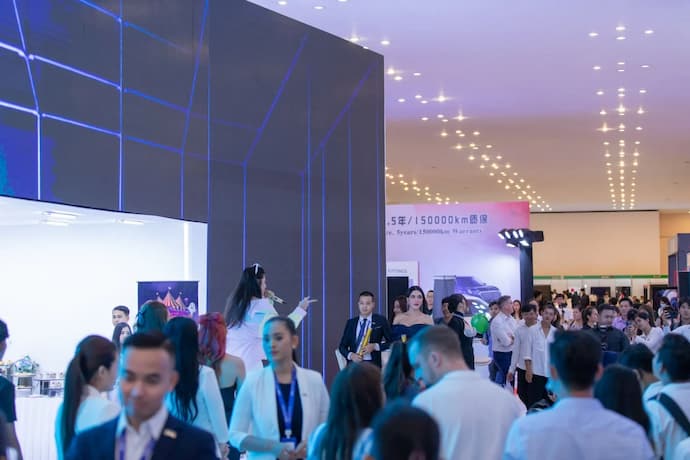 Find out more about the Home & Lifestyle Expo 2023: