Bitkub, a Bangkok-based cryptocurrency platform, is looking to expand into Southeast Asia markets and Cambodia is on their radar.
Bitkub backed by Capital Group Holdings Co. founder and group chief executive Jirayut Srupsrisopa told the Bangkok Post that CLMV (Cambodia, Laos, Myanmar and Vietnam) are prime destinations and he hopes they can launch its next operation overseas but he acknowledges that they "need to create an infrastructure that would be critical for that country.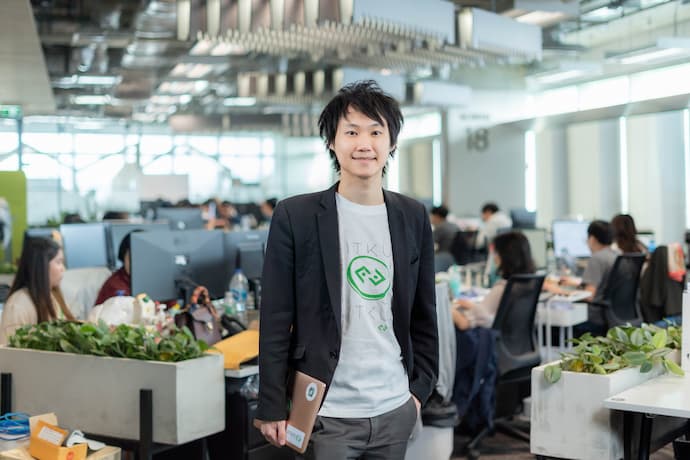 Cambodia has moved forward with investigating setting up a regulated crypto infrastructure, and in 2022 has signed an MoU with Binance with government departments undergoing training sessions to better understand the space.
Bitkub claims to be the No.1 digital asset and cryptocurrency exchange platform in Thailand and targets a 2023 expansion into one of the CLMV nations. The company already saw Siam Commercial Bank express interest in a controlling stake in Bitkub Online in 2022 before the plan was put off citing regulatory issues surrounding the cryptocurrency exchange reported the Bangkok Post. However, Bitkub is now seeking to list on the Hong Kong Stock Exchange.
The Financial Times actually reported on Bitkub's plans to expand into the region as far back as January 2022, at that time Cambodia, Myanmar, Laos, the Philippines and Malaysia were among the countries with "no clear winner" in cryptocurrency trading.
Cryptocurrency and digital currencies have been hot topics but the sector has the spotlight firmly fixed on regulation following several high-profile collapses of crypto companies in what is deemed the current crypto winter. At the start of 2022 before most values of cryptocurrencies drastically fell, Bitkub had a 97% market share in Thailand,
Mr Jirayut said they were  reducing unnecessary spending and developing new products, adding 'During the 'crypto winter' the best strategy is to keep cash and quietly build products as well as larger infrastructure ready to capture growth in the next cycle."
Regulators across the Asian region are in different stages of regulating blockchain-based assets, and there is stiff competition from other platforms.
The Association of Banks in Cambodia (ABC), the Cambodia Microfinance Association (CMA), and the Cambodian Association of Finance and Technology (CAFT) in a joint statement relating to the danger of scams and crypto re-asserted that "activities related to crypto transactions – namely Bitcoin, Ethereum, crypto wallets – are not allowed under the prevailing Cambodian laws."
Despite the MoU with Binance, the Cambodian government has not greenlit any crypto exchange and the Ministry of Finance and Economics said it is still illegal to create, distribute, or trade cryptocurrencies in Cambodia.
Crypto News Cambodia