In a surprise move, the Securities and Regulator Exchange Regulator of Cambodia (SREC) and Binance signed a memorandum of understanding (MoU) at the end of June 2022.
As part of the MoU, Binance Capital Management Co Ltd (considered one of the world's leading crypto exchanges and operates in more than 100 countries) and the Securities and Exchange Regulator of Cambodia have agreed to develop a legal framework for regulating and developing the local digital asset industry.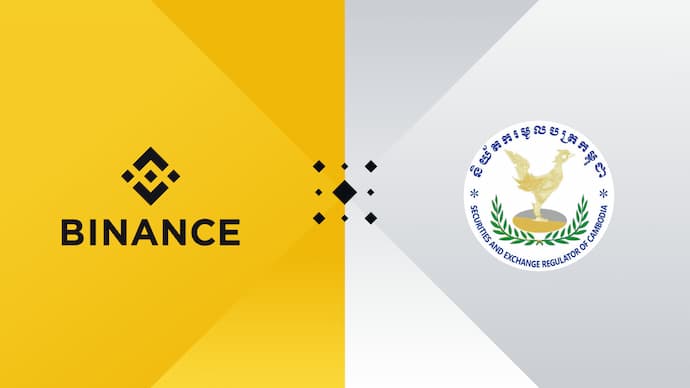 Sou Socheat, Director General of SERC, signed the MoU with Gleb Kostarev, Binance's regional head in Asia, while key attendees at the signing were Neak Okhna Kith Meng, president of Cambodia Chamber of Commerce (CCC) and chairman of conglomerate Royal Group as well as representatives from Cambodian government agencies and the private sector.
Cambodia has been unclear on the legality of cryptocurrencies, but popular Cambodian banks such as ABA have for a long time been an option for P2P (Peer-2-Peer) payments on the crypto exchange. Officially, cryptocurrencies are not regulated in Cambodia, and any unlicensed activity involving these digital assets is highly prohibited.
The SERC will "now have access to the know-how of Binance in terms of organisation, operation, and listing of digital tokens. With this partnership, it is seen as a way for both organisations to enhance the growth potential in Cambodia's digital economy" reported investing.com
The pilot trading platform called "FinTech Regulatory Sandbox", which is still being developed as a digital asset market will provide another investment option for investors in Cambodia's securities market said Socheat.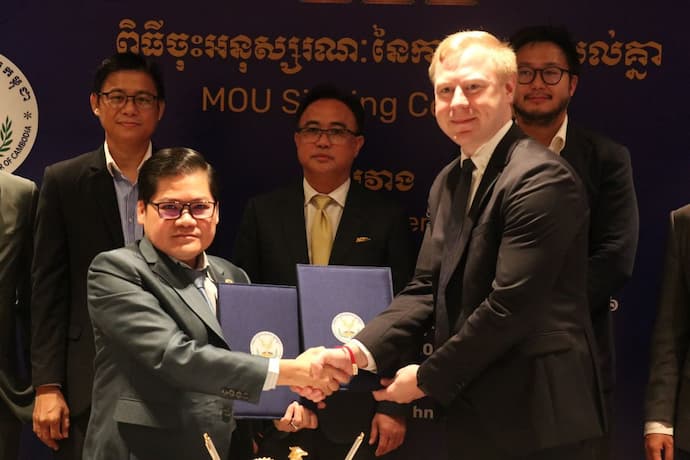 Binance announced via Twitter "Binance signs an agreement with the Securities and Exchange Regulator of Cambodia. From this collaboration, Binance will conduct digital assets training for the Cambodian community, while sharing technical knowledge and digital asset operation experience with SERC" with even its popular CEO sharing the news online.
Digital assets include different assets based on a blockchain such as NFT or Non-Fungible Token, and a small number of NFT projects have been launched in the Kingdom since 2021.
"They will explain to us about digital assets and the types of digital assets … and in order to regulate this new type of securities, what the regulator must have … such as what regulations, what policies and what we need to prepare … So, today, we want to stress that we start to work with a big partner," Socheat told the Khmer Times.
Binance and SERC will collaborate on cryptocurrency operations in Cambodia.
Binance will start digital asset market development in Cambodia with a pilot trading platform – "FinTech Regulatory Sandbox".
Binance to support the development of the legal framework for regulating and bolstering the digital asset businesses in the country.
Binance will also offer dedicated training on digital assets to the SEA region.
Kostarev, Binance's regional head in Asia, added, "It is really great to see that Cambodia's securities regulator is interested in how to make regulations that will balance and take into consideration of businesses and protection of customers. So, we are glad to help Cambodia to establish or write legal frameworks for the digital asset market here."
He also said: "Economically, Cambodia has been in the top 10 fastest growing countries over the last 10 years, and the annual economic growth has been consistent. Furthermore, the population of the young and tech-savvy is high. With all these advantages, we believe that Cambodia can be a forerunner in the Web3 and digital asset industry. It would be an honour to be part of that process."
The partnership between Binance and SERC is a way to help the growth of the digital economy in Cambodia.
Asia Endorsing Crypto
Asia is a crypto hotspot and several nations in the region have been adopting a pro-crypto approach. Thailand, Singapore, Malaysia and the Philippines have progressive regulations to promote the use of crypto assets in their respective countries reported cointelegraph.com
Binance has also expanded its operations in Singapore and the platform has seen its Binance wallets grow by 240% in two years.
Other Reads on Cambodian Digital Economy & Web 3.0