With the announcement from the Cambodian Prime Minister on March 7 that the country will hold the traditional Khmer New Year festival from April 14-16 2022, and the nation returning to pre-COVID travel entry requirements – we look at potential regional destinations and how they are opening up compared to the Kingdom of Cambodia.
Please note the changes are very fluid for each country – even while writing this article, the requirements changed for several countries.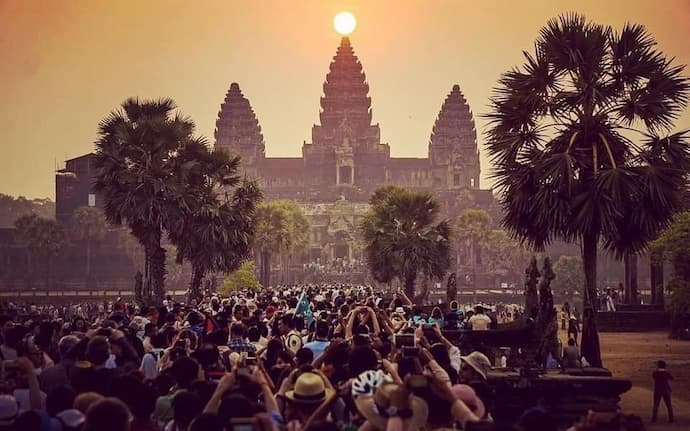 Cambodia Travel Entry Requirements March 2022
Easing travel restrictions is important for the business sector as it will help facilitate deals and investors to come to Cambodia more easily, which is a recurring comment we have heard from businesses in the Kingdom.
A surprise announcement was made on March 17, 2022, that the Kingdom of Cambodia made the following updates:
Pre-flight PCR testing is no longer required
No RAT testing on arrival
The issuing of Visas on Arrival has resumed
14-day mandatory quarantine for unvaccinated travellers still applies
By mid-March, 2022 it is believed as Cambodia was receiving around 1,000 passengers per day according to the SCCA (State Secretariat of Civil Aviation).
How vaccinated is Cambodia in 2022?
The Prime Minister said that vaccinations are an important factor for the economy to operate and for the nation to welcome foreign tourists. Cambodia still has a very high percentile of vaccinated people with 91.83 per cent of its 16 million population having had the jabs for COVID-19.
The Khmer Times reported that 14,678,960 people in Cambodia, including expatriates residing in the country legally as well as members of the diplomatic corps, have received at least one dose of the COVID-19 (13,865,297 have received their second dose). In addition, as many as a million have had 4th booster jabs.
Since Cambodia eased conditions to enter the country in November 2021, there have been 326 international flights to Cambodia by January 31 2022.
Royal Railway Cambodia – Passenger Trains
No passenger trains have been running for more than a year in Cambodia, although Royal Railways who operate the services have commented recently that services may resume soon. Rumours abound that they may be operating in time for the Cambodian New Year in April 2022 but this is yet to be confirmed.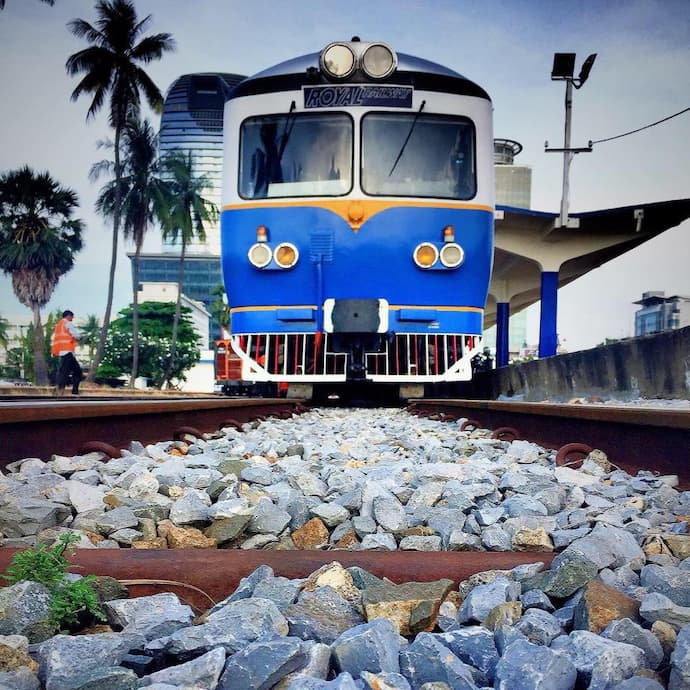 Domestic Cambodian Airlines 2022
Cambodian-based airlines which ae offering regional and domestic flights include Cambodia Airways, Cambodia Angkor Air, and Lanmei Airlines.
Cambodia Angkor Air has domestic flights between Phnom Penh and Siem Reap or Sihanoukville every Friday and Sunday currently, but before the KNY will run four flights per week to Siem Reap from March 31 2022 (Monday, Wednesday, Friday and Sunday).
You can also read the update from late 2021 when new routes and flights to Cambodia were announced.
International travel is still more complicated but across SEA, Vaccinated Travel Lanes are increasing at major hubs and there is an easing of requirements with regards to PCR tests, insurance and other criteria.
Cambodia Association of Travel Agents (CATA) president Chhay Sivlin said earlier this year that tourism would improve from March 2022, as more airlines resume flights to the hope that CATA members receive more bookings.

Regional Travel Cambodia New Year 2022
Most have not travelled over the past 18-24 months. The additional expenses, stress and stringent requirements were too risky for short trips and holidays.
With the high vaccination rates in the Kingdom and some of the restrictions easing, there is a good chance more people will look to travel over the coming months and the extended Khmer New Year weekend of April 14-17 2022.
Travelling to Cambodia
With effect March 17th, the easing of travel requirements came into place which overrides the previous requirements in place since 15th November 2021.
The Ministry of Health, acting on the instruction of the Prime Minister released the statement to confirm this.
The Ministry also announced that Visa on Arrival for all travellers to Cambodia were reinstated – applicable for all travellers, by air, land and sea.
Fully vaccinated travellers can enter Cambodia without requiring to undergo quarantine on arrival. To enter Cambodia and be considered fully vaccinated – one-two dose are considered fully vaccinated (depending on the type of vaccine. A negative PCR test 72 hours before arrival is no longer required and there is no test on arrival.
A valid visa and proof of vaccination are still required.
Travellers who are not fully vaccinated or unvaccinated are still required to undergo mandatory 14 days quarantine at a location to be designated by the Ministry.
PCR Tests in Cambodia
PCR tests for the purpose of travelling from Cambodia require showing the flight ticket and passport. PCR tests can officially be completed in Phnom Penh at the following:
Institut Pasteur du Cambodge (near Calmette Hospital)
NIPH (National Institute of Public Health)
Intercare Medical Center
Other hospitals reported to be able to assist with this are (please confirm with them beforehand):
Sonstraal Hospital
Olympia Hospital
Preah Ket Mealea Hospital
Preah Sihanouk Province Referral Hospital
Siem Reap Province Referral Hospital
Some passengers departing from Cambodia only require an Antigen Rapid Test (ART).
Raffles Medical Clinic in Phnom Penh offers these for USD $45 and results are ready in approximately one hour.
Recovery medical certificates in Cambodia
Some passengers looking to travel overseas require a recovery medical certificate from COVID-19 but these are not easy to obtain from what we understand. A clinic/hospital that formally treated a patient for COVID should be able to issue these, however, if someone self-isolates or a clinic was not used, it seems it's not possible to obtain one.
Some have suggested that Intercare Medical Center and Raffles Medical Cambodia can issue a recovery certificate if the official lab reports are presented.
Below are some of the new restrictions for visiting countries in ASEAN from Cambodia. We strongly advise you to check for updates on these before booking any flights or speaking with the relevant Ministry or Embassy.
Thailand – Cambodia Travel and Flights
The Ministry of Tourism announced in late February 2022 that Thai Smile Airlines will resume twice-weekly flights between Bangkok and Siem Reap from the start of March, while Thai VietJet Air is working to serve health tourists from Cambodia.
Thai VietJet Air from March 16, will operate three flights a week between the two capitals. Bangkok (Suvarnabhumi) and Phnom Penh.
CATA president Chhay Sivlin told the Phnom Penh Post: "We want to have as many flights as possible because there are so many types of guests, and sometimes they want to fly to Siem Reap [directly] to avoid spending a lot of time travelling there by other means, for example from Phnom Penh. We hope these two flights will allow a wide range of guests to visit Cambodia, both for business and for tourism."
Bangkok Airways has already announced Cambodia as one of its key destinations for 2022, however, Bangkok-Siem Reap flights are only planned for the third quarter of 2022.
Other airlines with flights between Cambodia and Thailand are Air Asia, Cambodia Airways and Lanmei Airlines.
Within Thailand, as of March 15, 2022 – new rules allow hotels, markets, shopping malls and convention centres to serve alcohol for another two hours until 11 pm, as long as they have SHA health certification, were put in place.
Songkran celebrations will go ahead in Thailand from April 13-15, 2022 and all related activities and inter-provincial travel will be permitted.
Thailand Test & Go Requirements 2022
As of March 1, 2022, Thailand's quarantine-free entry program means that visitors:
Book accommodation for 1 night and the COVID-19 tests revised to 1 RT-PCR and 1 self-ATK.
The health insurance coverage has also been reduced to no less than US$20,000.
Reports in March 2022, suggest that Thailand will follow other countries and declare COVID-19 an endemic disease mid-year and it will be removed from pandemic status by July.  The roadmap for the plan was released too – see below: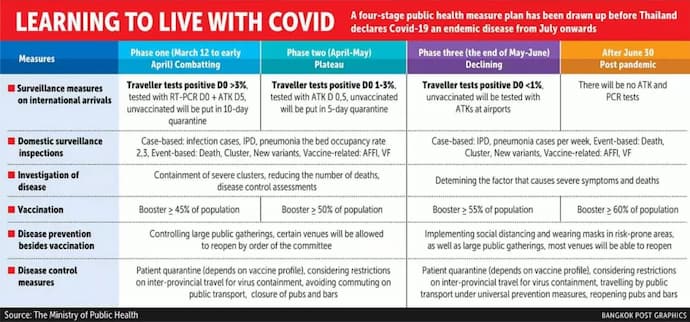 There are still a number of requirements currently though and they can be viewed here.
However, Dr Kiattiphum Wongrajit (permanent secretary for the Public Health Ministry) also said a proposed easing of certain pre-travel requirements would be discussed on Friday 18th March 2022. This would:
Scrap the requirement for negative RT-PCR test results up to 72 hours before arrival.
An RT-PCR test upon arrival and an antigen self-test on Day 5,  will still be required
Health insurance coverage for foreign visitors will be reduced from at least $50,000 to $10,000.
Vietnam – Cambodia Travel and Flights
Plans were been drafted for a mid-March announcement by the Ministry of Culture, Sports and Tourism on reopening international tourism.
On March 15, 2022, the general director of the Vietnam National Administration of Tourism Nguyen Trung Khanh said foreign nationals can now enter Vietnam by air, land and sea through all border gates as long as they meet the COVID-19 prevention and control requirements.
Under the proposal, international travellers will only have to prove that they have been fully vaccinated or recovered from COVID-19 with a negative test result while having insurance coverage of at least 10,000 U.S. dollars for possible COVID-19 treatment in Vietnam.
Vietnam Entry Requirements March 2022:
• A negative Covid-19 test certificate (RT-PCR method within 72 hours before departure or the rapid antigen methods within 24 hours).
• Monitor health for the first 10 days after arrival and notify medical staff if there is any symptoms of Covid.
• Download and use the PC-Covid app during your stay in Vietnam.
• Children under two years are exempt from testing.
Vietnam also resumed the visa exemption policy for citizens from 13 countries including Japan, South Korea, and Russia from 15th March 2022. Immigration procedures for foreigners are ordered to be restored, according to a notice by the government office.Some of the expected details can be seen here but always check with your airline and embassy.
Lanmei Airlines and Cambodia Angkor offer flights between Vietnam and Cambodia.
Malaysia – Cambodia Travel and Flights
At the start of March 2022, Malaysia announced the removal of curbs on travellers from Thailand and Cambodia as of 15th March 2022.
A Vaccinated Travel Lane with Cambodia will follow the same model as the VTL between Singapore's Changi International Airport and Kuala Lumpur International Airport.
Travellers who enter Malaysia take an RT-PCR test for Covid two days before departure, and then one on arrival, and get to enter the country without any quarantine.
Malaysia from April 1st onwards international and local tourists arrivals
Fully vaccinated visitors are not required to undergo quarantine upon arrival but must undergo a PCR test two days before departure and an RTK test upon arrival.
All business operation hours for businesses are no longer be limited
Face masks remain mandatory
Malaysia Airlines and Air Asia have flights between Cambodia and Kuala Lumpur. State Secretariat of Civil Aviation (SSCA) spokesman Sin Chansereyvutha suggested that Malindo Airlines, who previously operated flights from Kuala Lumpur, would resume flights to Cambodia after April 1, 2022.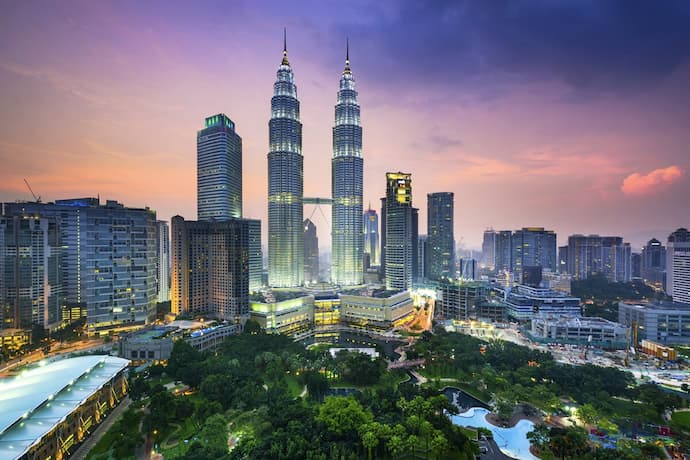 Indonesia – Cambodia Travel and Flights
Cambodians are able to obtain a Visa on Arrival (VOA) when they visit Indonesia's Bali, as of the start of March 2022.
The Visa on Arrival  – Visit Stay Permit (ITK) – is valid for 30 days and can be extended once. The fee for the application is around USD $35. Travellers must have:
A passport valid for at least six months
Return or onward flight ticket
Proof of accommodation reservation in Indonesia
Health insurance
Covid-free certificate
A Special Travel Visa for international travellers who enter Bali through the Immigration Checkpoint (TPI) at I Gusti Ngurah Rai International Airport is available. "The special tourist visas can be obtained in Bali's I Gusti Ngurah Rai Airport, but foreign tourists can leave the Indonesian territory through other immigration offices."
Special visas are granted to all member states of ASEAN as well as 23 countries including Australia, the United States, the Netherlands, Britain, Italy, Japan, Germany, Canada, South Korea, France, Qatar, New Zealand, Turkey, and the United Arab Emirates.
For more information see For more information, please visit the Indonesian Embassy Phnom Penh.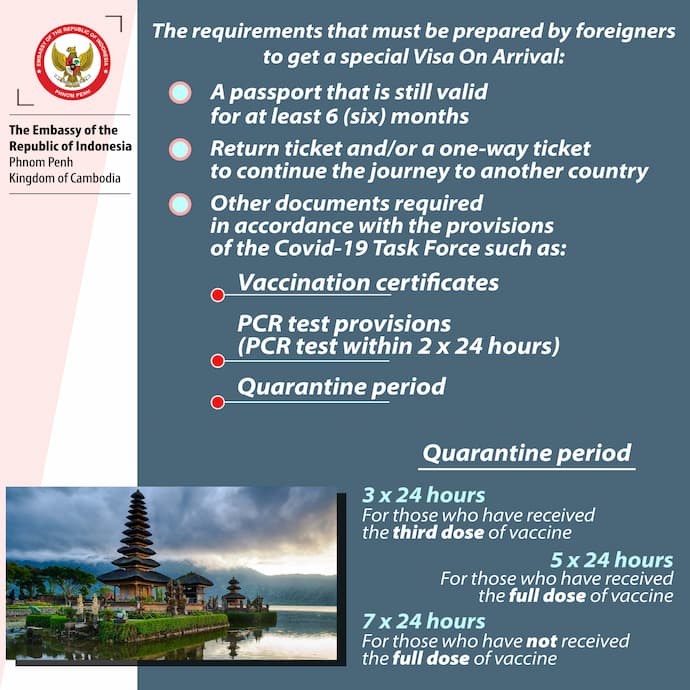 Philippines – Cambodia Travel and Flights
Since February 10, 2022, the Philippines reopened its borders to fully-vaccinated foreign travellers from visa-free countries.
All travellers are still subject to compliance with Philippine regulations upon entry. For the complete travel requirements, visit here.
Philippine Airlines has flights between the two SEA nations.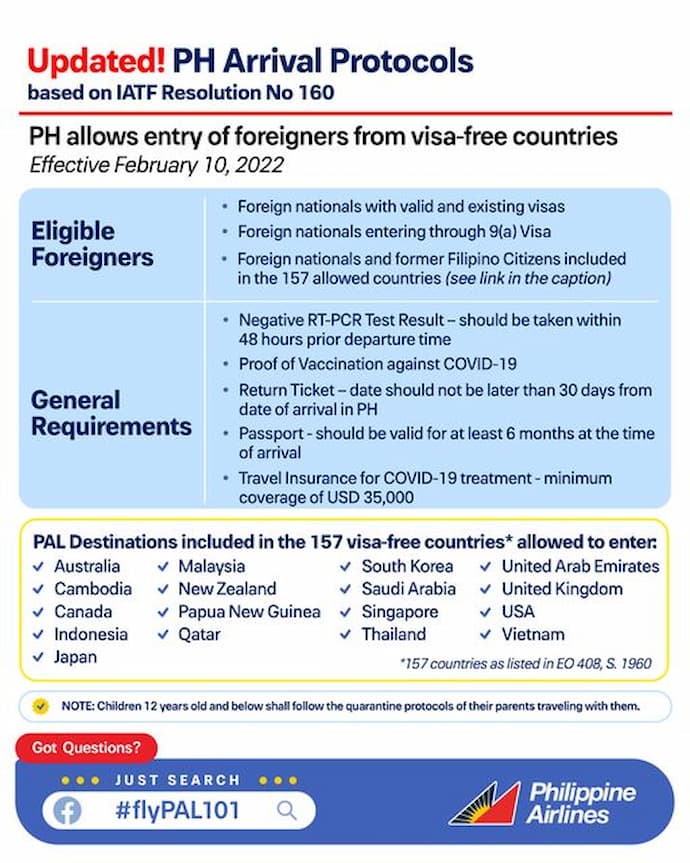 Singapore
– Cambodia Travel and Flights
Cambodia is on the Singapore Vaccinated Travel Lane (Air) travel list of countries. See more information here. The COVID-19 Vaccination Certificate issued by the Kingdom of Cambodia is accepted.
This applies to:
Singapore Citizens and Permanent Residents ("SC/PRs")
Holders of a Singapore-issued Long-Term Pass ("LTPHs") (i.e. Holders of Work Pass issued by the Ministry of Manpower, Student's Pass issued by the Ministry of Education, or Long-Term Visit Pass issued by the Immigration & Checkpoints Authority)
Short-term Visitors ("STVs") (i.e. travellers who are not SC/PRs or LTPHs)
Singapore Airlines and Jetstar operate flights between Cambodia and Singapore.
Follow the latest flight and airline updates at Cambodia Airports, and all Cambodian holidays in 2022 here.