Cambodia and Thailand the second phase of cross-border QR code payments, which was confirmed by the National Bank of Cambodia (NBC), and should allow Thai nationals to use the Thai currency baht when purchasing in Cambodia.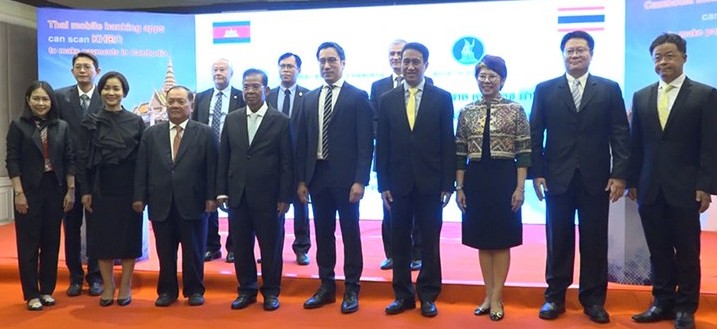 Chea Chanto, governor of the National Bank of Cambodia (NBC) and Sethaput Suthiwartnarueput, visiting governor of the Bank of Thailand, presided over the launch event in Phnom Penh.
Serey Chea Deputy Governor at the National Bank of Cambodia said on her personal LinkedIn "In 2020 we launched Cambodia selected banks' QR scanning QR from elected banks in Thailand. Today we launched phase 2 of our collaboration with ThaiQR scanning 1.5 million KHQR merchants in Cambodia and KHQR can scan 7.6 million merchants in Thailand, making QR payments between the two countries a lot easier emphasizing the use of local currencies for transactions."
According to a statement from NBC, the cross-border QR code payments aim to promote the usage of local currencies and financial inclusion, facilitate cross-border trade activities, and boost tourism in both countries.
They say that since 2020, Cambodians have been able to pay for goods or services through mobile banking applications by scanning QR codes at retail merchants in Thailand. The second phase will allow Thais* to do the same in Cambodia as of June 6, 2023.
*The users of the QR code payment system will be required to have a bank account in their local currency.
NBC has been exploring and signing MoUs with a number of partners to promote cross-border payment and remittance, including Vietnam, China, Rwanda, India, Singapore, Malaysia, Solomon Islands & Fiji.
Cambodia QR Codes & Banking Apps