The National Bank of Cambodia continues to explore and sign agreements with international banks to explore digital payment and remittance options as well as easing the cost of cross-border payments.
H.E. Dr. Chea Serey, Deputy Governor of the National Bank of Cambodia, led a delegation to participate in the 2023 Spring Meetings of the International Monetary Fund and the World Bank, as well as other related meetings in Washington DC, USA.
NBC said these meetings are "held annually to discuss regional and global economic prospects, challenges and key solutions for boosting economic growth in member countries."
H.E. Chea Serey met with the Bank of France, to discuss and share experiences on the development of payment systems in Cambodia (Bakong payment system). By the start of 2023, the banking app had nearly reached 8 million users (the population of Cambodia is estimated at around 16.8 million).
NBC Signs MoU with National Bank of Rwanda
During the week, the Deputy Governor of the NBC and H.E. Rwangombwa John, Governor of the National Bank of Rwanda signed a Memorandum of Understanding (MoU). The MoU is a "Cooperation in various fields of financial sector development" between Cambodia and Rwanda to strengthen cross-border payments and experience sharing.
"The main purpose of this MoU is to focus on the cooperation in developing the financial innovation and payment system, and to share related information on innovation and digital payments in financial services as well as to enhance the cooperation on knowledge sharing on financial inclusion and financial literacy," said a statement said.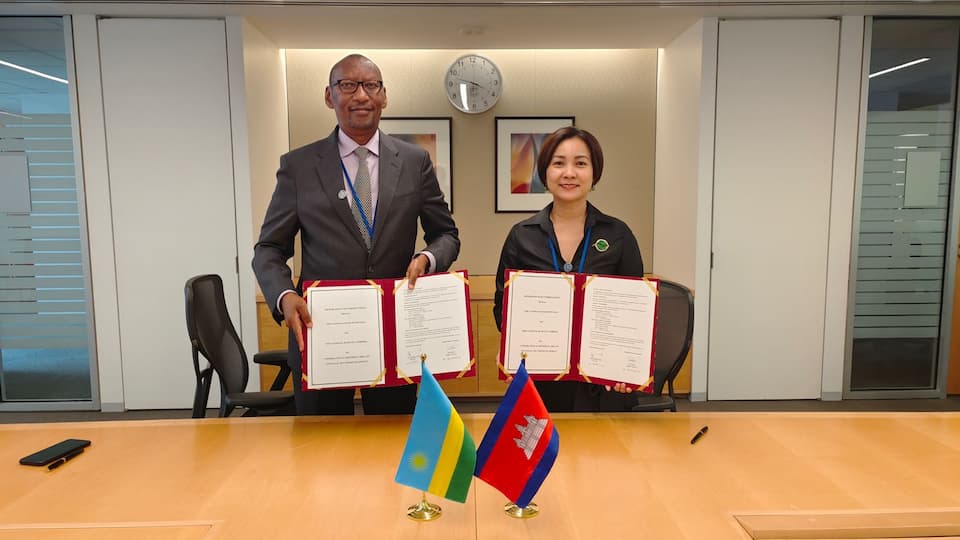 NBC Signs MoU with NPCI International Payment Limited (India)
NBC also confirmed that a Memorandum of Understanding (MoU) on "Cross Border Payment and Remittance Cooperation"  had been signed between NBC and NPCI International Payment Limited in March 2023.
The aim is to promote collaboration of cross-border payments and remittances between Cambodia and India. The MoU was signed by Dr. Chea Serey, Dr. Chea Chanto, Governor of NBC, and Chief Executive of NIPL, Mr. Ritesh Shukla.
The two parties hope that a collaborative framework will enable technical, commercial, and operational aspects while developing digital connectivity and interoperability to support cross-border payment and remittance between the two countries.
The official statement added, "The MOU will eventually allow citizens of both countries to safely and conveniently utilise formal channels for money transfers, at an affordable cost." It also added that "This connectivity is expected to be a major breakthrough that will support the development of economic and financial relations and contribute to stimulating economic, tourism, and trade development for both countries in the future."
Under the MoU, they will:
Explore real-time fund transfers between Cambodia and India.
If successful, could benefit citizens of both countries to safely and conveniently utilise cross-border payment and remittances at an affordable cost.
People's Bank of China & NBC
Recently the NBC Deputy Governor also met with Deputy Governor Xuan Changneng from the People's Bank of China to discuss bilateral cooperation between the two central banks on payment connectivity and cross-border local currency settlement.
The discussion also centred on financial services and infrastructure in the digital era. Cambodia has applied for membership in the Cross-Border Interbank Payment System (CIPS).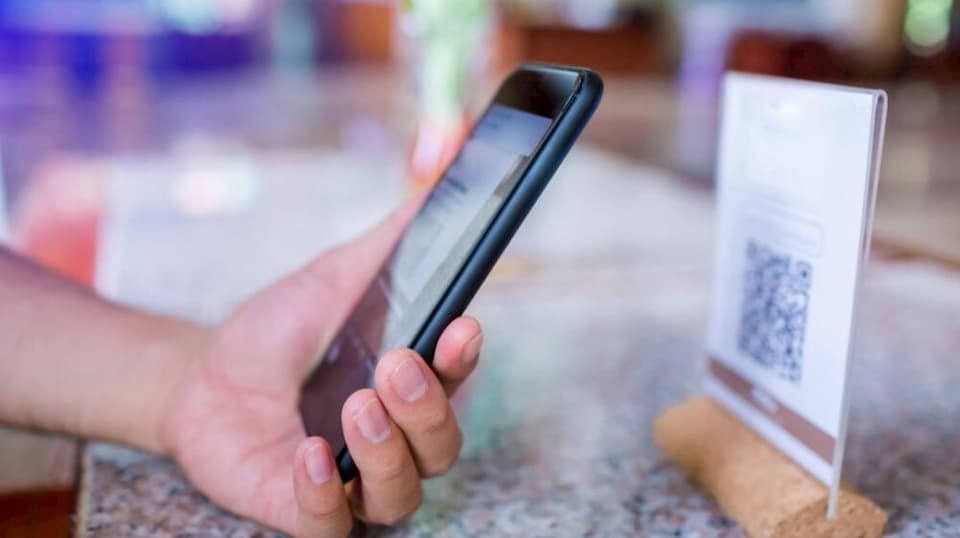 NBC bilateral MoU Signed with Solomon Islands & Fiji
In March 2023, the NBC and the Solomon Islands and Fiji also entered an MoU, with H.E. Dr. Chea Serey saying "Another milestone for payment connectivity for Cambodia. The National Bank of Cambodia, Reserve Bank of Fiji, and Central Bank of Solomon Islands have signed a bilateral MoU on cooperation on payment system."
KHQR and Cambodia Cross-Border Payments
Similar agreements for cross-border payments are already in place with Vietnam and Thailand.
H.E. Dr. Chea Serey had posted a video showing the testing of QR code payments in Thailand, saying "Smooth and easy. Now only Cambodian selected banks' app can scan THQR and pay. Soon, all KHQR users can pay THQR and vis versa, achieving full QR code payment interoperability between the 2 countries."
The Credit Bureau Singapore & Credit Bureau Cambodia also launched the first cross-border initiative in March 2023.
National Bank of Cambodia (NBC) says the number of e-wallet accounts in the Kingdom reached 17.9 million by the end of 2022.
The PROFITENCE "E-commerce 2022 Report" showed that cashless payment adoption in Cambodia increased from 40% in 2021 to 68% in 2022. One of the key accelerators for cashless payments was the pivot of banks and businesses to embrace QR codes for payments as well as other contactless forms of payment.
KHQR code usage in Cambodia has gained popularity; with 4.4 million transactions worth approximately USD $233 million in 2021.