Cambodia is predicted to see a 6.6 per cent Gross Domestic Product (GDP) growth in 2024, with the total anticipated GDP to rise to USD $35.1 billion, underpinned by industrial and agricultural growth and positive momentum in the service sector.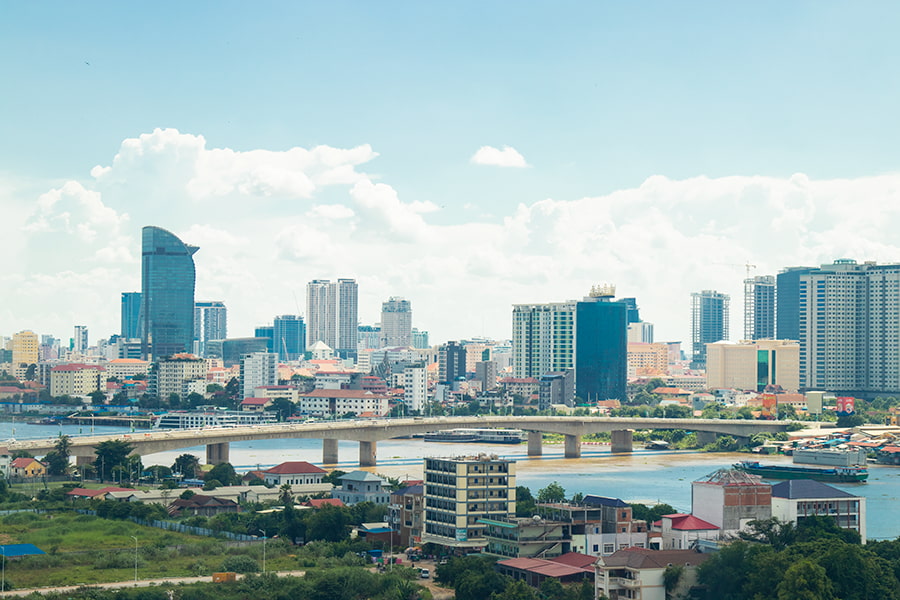 This prediction was stated in the draft 'Law on Financial Management 2024', which was shared during a Cabinet meeting chaired by Prime Minister Hun Manet on October 27, 2023. 
With this predicted growth, Cambodia's GDP per capita is also expected to rise from USD $1,917 in 2023 to USD $2,071 in 2024. According to the draft law, the projected growth of 6.6 per cent is supported by the following key sectors:
Industrial Sector: The industrial sector is projected to sustain its upward trajectory with an anticipated growth rate of around 8.5 per cent in 2024, compared to the approximately 5 per cent growth observed in 2023. This growth rate is also attributed to an expected recovery of the garment and manufacturing sub-sectors.

Service Sector: The service sector is expected to maintain its positive momentum, with a projected growth rate of 6.9 per cent in 2024, building upon a solid 8.1 per cent growth rate observed in 2023. The continued recovery of domestic economic activity is expected to particularly underpin this sector's performance.

Agricultural Sector: Cambodia's agricultural sector is set to achieve a steady growth of 1.1 per cent in 2024, surpassing the 0.9 per cent growth recorded in 2023. The positive trend in the crop sub-sector and the ongoing recovery of the fisheries sub-sector are key drivers behind this growth.
Cambodia's Macroeconomic Forecast, 2024 
The draft law states that the inflation rate in Cambodia is expected to remain stable at 2.5 per cent due to the normalisation of international oil prices, however, uncertainties remain from ongoing geopolitical tensions, political developments and other economic factors that could pose risks and potentially lead to rebound in inflation, particularly as a result of supply-related issues.
The exchange rate between the Cambodian riel and the US dollar is expected to stay around 4,065 riel per US dollar throughout 2024. This is mostly due to the National Bank of Cambodia's continued promotion of the riel and other efforts made to strengthen cash management policies.
Furthermore, the current account deficit, including diversion, is projected to continue shrinking to 9.6 per cent of the national GDP in 2024. This positive trend is driven by the expectation of sustained growth in both exports and tourism revenue.
Cambodia's total international reserves are on track to increase to USD $21.2 billion by 2024, ensuring import coverage for approximately 6.6 months. The draft law adds that these reserves will serve as a safeguard against external shocks and contribute to the country's overall economic stability.
Read More On Cambodia's Economy: