We look at the latest summary of trade and economic data from the Kingdom of Cambodia for the first nine months of 2023, as the Council for the Development of Cambodia (CDC) suggests the nation's stability in terms of its political economic and security are some of the core reasons for ongoing investment.

FDI Cambodia 2023
Ngoun Meng Tech, director-general of the Cambodia Chamber of Commerce (CCC) said the Kingdom's investment framework, which is foreigner-friendly and allows foreign investors to retain 100 per cent ownership of their investments, remains a great reason for Cambodia receiving ongoing foreign direct investment.
Cambodia attracted USD $3.76 billion of fixed-asset investment from January-September 2023 – an increase of 8.6 per cent compared to the same period in 2022.
In total, there were 191 approved investment projects in this period, an increase of 27 per cent from 150 projects over the same period last year.
The recently released European Chamber of Commerce's (EuroCham) Business Confidence Survey 2023 indicated a healthy outlook for the future, with 62 per cent of businesses suggesting they plan to invest further in Cambodia in the next 12 months
H.E. Nut Unvoanra, Deputy Secretary General of CDC-CIB said in October 2023, "The resources that we have in our country are not sufficient, we need foreign investments to fulfil our needs, to allow for innovation, to convert our existing resources and country's potential into an improved economic situation,"
The five top foreign investors in Cambodia in the first three-quarters of 2023 were from:
China – Chinese enterprises have invested over USD $2.8 billion in Cambodia, which accounts for approximately 76 per cent of the total figure.
Malaysia
The British Virgin Islands
Singapore
Vietnam
Local Cambodian investments actually ranked second overall, accounting for 12 per cent.
Economic Forecasts 2023-2024
The ASEAN+3 Regional Economic Outlook (AREO) on October 4, 2023, projected Cambodia's economic growth for 2023 at 5.9 per cent with forecasts for 2024 at 6.7 per cent – only Vietnam's 6.8% and the Philippines' 6.2% are greater in the region for 2023.
Cambodia's inflation rate is anticipated to be 3.3% in 2023, dropping slightly to 3.1% in 2024.
The International Monetary Fund (IMF) also updated its projections for Cambodia on October 10th 2023, suggesting 5.6 per cent growth in 2023, and 6.1 per cent in 2024.
The Asian Development Bank (ADB) adjusted its forecast for Cambodia's economic growth in 2023 to 5.3 per cent, slightly lower than its previous projection of 5.5 per cent.
Cambodian Exports & RCEP Trade 2023 (Jan-Sept)
Cambodia's international trade was valued at USD $35.16 billion in the first nine months of 2023, a decline of 3.5 per cent compared to the same period in 2022, the General Department of Customs and Excise reported.
In total, Cambodia exported USD $16.94 billion worth of goods in this period – a drop of 0.8 per cent compared to USD $17.07 billion over the same period in 2022.
Cambodian imports were valued at $18.21 billion – a drop of 5.9 per cent.
A total of USD $5.26 billion worth of goods was exported to member countries of the Regional Comprehensive Economic Partnership (RCEP) in the first eight months of 2023. This is an increase of 22 per cent from USD $4.3 billion in the same period in 2022, the Ministry of Commerce confirmed.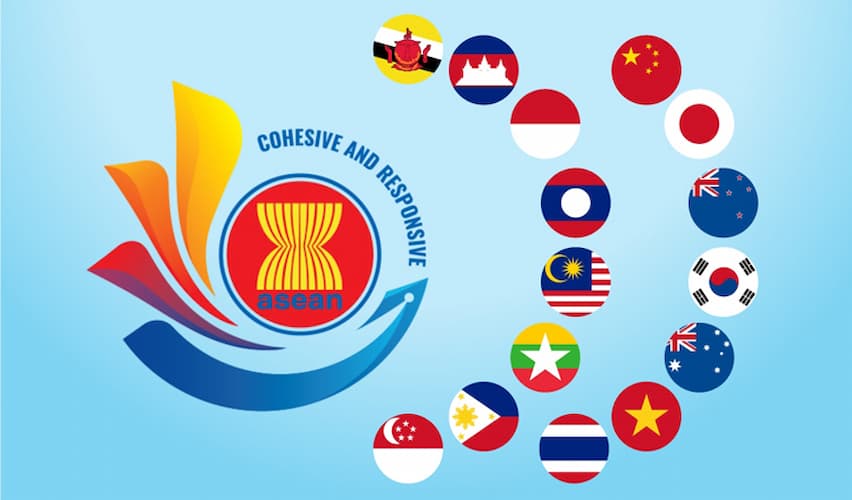 The main non-agri items Cambodia exported included garments, footwear, travel goods, and bicycles. There was a significant drop in the export of bicycles, however, with data showing USD $424 million worth was exported, which is a year-on-year decrease of 42.8 per cent.
The United States is the #1 export market and accounted for nearly 40 per cent of the total exports, valued at USD $6.89 billion (a 2.1 per cent decrease compared to 2022).
Vietnam #2 was the next leading export market from the Kingdom – valued at USD $2.03 billion.
Exports to China increased by 18.3 per cent in this period reaching USD $1.05 billion – the 3rd biggest export destination.
Other leading export destinations include Japan, Germany, Thailand, Singapore, Hong Kong, Canada, and the UK.
China however remained Cambodia's largest trade partner, exporting USD $8.04 billion worth of goods to Cambodia, which represents 44.1 per cent of the total imports.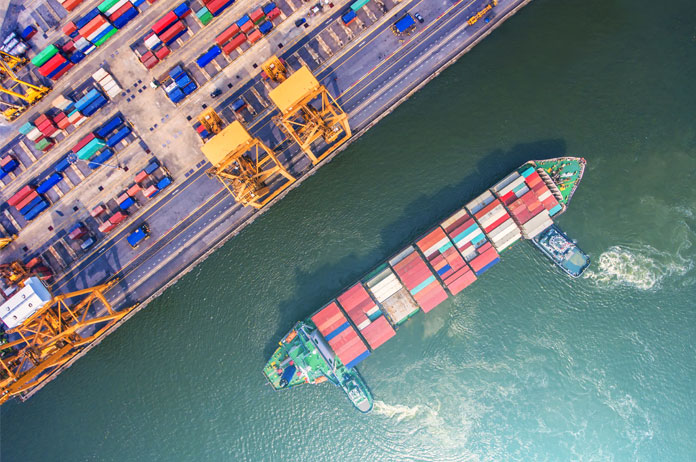 UK-Cambodian Trade 2023
For the slightly shorter period of January-August 2023, the Ministry of Commerce reported that bilateral trade between Cambodia and the United Kingdom declined by 14 per cent compared to the same period in 2022, and was valued at USD $589 million. The UK is the tenth largest trading partner for Cambodia and the second within Europe.
The Kingdom's exports to the UK actually accounted for 90 per cent of the bilateral trade mainly as the Southeast Asian nation has preferential tariff treatment from the UK Government under  The Generalised System of Preferences under the World Trade Organisation Framework, and Comprehensive Preferences under the Developing Countries Trading Scheme.
Agri Exports 2023
Cambodia exported 5.5 million tonnes of agricultural products in the January-September 2023 period which earned approximately USD $3.2 billion, reported the Ministry of Agriculture, Forestry and Fisheries.
The main agri products exported in this period included; rice, bananas, mangoes, cassava, cashew nuts, corn, palm oil, pepper and tobacco.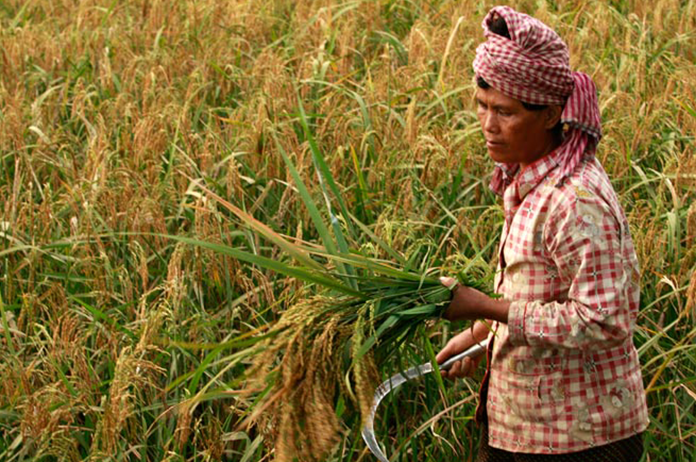 Rice export values from Cambodia in the first nine months of 2023 were:
Milled rice – USD $395 million (456,581 tons)
Paddy rice – USD $658 million
According to the Department of Customs and Excise, Cambodia exported rubbers and articles USD 574.6 million, a 65% increase from USD 348.3 million in 2022.
Read More On Investment In Cambodia: