The Condé Nast Traveler Readers' Choice Awards 2023 has ranked three hotels from Cambodia in the top four of the "Top 10 Hotels in Southeast Asia".
Condé Nast Traveler is one of the two most distinguished monthly travel magazines in the North American media market, alongside Travel + Leisure. The Condé Nast Traveler Readers' Choice Awards are in their 36th year and are the longest-running and among the most well-regarded recognitions in the travel industry.
The 2023 Condé Nast Traveler readers rated the top hotels in Southeast Asia, excluding Singapore, and among the hotels from the Kingdom to be recognised were: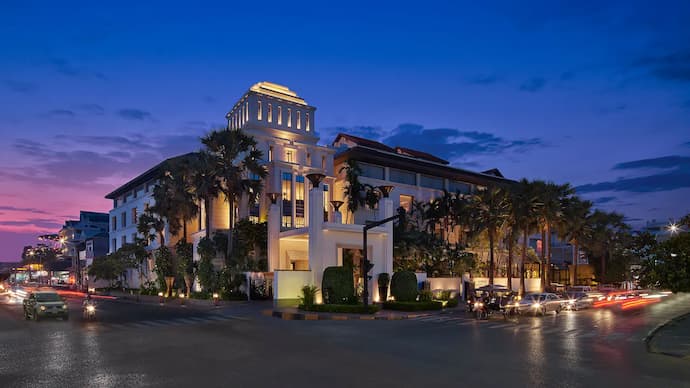 Raffles Grand Hotel d'Angkor said via a statement from General Manager Joseph Colina, "The readers of Condé Nast Traveler are among the savviest on the planet. For them to name Raffles Grand Hotel d'Angkor one of the top hotels in Southeast Asia—a region full of remarkable hotels—is the ultimate validation.'"
He added, "We constantly strive to provide an unparalleled guest experience in a place of true splendour, and this recognition highlights that we are doing just that."
Raffles Grand Hotel d'Angkor originally opened in 1932 and was originally built as a rest stop for archaeologists and adventurers seeking to explore the ancient kingdom of Angkor Wat, which is today a popular UNESCO World Heritage Site.
The Travel + Leisure Luxury Awards Asia Pacific 2023 also included the hotel on their list, and on their "500 Best Hotels" list in April 2023.
The hotel has innovated but remains among the most luxurious hotels in Cambodia and has launched a multi-course tasting menu at its Khmer fine-dining restaurant 1932, with the tasting menus categorised by different historical eras and presented with optional wine pairings. On the first Sunday of each month, there is also a Champagne brunch served.
Raffles Grand Hotel d'Angkor underwent extensive renovation and nearly all of the hotel's 119 guest rooms and suites were fully refurbished.
The Condé Nast Traveler Readers' Choice Awards 2023 for the "Top 10 Hotels in Southeast Asia":
Park Hyatt Siem Reap, Cambodia
Raffles Grand Hotel d'Angkor, Siem Reap, Cambodia
Four Seasons Hotel Kuala Lumpur, Malaysia
Rosewood Phnom Penh, Cambodia
Hotel Tugu Lombok, Indonesia
La Résidence Phou Vao, A Belmond Hotel, Luang Prabang, Laos
Hotel Tugu Bali, Indonesia
Park Hyatt Saigon, Ho Chi Minh City, Vietnam
Rosewood Luang Prabang, Laos
The Reverie Saigon, Ho Chi Minh City, Vietnam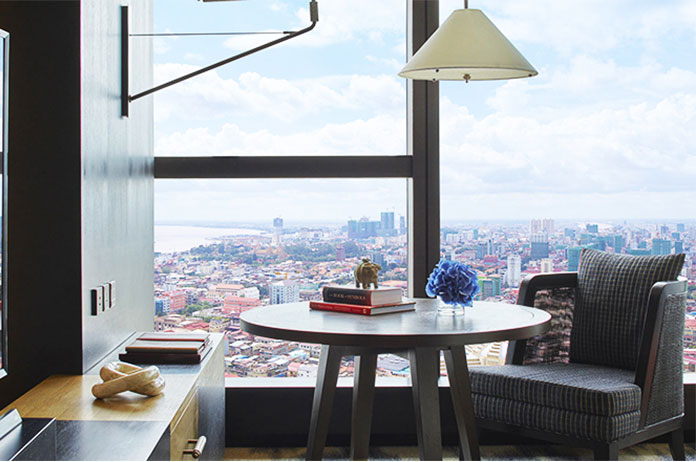 Read Other Cambodia Travel & Hospitality News: