eCloudvalley Digital Technology has announced the establishment of a joint venture with The Royal Group with a focus on digital transformation.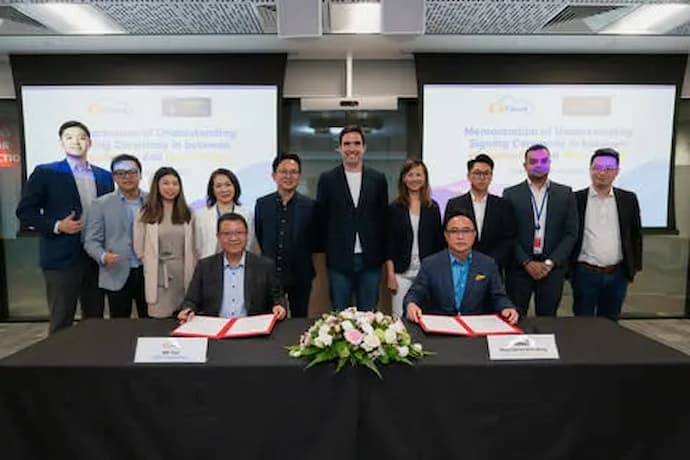 Businesswire reports that the "strategic partnership aims to accelerate digital transformation in Cambodia and unleash local enterprise innovations by leveraging eCloudvalley's extensive cloud experience and The Royal Group's strong local connections."
eCloudvalley Chief Executive Officer MP Tsai said:" The collaboration with The Royal Group reaffirms eCloudvalley's commitment to accelerating global digital transformation and our customers can rely on a local team that provides global support.
eCloudvalley will provide training to build a local technical team while sharing our global cloud experience with the local market. Together with The Royal Group, we believe the cloud service will provide the impetus for Cambodia's digital transformation."
Royal Group's Chairman Neak Oknha Kith Meng added, " This is yet another important milestone for The Royal Group and Cambodia's ICT sector. By partnering with Amazon Web Services' first APAC partner, eCloudvalley, and bringing local cloud expertise to the Kingdom of Cambodia.
Royal Group's mission is to accelerate Cambodia's rapid digital advancement and to show the world that Cambodia does have the digital tools that put the country on the digital map, follow the government's strategic framework, led by Prime Minister Hun Sen, to stimulate Cambodia's digital economy."
The Royal Group – Cellcard One & Ezecom
Cellcard, one of several Royal Group companies, recently launched their Cellcard One product range as a collaborative effort with Ezecom. The package offers two solutions that combine Wi-Fi and mobile connectivity under a single subscription and are suitable for residential and business customers and the range will kick start a slew of other collaborative products and services in the future said Cellcard.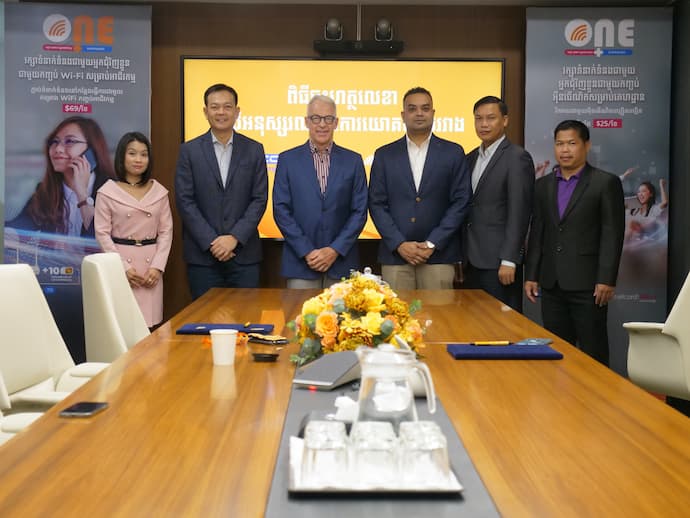 The telco provider launched Cellcard One in response to increased demand for internet access and digital transformation in a market which has seen the number of ISP and telco suppliers shrink in size while the market for digital transformation is growing in the Kingdom.
Simon Perkins, Cellcard CEO said: "working together with Ezecom and our strategic partner, Huawei, we are able to provide new market segments with the combined reliability and security that only Ezecom fibre broadband and Cellcard's extensive mobile network can offer."
The Cellcard One Business Plan offers high-speed 30Mbps fibre broadband and ten 4G SIM cards with free calls to members, 5GB of data and 100 minutes per month.