The shift to online working post-pandemic and the increasing reliance on digital tools for enterprise businesses means that high-quality and stable internet is a must-have in the Kingdom, and SINET in partnership with Finnish brand Nokia hope to roll out high-speed networks before the end of 2022.

Consumers and enterprise businesses have overall seen the quality of internet speeds and connections suffer over recent years, with a number of ISP (Internet Service Providers) close down while the long-promised 5G infrastructure upgrades have yet to materialise nationally. Some of the leading players (Cellcard and Smart) have also seen changes at the top level of management as well as implementing cost-cutting measures during COVID-19.
Nokia will deploy its XGS passive optical network (PON) solution to address the growing demand for ultra-high-speed broadband of Cambodian enterprises, initially in Phnom Penh before being expanded to other cities and regions.
SINET's future-ready network will be able to address the demand for more capacity and support new use cases, such as smart cities and 5G backhauling once the deployment is complete.
Diep Kong, chief technical officer of SINET, said "As the digital ecosystem becomes all-pervasive, enterprises need exceptional network reliability along with ultra-high speed. We are committed to providing a world-class network experience to our business users so they are able to deliver the best possible services to their customers.
We are already using Nokia's GPON solution and are confident that its field-proven XGS-PON solution will allow us to provide a differentiated experience to Cambodia's enterprises. Nokia has received the Type Approval of XGS-PON equipment from the Telecommunication Regulator of Cambodia, which proves us the quality of the solution and the readiness to deploy in the Cambodia market."
XGS-PON technology is capable of providing symmetrical – downstream and upstream – shared internet access rates of up to 10 gigabits per second.
Connected Cambodia
Cambodia has is a very connected mobile country, at the end of 2021, more than 20 million sim-card subscribers and 17+ million internet subscribers were recorded by the Telecommunication Regulator of Cambodia (TRC) – representing more Simcard subscribers than the total population!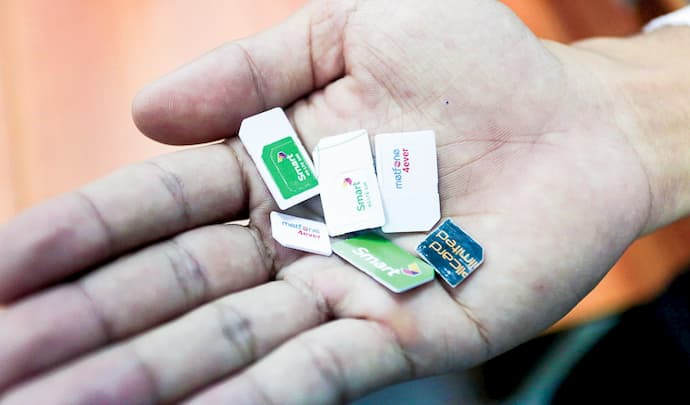 By 2022, Cambodia has one of the highest mobile penetration rates in the world, with 20.8 million mobile connections, or 124% of the population.
There are 45 telecommunication providers in Cambodia – five of them are mobile service providers – Smart, Cellcard, Viettel, Cootel and SeaTel.
At the 8th Asia-Pacific Spectrum Management Conference held in Bangkok from 26 to 27 April 2022, Chenda Thong (the Chairman of TRC Cambodia) said "Current data consumption in Cambodia is around 33 GB per user per month. This is far beyond the ITU forecast of the global average, which is just 12 GB per year in 2022. Data consumption in Cambodia is among the highest in the Asia Pacific region and will grow fast continuously. To address the challenges of long-term growth in data consumption and spectrum demands, 6 GHz is one of the best candidate mid band for us".
However, since early in 2021, the telecoms regulator in Cambodia has delayed plans for a government-approved 5G policy and the roadmap remains on the cards.  There was also pressure on the government for their intended plans to implement firewalls and monitoring of web traffic offers a crossroads for the major ISPs and telcos which has slowed down the infrastructure upgrades B2B Cambodia has been informed.
Cambodia's Ministry of Post and Telecommunications (MPTC) suspended or revoked the licences of 17 telecommunications operators in Cambodia in October 2020 and more have since been shut down or closed due to economic reasons caused by the pandemic.
Other Reads on Cambodian Fintech & Digital Economy