Two more Makro stores are planned to be opened in Cambodia according to Siam Makro Plc, the businesses operator.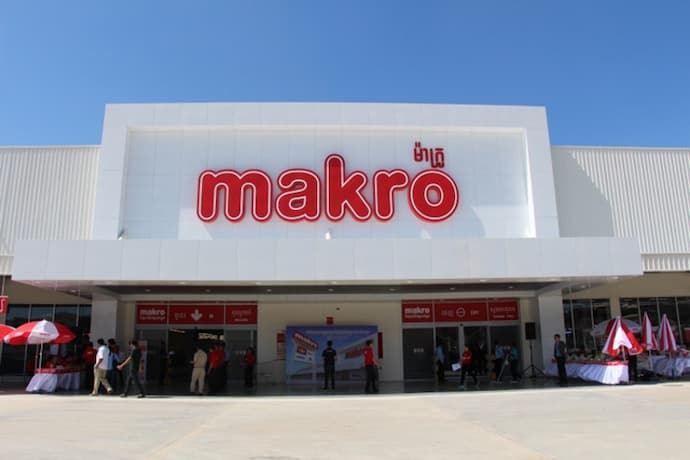 Several Thailand and Cambodia based media outlets reported that Siam Makro Public Company Limited will invest more into expanding its footprint in Southeast Asia – as much as 11 billion baht.
The expansion will see 30 more Makro outlets open in Thailand, three in India, and two in Cambodia said the group's CEO, SuchadaIthijarukul. In addition, the company aim to expand its Siam Food Services Ltd, its frozen product distributor, by Q2 2022 and to launch "maknet," a new business-to-business (B2B) marketplace.
The marketplace is in response to changes in the purchasing behaviour of B2B customers, "More younger customers are doing business with Makro and they require more product varieties and services. Maknet was created as a solution for business owners" said the CEO.
Makro's original format will be upgraded to a delivery hub for Food Service customers.
Makro Cambodia
Makro Supermarket opened in 2017 in western Phnom Penh's Sen Sok district and is surrounded by other large-sized stores.
The two new Makro stores will add to Cambodia's growing retail space, which reached 400,000sqm as of end-2021 in the capital according to CBRE Cambodia.
In a report released in February, the real estate firm said the retail occupancy rate in the capital averaged 67 per cent in 2021, down from 84 per cent a year earlier.
The real estate firm forecasted that retail space in the capital would expand by more than 190,000sqm in 2022 through the addition of shopping malls, community malls, retail podiums and other outlets.
See more about the franchises and malls in Cambodia.