Do you have a Franchise you would like to introduce to Cambodia? The number of franchises has risen rapidly in the Kingdom, and many regional and international franchises continue to enter the Cambodia market.
As the urban areas continue to develop and new malls (urban and megamalls) are added to the major cities such as Phnom Penh, Sihanoukville, and Siem Reap, while the Kingdom aspires to become an upper-middle-income country the growth of franchises should continue.
Franchising a business in Cambodia?
The first food franchise in Cambodia, operating in Phnom Penh, was Thailand-based The Pizza Company. Launched in 2005 by EFG (Express Foods Group), they have also since then introduced Swensen's, BBQ Chicken, Dairy Queen and Costa Coffee, The Pizza Company; The Coffee Club; BarBQ Plaza; Krispy Kreme; Texas Chicken, and others.
VF Franchise Consulting of Vietnam was looking at adding a further 11 brands interested in entering the Kingdom in 2021, and they have been responsible for Texas Chicken and Yole Ice Cream (among others) entering the Cambodian market.
Various American and other international brands have entered the Cambodian market, including; Burger King, Carl's Jr., Circle K, Cold Stone Creamery, Domino's Pizza, L'Occitane, Levi's, Lotteria, Pandora, Starbucks, Habit Burger Grill, Papa John's Pizza, Pizza Hut, 7-Eleven and more.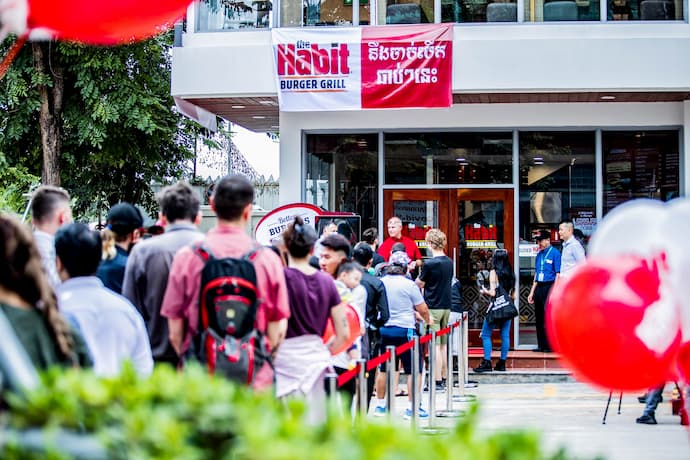 What are the Franchise Laws in Cambodia?
Franchise agreements fall under the purview of the Ministry of Commerce and are covered by the law concerning Marks, Trade Names and Acts of Unfair Competition and the ministry's Department of Intellectual Property.
The Cambodian Business and Franchise Association were formed in 2019 "as a non-political and nonprofit association to support the implementation of innovative products, the promotion of small and medium enterprises and entrepreneurship through franchising and matching franchisors to franchisees" reported the Khmer Times but they appear to have no presence online.
By 2022, Cambodia does not have any comprehensive franchise laws; these are being worked on by the MoC (Ministry of Commerce). There is a Prakas 036 issued on 13 January 2020, by the Department of Intellectual Property Rights under the Ministry of Commerce on the procedure of Recordal of License and Franchise Agreement.
In December 2021, the Ministry of Commerce's National Committee for Intellectual Property Management entered into an MOU with the World Intellectual Property Organisation (WIPO).
Cambodia claims it has a number of basic IP-related laws, including legislation on dishonest competition control, and other trademarks, patents, industrial designs, copyrights and related rights.
Cambodia became the 180th contracting party to the Berne Convention for the Protection of Literary and Artistic Works, which is set to enter into force on March 9, 2022.

A law to protect trade secrets and other confidential information, was underway by 2022.
We suggest staying up to date on the Trademark Law, Copyright, Competition and Intellectual Property Laws which are being reviewed and updated in Cambodia.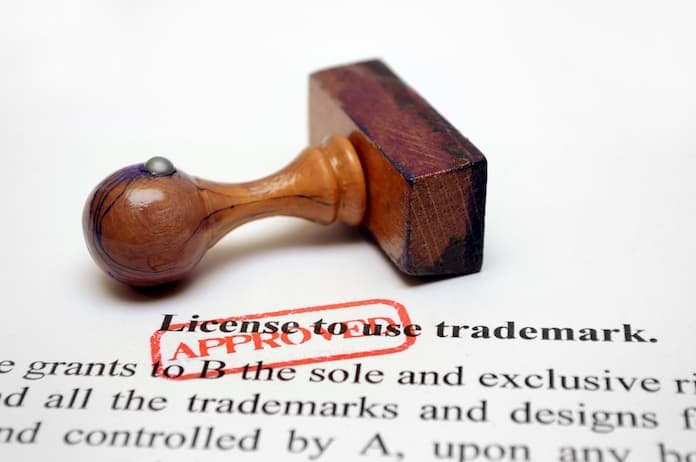 Are franchises popular in Cambodia?
As an emerging market that is home to a growing population with increasing expendable income, Cambodia is quickly becoming an attractive destination for franchise businesses.
Cambodia has undergone a significant transition from its lower-middle-income status in 2015 and it aspires to become an upper-middle-income country by 2030 so there is a growing market to tap into.
The benefits for new franchisers are that franchises typically come with a well-documented guide to operations, together with training from the franchising company, enabling the business to perform at international standards of quality and service almost immediately after opening.
What franchises are already in Cambodia?
There are dozens and dozens of franchises operating in the Kingdom of Cambodia.
Some of the more well-known food and beverage brands are Starbucks, KFC, Gloria Jean's Coffee, Burger King, Domino's Pizza, Hard Rock Cafe, Habit Burger Grill, Texas Chicken Cambodia, Papa John's Pizza etc.
A number of international retailers have entered the Cambodian market and continue to do so – Adidas, Puma, Decathlon are just some of the sport and fashion retailers to operate in the Kingdom.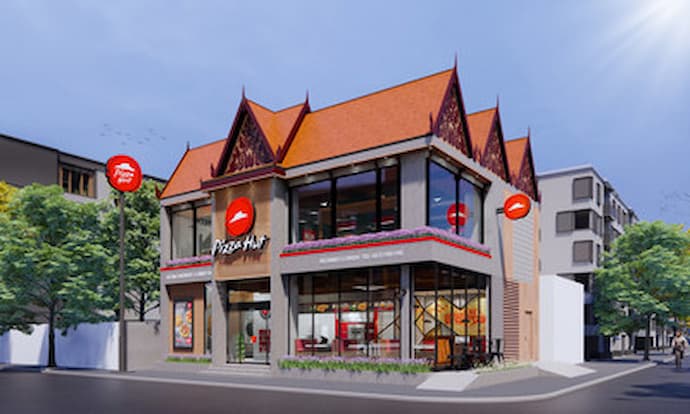 Thailand-based convenience retailer Big C opened its first branch in Phnom Penh in September 2021, while 7-Eleven convenience stores launched in Cambodia in 2021.
H&M have confirmed their first outlet will likely open in Cambodia in 2022.
Bluebell Group: The group will aim to bring up to 40 prestigious luxury brands to Cambodia by 2022.
IKEA: There were suggestions that the world's largest furniture retailer might be heading to the Kingdom.
Tealive, a bubble tea brand from Loob Holding Sdn Bhd (LHSB), will enter Cambodia after a master franchise agreement was signed with HSC Group in 2021.
These nine franchises expressed an interest in entering the market at a US Embassy event held in 2021.
US Food and Beverage franchises looking to enter the Cambodian market:
The Boiling Crab
Chili's
Dickey's BBQPit
Duck Donuts
Long John Silver's
US Education & Fitness franchises looking to enter Cambodian market:
Mathnasium (Mathematics learning centre).
Snap Fitness (A global gym that offers 24-7 access).
Tapout Fitness (Offers martial-arts infused fitness programs.
Tumbles (Youth-focused gym with educational components).
How can I bring my franchise to Cambodia?
As a franchisor, you may want to provide support in areas such as management of accounts, sales, advertising and so forth.
Providing a well-documented guide to operations, together with training from the franchising company; will ensure the brand can perform at international standards of quality and service in Cambodia.
It is also possible to sub-franchise or create a joint venture in the Kingdom.
Many super-sized megamalls are under development in the capital and some of these are due to be completed in 2022-2023.