NagaCorp has confirmed NagaWorld in Phnom Penh re-opened in September 2021 after the integrated resort had been closed for several months due to the pandemic, however, access is only available for fully vaccinated guests.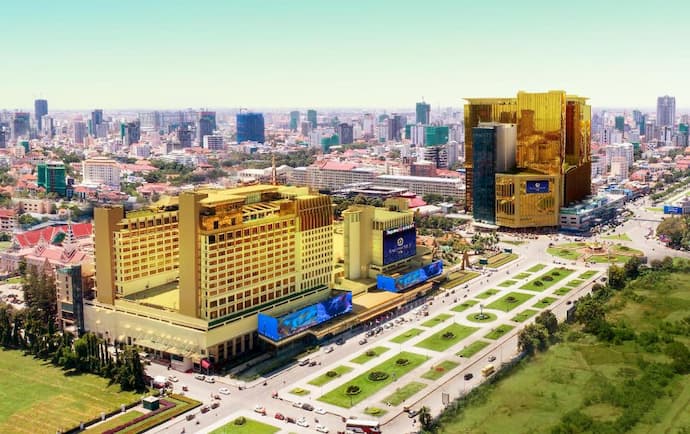 GGR Asia reports that NagaWorld re-opened on 15 September 2021 after receiving approval from the Ministry of Health. As part of the re-opening, guests are required to have received at least two doses of a COVID-19 vaccine and show a negative test result obtained inside the previous seven days.
In addition, NagaCorp staff are required to undergo weekly tests although and the company claimes 95% of their staff are fully vaccinated.
Like most industries in the Kingdom, the resort operator is keen for international tourism to resume.
"Our strategy going forward is to react to the opportunities offered by the tourism business generated by foreign visitation when the visitation numbers pick up," the company said in a note on 10th October 2021.
NagaCorp seemed adamant that tourism would resume in 2021. They added, "The Cambodian government is set to reopen for vaccinated tourists in the fourth quarter of this year (2021).
The direction is clear that NagaWorld shall continue to promote tourism in line with the national expectation, more particularly, because of the strong bilateral ties between China and Cambodia, NagaWorld shall be a key player in the promotion of tourism-related business between the two countries" reported GGR.
The company is also expanding its NagaWorld complex with Naga 3, which has a US$3.52-billion cost and construction has been underway throughout the year, when it was permitted to do so.
In Q1 2021, the Cambodian Ministry of Economy and Finance confirmed that casino tax collections for 2020 dropped to $40 million, less than 50 per cent compared to collections of $85 million in 2019. Read more about the casino industry in Cambodia pre-pandemic.