The Cambodian government is set to spend nearly USD $800 million on key policy programs in 2024, spanning various sectors including health, vocational and technical training, social protection, informal economy integration, and agricultural support.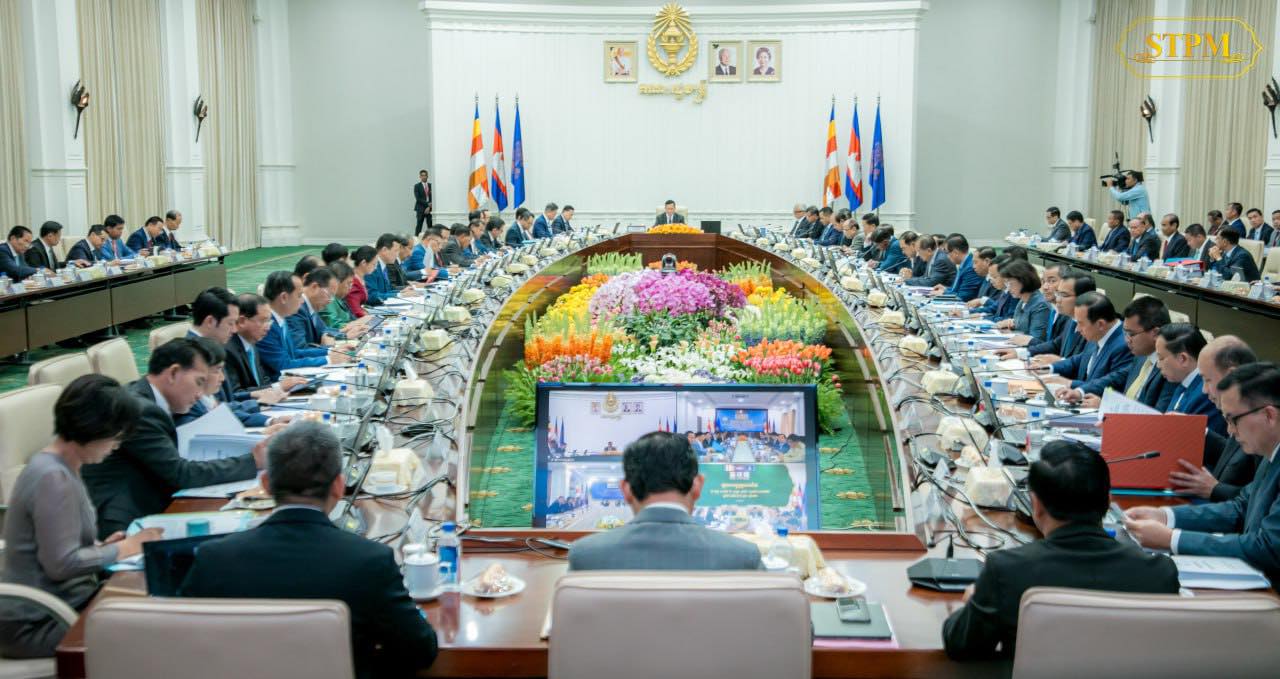 The draft Law on Financial Management 2024 was revealed during a cabinet meeting chaired by Prime Minister Hun Manet on October 27, 2023. The law is expected to later pass through the national assembly and senate before being submitted to the King for final endorsement.
According to the released draft budget spending plan for 2024, the government has reduced its spending by 5.3 per cent compared to the national budget of 2023, amounting to a total budget of around 37.1 trillion riel (approximately USD $9.2 billion). The projected expenditure for 2024 is equivalent to 25.9 per cent of the country's GDP, divided across the national (24.1 per cent) and sub-national (3 per cent) levels.
Breakdown Of National Budget Spending For 2024
National level: 34,497,444 million riel (roughly USD $8.6 billion)

Sub-national level: 4,331,871 million riel (roughly USD $1 billion) 
The budget allocation for 15 ministries and institutions has been outlined, with the Ministry of Education, Youth and Sports taking the lead, followed by Ministry of National Defense, Ministry of Public Works and Transport and the Ministry of Health.
Six Priority Policy Programs For 2024 
Expansion of Healthcare Services

: A budget of 340.4 billion riel (USD $83 million) has been allocated to enhance healthcare services, aiming for universal health coverage.

Vocational and Technical Training

: To support young people from poor and vulnerable families across the country, a budget of 146.6 billion riel (USD $36 million) has been allocated for vocational and technical training programs.

National Social Assistance Program for Poor Families

: A budget of 674.5 billion riel (USD $165 million) has been designated to establish a social assistance program for poor and vulnerable families during economic crises and emergencies.

Development of the Informal Economy

: The government aims to integrate the informal economy into the formal social protection system. Approximately 410 billion riel (USD $100 million) has been allocated for this purpose.

Coordination Mechanism and Financing Program for Agriculture

: The government plans to allocate 410 billion riel (USD $100 million) to increase production, expand market access, and maintain reasonable prices for agricultural products.

Deployment of Agricultural Technical Officers To Commune Level

: To promote agricultural productivity and assist farming families, 16.9 billion riel (USD $4 million) has been allocated to deploy agricultural technical officers in all communes.
In addition to these priority policies, key measures will be implemented to strengthen public administration capacity (USD $120 million), improve the quality of public schools from kindergarten to secondary level (USD $102 million), enhance primary local health services (USD $59 million), ensure social security and safety through the 'Safe Village-Commune' policy (USD $9 million), and invest in the justice sector (USD $2.5 million).
Read More On Cambodian Government Policy: