The Prince Huan You Real Estate Cambodia Group Co Ltd has opened its Prince Mall in Sihanoukville this week.
Prince Mall – Sihanoukville
The mall will offer 50,000sqm retail space over five floors and the developers say its the first mixed-use shopping centre in Preah Sihanouk province.
According to the mall's Facebook page, it also goes by the name, Prince Golden Bay.
Prince Huan You CEO Zhang Rui Jun said "The soft launch has received support and attention from the administration of Preah Sihanouk province and relevant institutions. This is the first step and we strongly hope that the provincial administration as well as the Royal Government continue to pay attention and support the company's operations."
Prince Mall includes department stores, retail shops, supermarkets, food & beverage outlets, and entertainment. Some of the retail and F&B outlets at the mall include the Prince Supermarket, KFC, Levis, Starbucks, Legend Cinema, Adidas, Nike, Samsonite and many more.
The Khmer Times said of the mall that it "also features intellectual facilities throughout such as intelligent parking charging system, intelligent network system, intelligent air conditioning system, intelligent fire protection system, intelligent security system and intelligent power system for ultimate comfort and a parking area to accommodate more than 1200 vehicles."
There are not many malls in Sihanoukville, especially compared to the capital of Phnom Penh which has over a dozen malls and mega-malls with more being constructed.
FURI Times Square opened in late 2019 and was the first mall in Sihanoukville. The four-storey mixed-use space has 13,000 square metres of leasing space.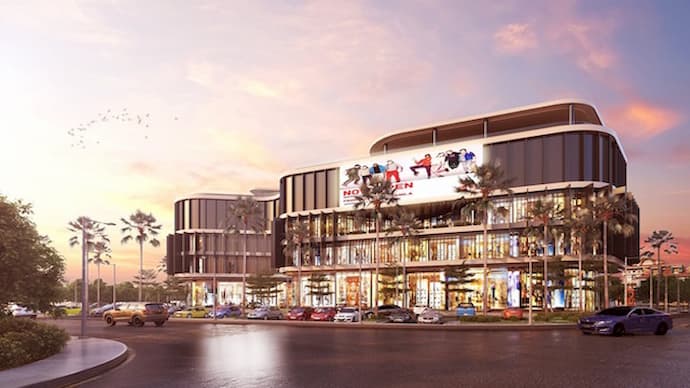 What is Prince Huan Yu Real Estate (Cambodia) Group Co Ltd?
Prince Huan Yu Real Estate (Cambodia) Group Co Ltd, is a subsidiary of Prince Holding Group and focuses on real estate development, first-hand land development and commercial operation, property services, hotel operations, construction and interior and geological surveying.
Prince Real Estate Group was founded in Cambodia in 2015 primarily to target the "Belt and Road Initiative". It has in a short amount of time, opened Prince Bank, received an airline license in Cambodia, developed property such as The Prince Central Plaza, The Prince Modern Plaza, and The Prince Times Plaza.
In addition, according to their website, they have opened other enterprises such as:
Prince Club Management Co., Ltd.
The Prince Culture and Tourism Development Co., Ltd.
The Prince Supermarket (Cambodia) Co., Ltd.
The Prince Times Hotel Management Co., Ltd.
Investment in Sihanoukville
According to provincial governor Kuoch Chamroeun, Sihanoukville province has attracted nearly $4 billion in investment since 1994 (states an article from the Phnom Penh Post). Companies have developed 11,637ha of beaches and islands, with a total capital investment of $3.9 billion.
Chamroeun said more than 60 companies plan to invest a total of $10.74 billion in tourism and hotels in the province.
However, it has previously been reported that between 2017-2020 construction project investment was valued at more than $7 billion in Sihanoukville, with approximately 1,355 construction projects approved, occupying 13,107,209 square meters.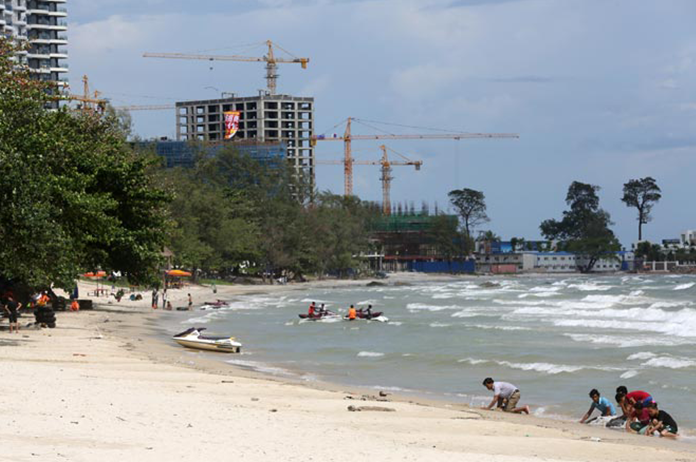 Travel growth to Sihanoukville
In 2017, 338,000 passengers passed through the Sihanoukville International Airport, this had increased to 1.6 million passengers by 2019 which represents massive growth.
Sihanoukville casinos
In 2019 it is believed as many as 100 casinos were operating in the Kingdom of Cambodia, most of which were located in the coastal city of Sihanoukville. However, the Cambodian government's decision to ban all types of online gambling in the Kingdom, also aimed at tackling money laundering and potential terrorism financing, saw a number of operations cease. Find out more about the casino industry in Cambodia here.