Prince Square is set to be Prince Real Estate Group's first commercial retail project in Phnom Penh, Cambodia.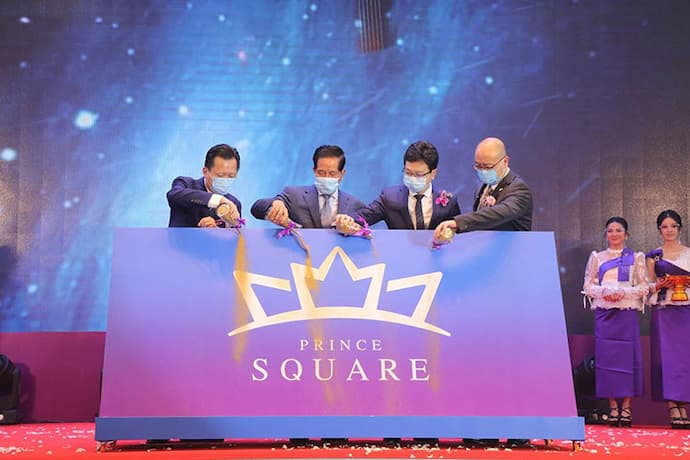 This week, Prince Holding Group held an investment agreement ceremony for Prince Square. The development will offer a total floor area of 35,000 square meters of retail space. The four-storey building will feature a large supermarket, an international cinema, a fitness club, international restaurants, an indoor playground and fashion stores and more according to the press release from the developers.
In addition, well-known brands and franchises such as like Adidas, Levi's, Skechers, Nike by Supergo, Huawei, OPPO, Potato Corner, Dakasi, Panda Cake and Pizza Hut will be at Prince Square.
Steven Wang, CEO of Prince Real Estate Group said: "We are thankful for the support offered by the Phnom Penh municipal government and leaders of relative departments that has ensured the smooth development of the project so far.
It has been a long journey for Prince Square but with such high-profile tenants signing on, we have taken an important first step. Prince Square and its strategic brand partners will complement one another by sharing resources and seeking development opportunities together allowing us to live up to our aspiration of helping Cambodians build a better life."
Prince Real Estate Group was founded in 2015 and has completed numerous projects in Phnom Penh and Sihanoukville. In late 2020, they opened Prince Mall in Sihanoukville, a 50,000sqm retail space spread over five floors.
Shopping malls Cambodia 2021
A recent report by Realestate.com.kh also indicated that the area of Toul Kork is expecting four more shopping destinations by 2021.
You can read more about existing malls and those being developed in the capital of Phnom Penh here.