Tealive, a bubble tea brand from Loob Holding Sdn Bhd (LHSB), will enter Cambodia after a master franchise agreement was signed with HSC Group, Cambodia's largest food and beverage player.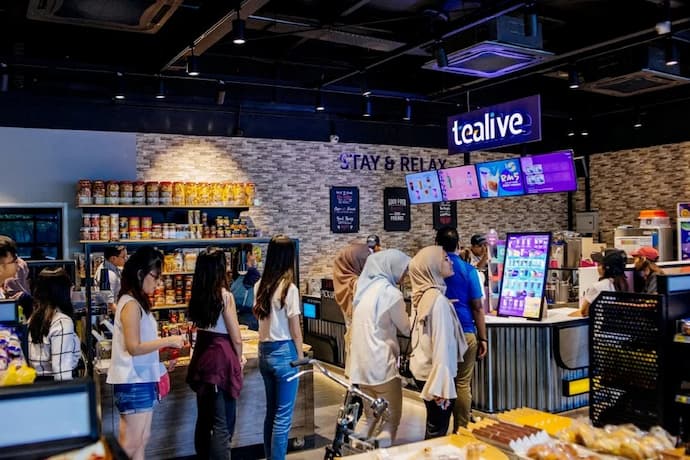 The brand will launch with plans to open up 25 Tealive outlets in five years in the Kingdom.
Loob Holding founder and CEO Bryan Loo said: "Our confidence in HSC Group is further bolstered by their bold plans to set up our first outlet over 3,000 sq ft in Phnom Penh. This outlet will have properly planned dine-in facilities complete with a live entertainment section where singers will perform each night."
HSC Group is owned by Oknha Sok Hong, the son of Cambodian Oknha Sok Kong who owns Sokimex. Oknha Sok Hong said "Various international brands have entered the market over the years and there's much more room to grow. With HSC's local experience, we make a great team to bring this leading lifestyle tea brand for Cambodians to enjoy."
HSC Group manages international F&B brands like Paris Baguette, Crystal Jade Restaurant, Burger King, 100 Plus and other retail brands and cosmetics in Cambodia reports the New Straits Times.
Loo added that the company will bring in the latest Tealive 3.0 format which has contactless ordering and payment, drive-through and drive-in models, and a full range of Tealive Eats snacks.
"Our store will take on the café ambience where customers will chill and spend a lot more time than currently," said Loo.
Cambodia is the eighth market Tealive has entered into, after Malaysia, Vietnam, Myanmar, Brunei, the Philippines, Australia and the UK reports Advertising + Marketing Malaysia.
Franchises in Cambodia
A number of franchises are already present in Cambodia. These include Burger King, KFC, Carl's Jr, and Hard Rock Cafe.