The Military Commercial Joint Stock Bank (MB) has received approval from the Vietnam State Bank of Việt Nam (SBV) to establish a 100 per cent-owned commercial bank in Cambodia.
MB currently has a branch in Phnom Penh and the commercial bank will be established at this location in the Cambodian capital at No 146, Preah Norodom Avenue, Tonle Basak ward, Chamkar Mon district, Phnom Penh.
Media reports suggest that in 2021, "MB announced its plan to convert its branch in Cambodia into a 100 per cent commercial bank and to transfer 36-39 per cent of the subsidiary's charter capital to a foreign strategic partner to implement a new business strategy that focuses on developing the Micro Finance segment on a digital banking platform."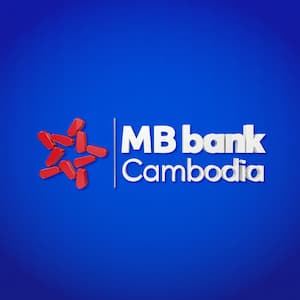 MB hopes the move will "increase capital mobilisation, expand business activities in the Cambodian market, and improve the efficiency of the MB's equity."
The bank will hope to extend other financial services such as insurance and securities in Cambodia.
Competitive Cambodian Banking Sector
By the end of 2021, there were 54 commercial banks listed by the National Bank of Cambodia (NBC), as well as more than a dozen specialised banks, and over 150 financial institutions operating.
The online and digital finance space has been rising rapidly in the Kingdom, with Chea Serey, director-general of the NBC, confirming that Cambodia recorded a total of 707.57 million online payment transactions worth USD $113.67 billion in 2021.
The Cambodian Ministry of Commerce estimates that by 2025, e-commerce revenue in Cambodia is projected to reach $1.78 billion.
The Ministry of Economy and Finance and the National Bank of Cambodia (NBC) signed a memorandum of understanding on the electronic Know Your Customer (e-KYC)  and the NBC implemented KHQR to standardise banking QR codes in the country in 2022
You can read more here about how to open a business bank account in Cambodia.