YCH Group (Singapore) and Cambodia's Ministry of Public Works and Transport announced they have signed a framework agreement to develop the Phnom Penh Logistics Complex (PPLC). YCH Group will be responsible for the design, development and operation of the PPLC.
The announcement was made at a virtual signing ceremony on 4 March 2021 with Cambodia's Ministry of Public Works and Transport.
Sun Chanthol, Senior Minister and Minister of Public Works and Transport of Cambodia said this partnership will support Cambodia to realise its vision to be a regional logistics hub as outlined in the Interim Master Plan on Intermodal Transport Connectivity and Logistics System.
"Logistics is a key sector for Cambodia to achieve our target of being an upper-middle-income country by 2030 and high-income country by 2050. We look forward to working with YCH to incorporate international best practices into PPLC, to maximise its potential."
Phnom Penh Logistics Complex (PPLC)
According to The Business Times, "The PPLC will be part of the Smart Growth (SG) Connect Initiative and is the second project under the Asean Smart Logistics Network."
It is also the fifth legacy project by the ASEAN Business Advisory Council (ASEAN-BAC) spearheaded by YCH.
The agreement comes with three stipulations:
Agreement on a potential site for the logistics hub two months after signing
A nine-month-long business study
A three-month period for government approval
The PPLC is expected to help "strengthen Cambodia's connectivity with the broader intra-regional trade flows, particularly among the Mekong countries (Cambodia, Laos, Myanmar, Thailand and Vietnam) and south-western China, and contribute towards Cambodia's long-term economic growth."
Chanthol added that "The PPLC is a strategic logistics project located in the centre of the country and is to support the distribution network and serve as an intermodal connecting point, with all modes of transportation – such as roads, rails, even waterways and air transport – within 10km from the city centre."
A press release stated that: "In addition to being a modern, world-class logistics complex, PPLC will also feature the use of logistics technology to improve resilience, visibility and logistics process flow, and a training academy to develop Cambodia's local human capital in the logistics sector."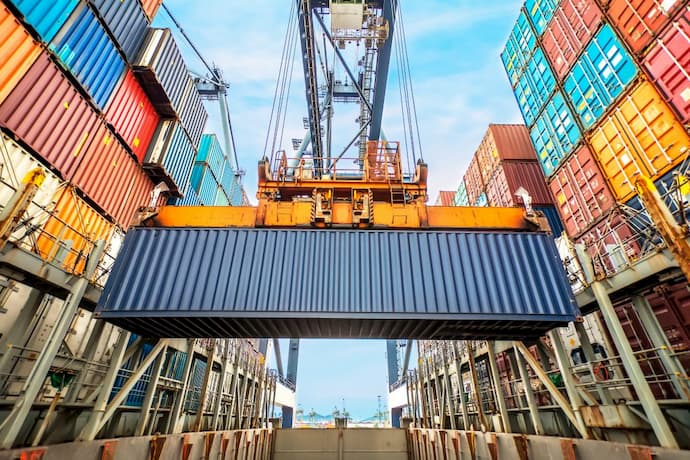 Cambodia Logistics
According to the DHL Global Connectedness Index 2020, Cambodia ranks as the 46th most globally connected country. The index measures the development of trade, capital, information, and people flows.
The new Free Trade Agreement deals with China, Korea and RCEP all should lead to increased demand and supply of logistics to the region from Cambodia.
In May 2020, it was also announced that a new heavy vehicle terminal is being planned to be built on the outskirts of Cambodia's capital, Phnom Penh, by China Good Cars Holding Ltd with an investment of $160 million into the construction of the facility.
The expansion of the national railway infrastructure and the growth in eCommerce has also been linked to greater investment and plans for the growth of the Kingdom's logistics capabilities.
In 2021, FedEx Corp announced its plans to launch air freight services to Cambodia.