Eurocham organised the Transport & Logistics Forum 2023 in April 2023 which featured Cambodian Minister of Public Works & Transport, H.E. Sun Chanthol, presenting on the nation's Comprehensive Intermodal Transport Master Plan 2022 – 2030 (CIT-MP). What did we learn and what are the goals to transform Cambodia into a sub-regional logistics hub?
Comprehensive Intermodal Transport Master Plan 2022-2030 (CIT-MP)
Minister of Public Works & Transport, H.E. Sun Chanthol, in his presentation of the Comprehensive Intermodal Transport Master Plan 2022 – 2030 (CIT-MP) suggested that more than 150 projects have been identified but will require as much as US$30 billion of investment.
This is a selection out of the 332 projects which have a total combined investment of $48.6 billion of the intermodal transportation connectivity and logistics system master plan that covers seven master plans, reported the Khmer Times.
The CIT-MP is a comprehensive plan covering the vast scope of infrastructure such as roads, railways, waterways, airways, logistics and ports to improve the logistics framework within Cambodia and establish the Kingdom as a regional hub, and importantly competitive price-wise to other hubs in the region.
The news last week that the Cambodian Ministry of Public Works and Transport had established a public-private partnership (PPP) for a logistics complex in Sihanoukville province was just one of several major announcements we have heard over the past 18 months.
Nationally the major production and urban centres need to be better connected and provinces will also need to invest in developing logistics facilities such as Phnom Penh Logistics Complex (PPLC) and the Sihanoukville counterpart (SLC). These would include warehousing, distribution centres, customs and border facilities with neighbouring countries.
Tassilo Brinzer (Chairman, EuroCham Cambodia; Vice-Chair, EU–ASEAN Business Council) said online: "Cambodia will transform by 2030 on the foundation of a world-class infrastructure and logistics strategy. A decade of growth for tourism, logistics and business lies ahead – at the heart of a growth region with more than 200 million people."
Other projects include:
Bassac Sea Link Project – This still required Cabinet approval but, the project aims to link the Bassac River in Kandal province to a seaport in Kep province, and connect the Bassac River to the Gulf of Thailand providing direct access from Phnom Penh Port to Cambodia's sea ports improving transport and logistics capabilities, and fostering economic growth.
Several bridges are under construction, with some due for completion in 2023 (including several within the capital and others linking provinces).
New Airports – we have covered this many times, but with the Siem Reap Angkor International Airport set for flight tests in May 2023, and the Dara Sakor International Airport also due for operation in 2023 – there will be a massive increase in capacity for larger aircraft and long-haul flights. So far, approximately USD $1.8 billion has been spent on three new airports in Siem Reap, Dara Sakor, and Phnom Penh.
Expressways – The Phnom Penh-Bavet Expressway construction is due to start in June 2023, and suggestions of the expressway connecting with Vietnam have been ongoing for many years but Vietnam is expected to develop the Ho Chi Minh City-Moc Bai expressway to connect with the Phnom Penh-Bavet expressway. A study is being carried out on a Siem Reap Expressway connecting to Phnom Penh.
Railways – A high-speed railway line potentially connecting Phnom Penh with Thailand and eventually to Kunming via Thailand and Laos (this has been on the cards for many years).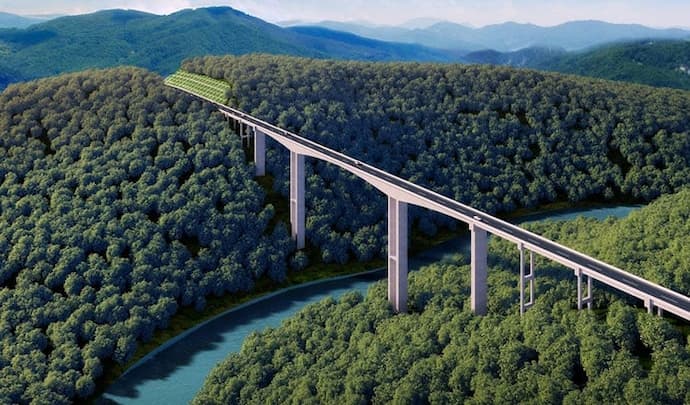 Lim Heng, vice-chairman of the Cambodia Chamber of Commerce told the Phnom Penh Post: "More logistics solutions will promote higher levels of consumer-beneficial competition in the sector – all in all a fantastic thing … [as] Cambodia becomes a production hub [with advantages generated by] free trade agreements [FTA] with a number of countries."
Other reforms were also discussed at the Transport & Logistics Forum 2023:
The Strategy for Customs Reform and Modernization (2019-2023) intends to update the customs administration trade facilitation, while Mr Chea Samnang also provided an update on the Best Trader and AEO Strategies, as well as the 2030 Customs Automated System.
H.E Chheang Pich provided infrastructure updates on the 2030 transportation forecast and trends and developments in logistics and transportation.
H.E Lou Kim Chhun provided updates on the Sihanoukville Autonomous Port (PAS), the Sihanoukville Port SEZ (SPSEZ), new container development, as well as freight data for PAS (2018–2022).
On the freight market, Mr Prayag Chitrakar suggested that Between 2023-2028, the cumulative annual growth rate (CAGR) for the Cambodian logistics industry is predicted to be 5%. The four growth areas are – agriculture, tourism, manufacturing, and commercial and residential building.
What is the Potential Growth of Cambodia's Logistics Sector?
Cambodian government data suggests:
Air travellers could grow to between 26.5 and 30.5 million annually.
Air cargo is predicted to reach 350,000 to 400,000 tonnes annually.
Railway freight could reach eight million tonnes per year and 1.5 million passengers annually by 2030.
Other economic pillars such as agriculture and garment exports are also set to benefit from these investments.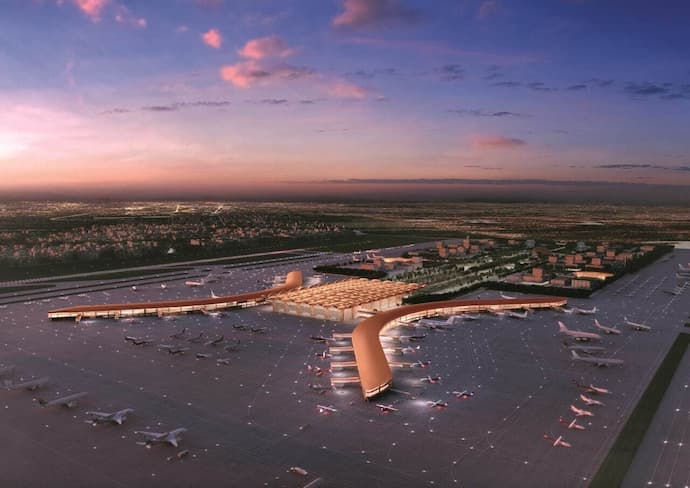 In total, Cambodia will look to invest USD $30 billion across 150 projects to modernise key logistics infrastructure but it will also be seeking partners to make these a reality.
The National Bank Cambodia recently said via its online platforms: "In 2022, Cambodia's international merchandise trade accounted for KHR 227,195 billion (USD 55,185 million), with total exports of KHR 95,430 billion, an increase of 18.7% compared to the previous year, while imports were KHR 131,765 billion, which increased by 4.2%.
The main exported goods were garments, other textiles, footwear, electrical parts, bicycles, rubber, and rice, and these were primarily exported to the United States of America, the European Union, China, Japan, and Canada, while the main imported goods for the domestic demand were garment materials, petroleum, construction materials and equipment, vehicles, and food and beverages, primarily from China, Vietnam, Thailand, Singapore, and Indonesia."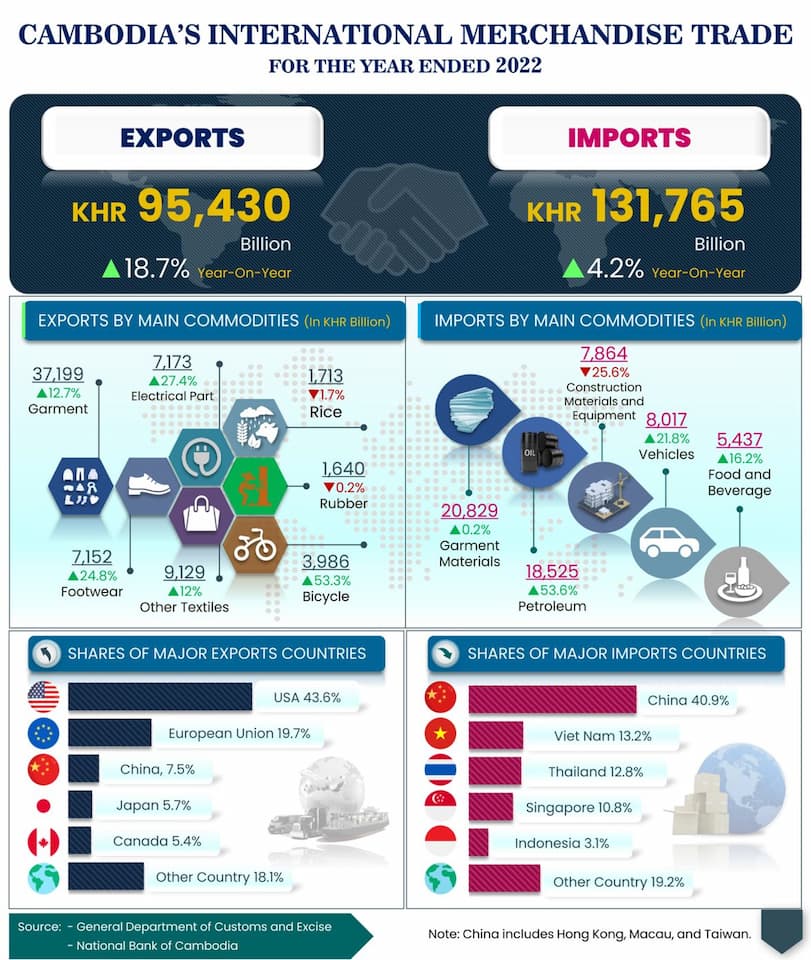 2023 Logistics Performance Index (LPI) –  Cambodia Ranks 117th Globally
The World Bank released its 2023 Logistics Performance Index (LPI) report in April 2023 and Cambodia was given an LPI score of 2.4 which means its dropped from 2.58 in 2018 and 2.80 in 2016.
The World Bank has previously reported that the logistics costs in Cambodia are estimated at 26 per cent of the GDP in 2020. Crucially, they are also much higher than those of neighbouring countries.
Cambodia now ranks 117 out of 140, compared to 98 out of 160 in 2018 and 73 out of 160 in 2016 – the 2023 scorecard can be seen here.

Knight Frank – The State of Logistics Asia-Pacific Focus Report 2023
Since the forum, The State of Logistics Asia-Pacific Focus Report 2023 was released and it also highlighted the challenges the sector faces in the region as well growth areas.
Within the report, the potential of emerging markets such as Cambodia are highlighted. "With evolving supply networks, emerging Southeast Asia is also set to become an important investment market for logistics real estate. The region remains critical to supply chain diversification, and in the short-to-medium term, will be driven by China Plus One strategies. In the longer term, its e-commerce potential is massive given its considerable and growing consumer class."
Some of the key trends the report identifies are:
Relevance of E-Commerce – According to TikTok and Boston Consulting Group, the e-commerce gross market value (GMV) in APAC is estimated to reach US$3.5 trillion by 2025, up from US$2.6 trillion in 2022.
Mobile growth set to continue in Asia-Pacific until 2025
Rebalance of supply chains and increase resilience – decoupling from China. Southeast Asia is seen as a top destination for foreign direct investment among emerging regions.
Increased environmental, social and governance (ESG) focus.