The Asian Development Bank (ADB) has adjusted its forecast for Cambodia's economic growth in 2023 to 5.3 per cent, slightly lower than its previous projection of 5.5 per cent.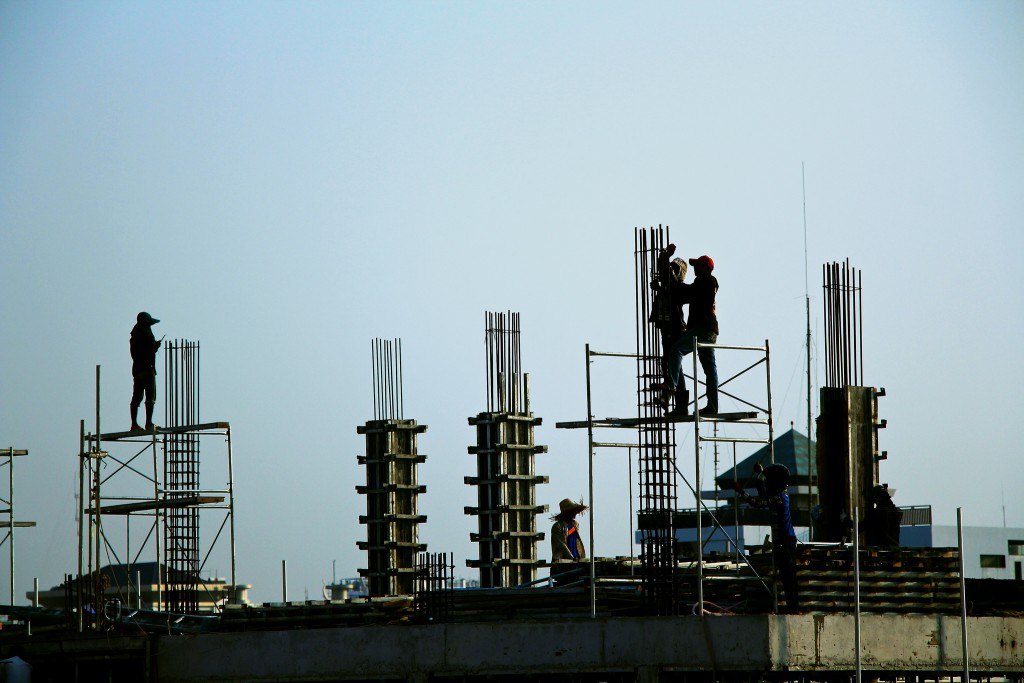 According to the ADB's September 2023 Asian Development Outlook (ADO) report, the revision was made primarily due to slower-than-expected industry growth in the first half of 2023. However, ADB still maintains its 2024 growth forecast for Cambodia at 6 per cent.
The report also states that the export of garments, footwear, and travel items saw a year-on-year decrease of 18.6 per cent in the first half of 2023. However, this was partially offset by a 22.9 per cent increase in exports of other manufactured goods, such as automotive parts, solar panels, and furniture.
ADB Country Director for Cambodia, Jyotsana Varma, has also highlighted that the service sector exceeded expectations in the first half of 2023, primarily driven by a robust recovery in tourism.
"Better growth prospects in major advanced economies should boost Cambodian exports for the remainder of 2023, even as domestic industrial growth slowed earlier in the year," said Varma. 
(You can see the ADB 2022 predictions for Cambodia here)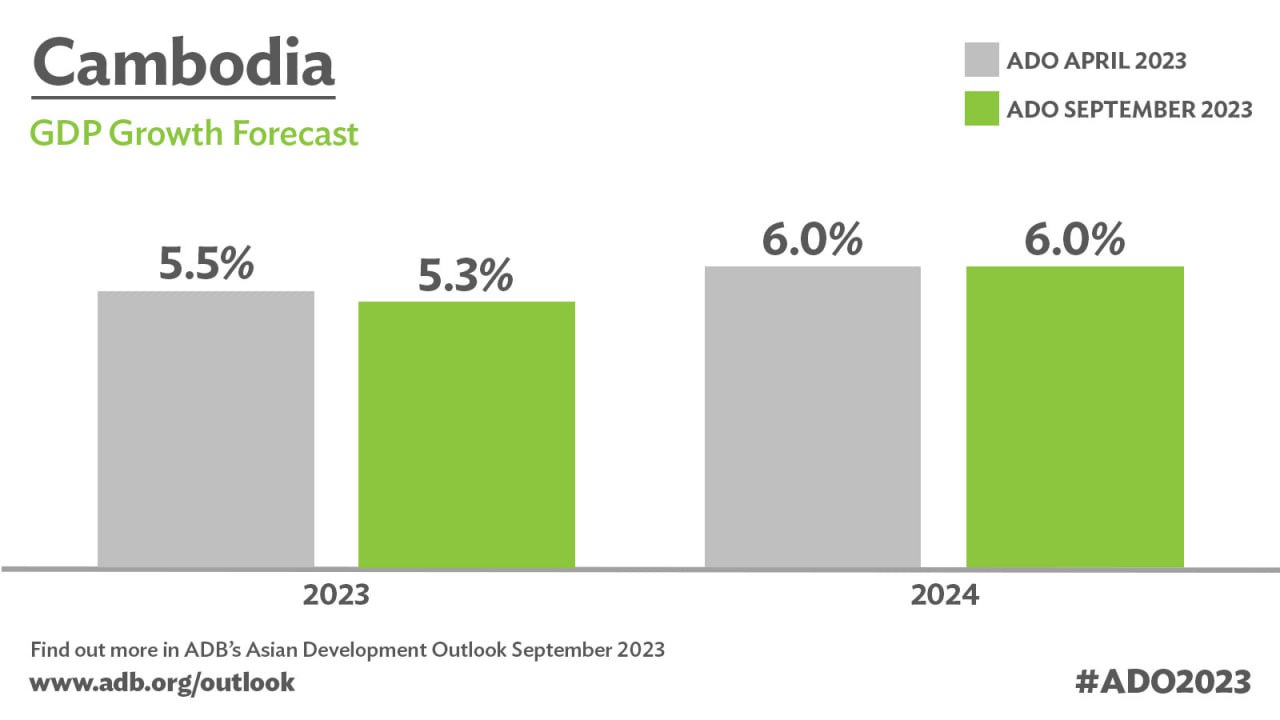 Revised Forecasts
The ADB report revises a number of 2023 growth forecasts for different sectors in Cambodia. Projected growth in services went up from 7.3 per cent to 8.0 per cent, however, the forecasts for industry output growth and agricultural growth were revised down to 4.8 per cent (from 5.8 per cent) and 0.9 per cent (from 1.1 per cent) respectively.  
The inflation forecast, meanwhile, remains unchanged at 3.0 per cent for 2023, and 4.0 per cent for 2024. The report expects there will be improvements in merchandise trade and tourism, which should reduce the current account deficit.
Expected Risks For Cambodia's Economy 
Cambodia's economic growth in 2023 continues to face a number of risks and barriers, including sluggish growth in advanced economies, lower tourist arrivals and foreign direct investment inflows, tightening global financial conditions, rising energy prices, concerns over high private debt and domestic financial stability, and extreme weather events exacerbated by climate change.
According to a press release issued by the ADB, the regional development bank's investment portfolio in Cambodia currently amounts to USD $2.4 billion, with average annual lending from 2016 to 2022 coming to around USD $350 million.
ADB is also currently in the process of developing a new country partnership strategy for Cambodia to be operationalised in the 2024-2028 period.
Read More on Cambodia's Economy: