The Secretary General of the Association of Southeast Asian Nations (ASEAN), H.E. Dr. Kao Kim Hourn, paid a working visit to the United Kingdom (UK) from November 1-3, 2023, to reaffirm the bilateral partnership which has grown since the UK first became an ASEAN Dialogue Partner in 2021.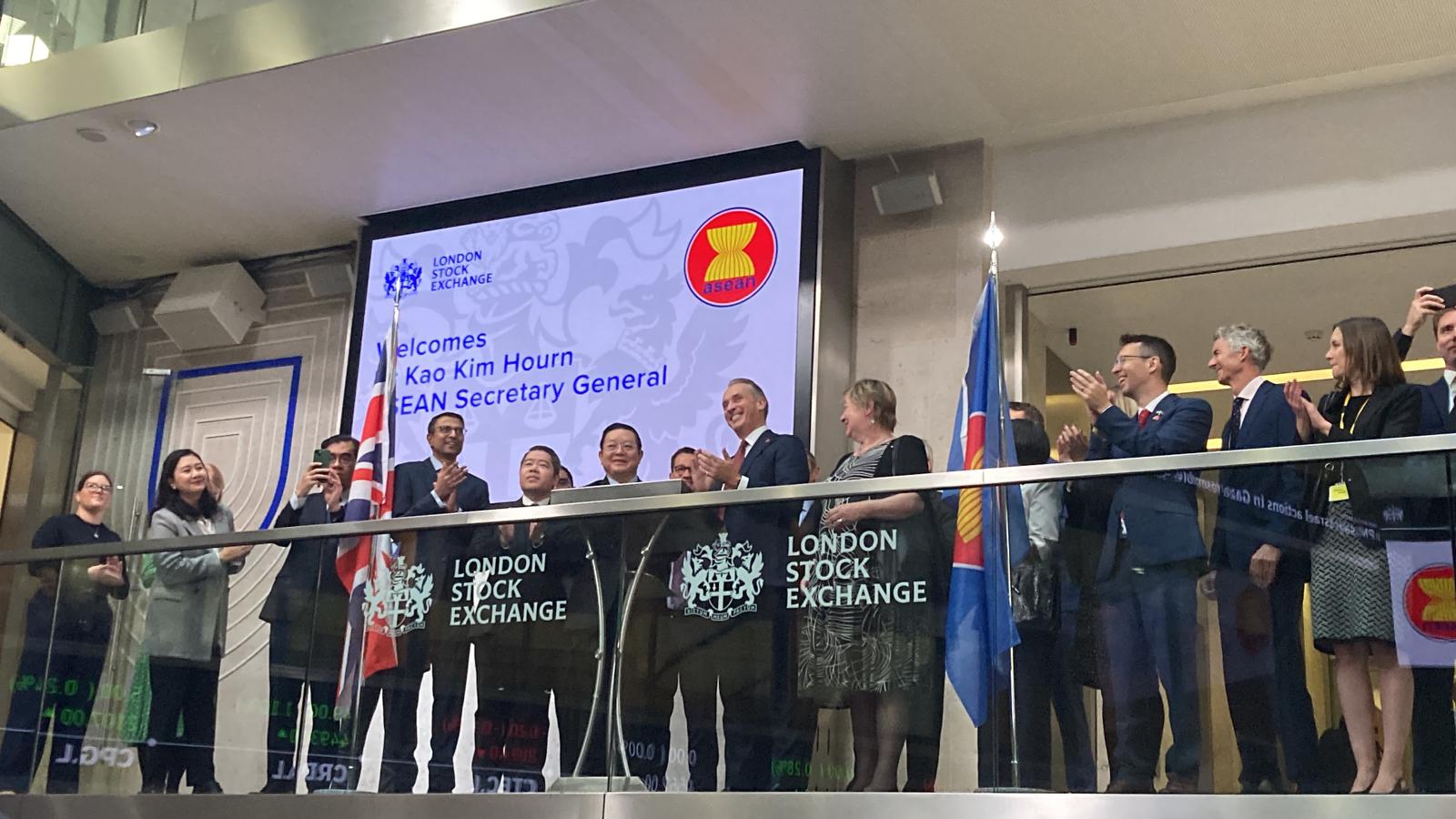 The Secretary-General's visit underscored the shared commitment to the ASEAN-UK Plan of Action (2022-2026) and the broader ASEAN Community Vision, covering political-security, economic, and socio-cultural concerns.
According to a joint summary of the visit published on November 3, 2023, discussions focused on key areas of the ASEAN Outlook on the Indo-Pacific, namely connectivity, maritime cooperation, economic collaboration, and the universal pursuit of the UN Sustainable Development Goals, addressing critical matters such as education, health, and climate change.
Deepening Economic Ties
Dr. Kao Kim Hourn's visit placed a spotlight on the robust trade relationship between the UK and ASEAN, currently valued at £47.5 billion (around USD $58.5 billion).
A proposal for the ASEAN-UK Collaboration on Financial Services is set to fortify the regional financial market infrastructure and enhance financial literacy, especially for ASEAN micro, small and medium-sized enterprises (MSMEs). 
With Nigel Huddleston, UK Minister of State for International Trade, Dr. Kao also discussed reinforcing ASEAN-UK cooperation across several sectors, including supply chains, financial services, and digital transformation.
ASEAN's Future Cooperation With The UK
The ASEAN Secretary-General welcomed the proposed £25 million (USD $30.8 million) ASEAN-UK Global Health Security Programme, which intends to help improve healthcare capacities in the ASEAN region. Dr Kao further commended the establishment of ASEAN-UK Dialogue on Science, Technology and Innovation (ASEAN-UK STI) and the announcement of the new International Science Partnership Fund that will support ASEAN-UK STI initiatives.
Educational cooperation also received a significant boost with the UK's expressed intention to introduce new ASEAN Chevening Scholarships and scholarships for women in STEM fields. The UK also reiterated its support for the Master Plan on ASEAN Connectivity 2025, including a commitment to providing infrastructure training and assistance from the British Standards Institute.
Furthermore, a £25 million (around USD $30.8 million) commitment was made to the ASEAN-UK Economic Integration Program in July 2023, seeking to support ASEAN economic integration, drive stronger and more equitable growth through better regulations, improve trade systems, and provide wider access to financial services.
Read More ASEAN-Related News: