The Singapore Business Investment Forum (SBIF) has Launched its Sectorial Committees which it hopes will help boost Singaporean business interests in Cambodia, resulting in stronger Singapore-Cambodian relations.
When the Cambodian-based Singapore Business Investment Forum (SBIF) launched in August 2023, it announced its main aim was to support Singaporean businesses in the Kingdom and "serve as a platform to network, share and explore business opportunities."
With the launch of its sectorial committees, SBIF says it has taken "a significant step towards strengthening the representation and advocacy of Singaporean businesses in Cambodia."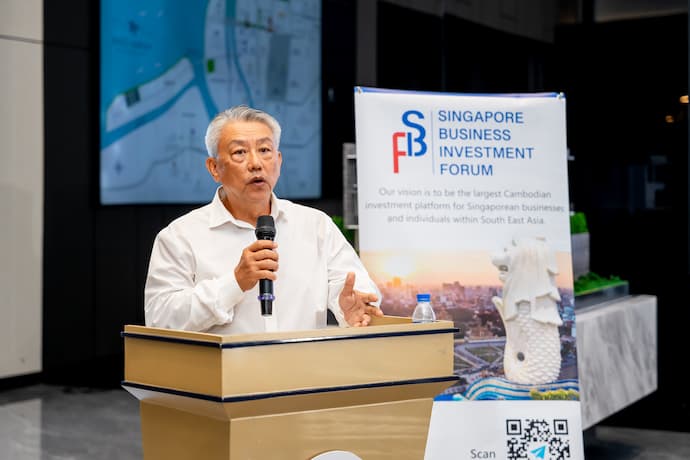 Albert Tan, President of SBIF, said at the launch at the Norea Cove showroom in Phnom Penh, "The establishment of the sectorial committees is a testament to SBIF's dedication to ensuring that every member, whether a large corporation or a small startup, has a voice and the support they need to thrive in Cambodia. We believe that these committees will play a pivotal role in addressing sector-specific challenges and opportunities, ultimately contributing to the overall growth and prosperity of Singaporean businesses in Cambodia."
Mr Tan had previously told B2B Cambodia, that there's an increasing demand from Singaporean investors to explore opportunities in Cambodia.
The launch also featured presentations by Mr. Gabriel Tan, Chief Communications Officer of Prince Holding Group, and Mr. Alva Chew, Founder of Stridec Worldwide who shared information on AI (Artificial Intelligence), as well as exploring its foundational concepts and practical applications which included a live demonstration using ChatGPT.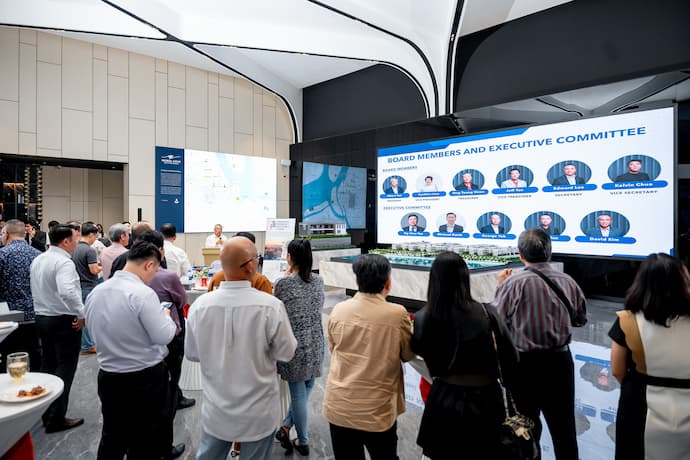 What Are The SBIF Sectorial Committees?
The SBIF sectorial committees will facilitate "more targeted discussions, foster closer ties between businesses within the same sector, and enable the creation of sector-specific strategies and initiatives" says SBIF.
In total, there are 9 such committees (8 were mentioned at the SBIF launch earlier in 2023), and they will enable businesses to collaborate on shared challenges and opportunities, which are hoped will lead to innovative solutions, and thus, stronger business ties between Singapore and Cambodia.
SBIF sectorial committees include:
Development and Construction
Banking and Insurance
Logistics, Transport, and Warehousing
Hospitality and F&B
Manufacturing and Sustainability
Education and IT/Cyber
Agriculture and Energy
Media, Advertising, and Event
General Trade
SBIF's goals are to attract more investors, showcase Singaporean business potential, and swiftly adapt to Cambodia's evolving business landscape.
Find Out More In Our Business Chamber & Association News: