We look at what you need to know to buy a property in Cambodia, whether as a Cambodian citizen, or as a foreign national living in Cambodia – which is possible although there are some restrictions. 
Is 2020 a good time to buy a property in Cambodia?
Although the global financial markets have been badly hit by the COVID-19 pandemic, 2020 could be an opportunistic time to purchase property in Cambodia. Land prices and property investment have been on a positive trajectory for many years in the Kingdom, buoyed by massive growth in investment and development, especially from China.
China represents 43 per cent of Cambodia's foreign direct investment (FDI) in 2020 while Chinese tourists accounted for 36 per cent of arrivals in 2019.
Cambodian real estate market 2020
In 2020, property buyers in Cambodia who are in the financial position to do so could purchase property at lower-than-market prices. However, as all industries are adjusting to the effects of COVID, buyers may need to be patient and satisfied with the compromise of viewing properties online and take advantage of off-plan purchases of new developments.
Despite the economic setback of the pandemic in 2020, Moody's Investors Service said in May 2020, that Cambodia has "strong fiscal buffers to counter disruptions to trade and growth arising from the COVID-19 pandemic."
The well-regarded US credit rating agency said "slowdowns in China, the EU and the US would deter Cambodia's growth prospects this year (2020), with GDP forecast to contract 0.3% but it still anticipated GDP to rebound by almost 6% by 2021.
Some good advice from Realeastate.com.kh on the changes in trends in a post-COVID-19 Cambodia for property investments are:
As the rental market is huge in Cambodia, investors who own rental properties will likely have to rely on western and other foreign tenants to occupy their vacancies and will likely need to make concessions in terms of rentals to keep current tenants and even attract new ones.
Only purchase developments that are finished, close to finishing, or are from a reputable developer to mitigate development risks
As a landlord, you might need compromise on annual increases: instead of a 15% increase over 3 years, scale this back to 5% for 3 years.
Investors may need to look at buying a property below replacement cost and look for reliable and trustworthy property deals as developers will be eager to entice buyers in difficult times.
The Cambodian construction and property sector saw a 47% year-on-year growth in approved construction projects between January and February 2020. The total value of the projects was valued at $1.996 billion.
In 2019, the construction and real-estate sector in Cambodia yielded investment worth approximately $11.43 billion, a 90% rise from 2018.
Cambodian investment opportunities for foreigners
These are some of the common types of opportunities that are available in the Cambodian market to foreign buyers
Condominiums and Apartments: These are the easier option for foreign buyers in Cambodia, but are also popular with Cambodian property buyers.
Strata titled office space and commercial units: There are opportunities for buyers to purchase strata-titled office or commercial units in Cambodia.
Serviced Residence, Hotel and Resort opportunities: Another buying option with potentially good returns in Cambodia Look for Guaranteed Buy Back option built in the purchase.
Colonial-era apartments: Highly sought after but also potentially expensive, buyers could purchase an older apartment, with plans to renovate the property before selling it with at a profit.
Can foreigner (expats) buy property in Cambodia?
Yes, foreigners can buy property in Cambodia. Foreigners in Cambodia are not however allowed to own properties on the ground floor of a building and are not allowed to own land outright under the foreign ownership property law.
Most foreigners will look to own a freehold condominium in Cambodia. The Cambodian Government also considers citizenship applications from foreigners when "a serious and significant investment is being made."
What property titles are there in Cambodia?
Property ownership in Cambodia can be secured by one of the following forms of Cambodia land title.
Hard title
Soft title
Private Ownership in Co-owned Buildings (Strata Title)
LMAP title (Land Management and Administration Project)
We suggest you contact legal and property professionals to get more advice on these when looking at buying properties in Cambodia. You can also read this article on Foreign Property Ownership in Cambodia.
Where do expats live in Cambodia?
Most foreigners who live in Cambodia, still reside and operate a business in the capital of Phnom Penh. However, the other major cities are also popular and well as areas earmarked for growth and investment.
Phnom Penh
Siem Reap
Sihanoukville
Kampot
Kep
Battambang
Koh Kong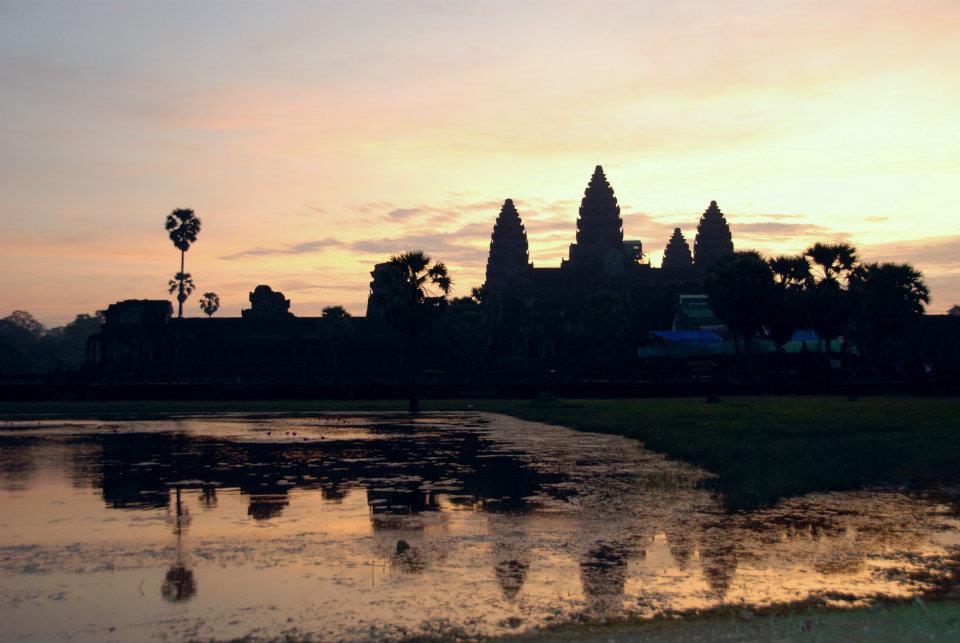 Black Friday Property Sale 2020
Realestate.com.kh, Cambodia's biggest real estate portal, has organised the first online property sale on June 12, 2020 from 4pm – 8pm (GMT+7).
The Black Friday Property Sale will feature a collection of developments based through Cambodia. For homebuyers, some of the best deals possible will be exclusively available during this sale with massive discounts on premiere developments throughout the event.
Interested homebuyers may pre-register for the event on this website using our PROMO CODE: B2B.