Between 2020-2021, the Cambodian Government has launched a number of digital economic initiatives, online platforms and its official digital plan for the Kingdoms' economic development.
We have previously written on eCommerce (E-commerce or electronic commerce) in Cambodia and its rapid growth as well as the broad range of new regulations that were being introduced.
As was outlined earlier in 2021, a number of laws and changes have been announced, such as:
eCommerce law passed in 2019 and adopted in 2020.
Consumer Protection Law which came into effect in 2019.
Digital contracts and signatures permitted from 2020.
Cambodian government introducing a digital service tax (VAT) on international tech companies – known as Sub-decree 65.
Cambodia's Digital Policy Framework
These all form part of the broader Cambodian Ministry of Commerce's E-commerce strategy and an updated new 14-year plan on digital policy released in June 2021.
The government's "Digital Economy and Social Policy Framework of Cambodia 2021-2035" looks at how digital offers a new model of economic growth for the nation. Cambodia has set out its vision in a very word framework titled: "Building a vibrant digital economy and society by laying the foundations for promoting digital adoption and evolution in all sectors of society, the state, the people and the business community."
The policy framework looks to impact key economic benefits, which include:
Job creation
Skills development
Improved investment climate
Trade and business activity boosts
Links in regional and global production and value chains
More efficient public service delivery
The Phnom Penh Post reports that the framework focuses on two foundations – developing digital infrastructure; and fostering digital trust and confidence.
In addition, there are three core pillars
Creating digital citizens
Building the digital government
Promoting digital businesses
The Value of the Cambodian Digital Economy
Although Cambodia still lags behind some of its ASEAN counterparts in terms of digital adoption, the Asian Development Bank (ADB) estimated that the Cambodian tech and digital businesses achieved $470 million in revenue for 2019 according to the "Asia Economic Integration Report 2021: Making Digital Platforms Work For Asia and the Pacific" report.
During the Global COVID-19 pandemic there has been a distinct uptick in cashless payments in Cambodia, as well as the growth of fintech adoption and a push by the government for its citizens to go cashless for health and safety reason and to embrace the Bakong digital app.
According to the National Bank of Cambodia (NBC), the market demand in Cambodia stands at approximately $29.6 billion collectively, with only about $5.7 billion being filled by digital financial apps.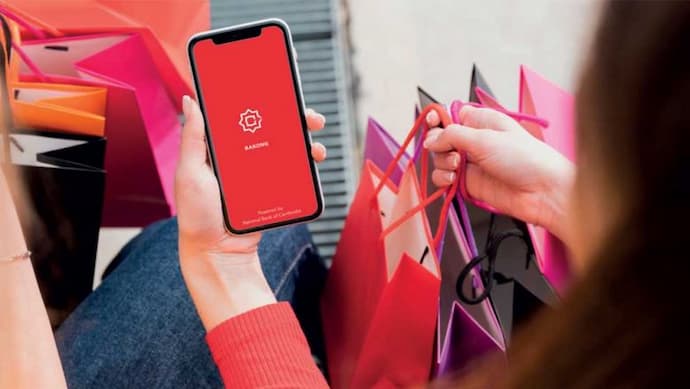 KhmerSME Launches in 2021
The Cambodian Ministry of Industry, Science, Technology and Innovation also plan to launch its website KhmerSME by the end of 2021.
The site is designed to provide small and medium-sized enterprises (SMEs) in the Kingdom with access to business information, as well as links to ASEAN Access, and global markets.
E-Commerce Law Cambodia
In a previous article, we addressed some of the concerns of the changes to regulations and if they could impact the growth of E-Commerce in Cambodia.
On Friday 24th June 2021, DFDL and EuroCham are hosting a combined webinar looking at the new regulations on E-Commerce in Cambodia which impacts those running an online business in Cambodia. The E-Commerce Law came into force on 2 November 2019, followed by regulations in 2020.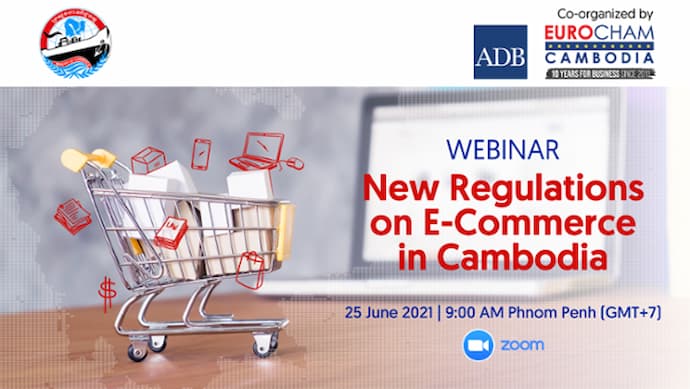 The webinar is co-organised by the Ministry of Commerce ("MOC") and the Asian Development Bank ("ADB").
DFDL and EuroCham say "Sub-Decree 134 on 27 August 2020 and Prakas 290 on 9 October 2020 gave guidelines on the scope of this new law, the types of activities covered and the kinds of companies, organizations or individuals that would be governed by its provisions, license and permit requirements. These developments have raised concerns and questions among many E-Commerce operators (large or small) on how to be compliant."
The webinar will discuss the E-Commerce Law and its implementing regulations, and address the key compliance points, the types of entities or E-Commerce activities most affected, and what action is needed to avoid fines and unnecessary penalties in the future.
You can read more about digital payment options in Cambodia and the fintech sector in Cambodia. The food delivery apps in Cambodia is another market that has boomed in 2020.