With Q1 2022 wrapped, news on the various industries and economic sectors is being released by Ministries and local media. We review the data in this Q1 2022 Economic report summary for the Kingdom.
Overall Economic Growth in Cambodia 2022
We reported on the Asian Development Bank (ADP) expectations for Cambodia's economy to grow by 5.3 per cent in 2022 and 6.5 per cent in 2023.
This is supported by the relaxation of travel restrictions, the return of international tourism and investment and the government policies and laws that are promoting investment and boosting business confidence.
The Kingdom has among the highest vaccinated populations in Asia and its inbound travel restrictions are the most relaxed in the region, with proof of vaccination allowing entry (no pre or on-arrival testing) and visas on arrival.
Retail Business on the Rise Q1 2022
The latest report from CBRE Cambodia titled "Q1 2022 Market Insights – Navigating the new norms" was released in early April. The report was also supported by a webinar presented by Managing Director Lawrence Lennon, Associate Director Kinkesa Kim and Manager for Valuation & Advisory Services Daluch Chin.
The report provides an outline of all major infrastructure projects' completion status and the latest on office and retail rental and leasing as well as new developments.
On office space leasing, it was interesting to note the following:
Rent for all office grades has been stabilising.
Flight to Quality is ongoing with tenants moving to modern and better spaces and incentives.
In retail, the occupancy is at 67% in Q1 2022, with the launches of three malls; Chip Mong Sen Sok Mall, Prince Times Square, and 60 Avenue.
Six international brands and 38 local brands entered the market. (These include H&M).
Overall foot traffic has increased.
See our guide on Shopping Malls in Cambodia.
Property Developments – Cambodia
The CBRE report also confirmed there were 39 landed property launches in Q1 2022 and half of these were first time developers in the Kingdom.
In addition to the information from the CBRE report, you can also see the highlights of the Realestate.com.kh findings from their 2022 Real Estate Survey which we published here.
General Department of Customs and Excise (GDCE) Collections Q1 2022
Nearly USD $600 million was collected in custom revenue according to the data from the General Department of Customs and Excise (GDCE).
The Khmer Times added that the value-added tax accounted for 38.9 per cent, special VAT 36.8 per cent, and the remainder from other customs duties.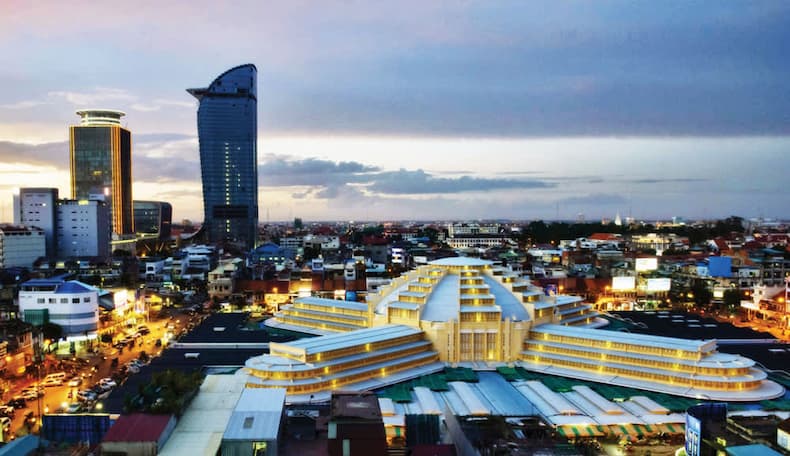 Cambodia Exports Q1 2022
In total, the export increased by 25.7 per cent to USD $5,7 million in Q1 2022 compared to Q1 2021.
The GDCE also announced that Cambodian export of garment products was valued at USD $3,1 million in Q1 2022. This represents a 24.8 per cent increase compared to Q1 2021.
The Cambodia Garment, Footwear and Travel Goods Sector Development Strategy 2022-2027 were also announced. The five-year roadmap from the Cambodian government aims to improve the Cambodian production of garment, footwear and travel goods "into an environmentally sustainable and high-value-added operation."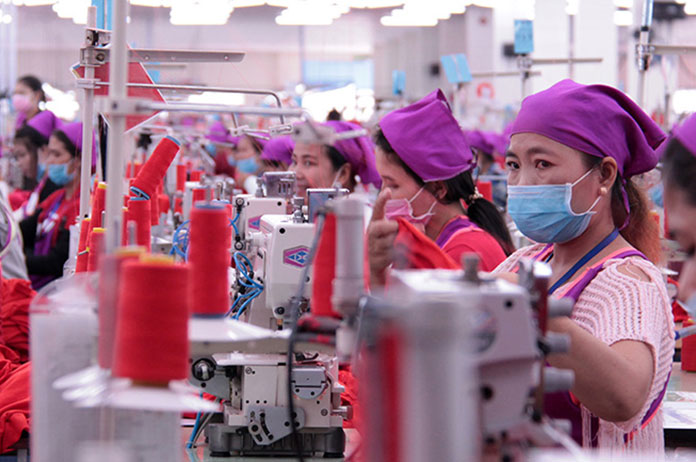 Non-garment exports were valued at $1,2 million, which represents a 38 per cent increase. These exports include bicycles, electronic components, auto spare parts, wood products etc.
Cambodia exported 61,839 tons of dry rubber in Q1 2022, a slight increase of 1 per cent.
Agricultural products such as paddy rice, milled rice, and rubber, were worth $1,1 million in exports in Q1 2022 – a 10 per cent increase.
Biggest Export Markets & Trade Volume Q1 2022
According to the General Department of Customs and Excise, Cambodia's trade volume in Q1 2022 was $13.1 billion, an increase of 9.1 per cent over the same period in 2021.
Cambodia and China shared a bilateral trade volume of $2.87 billion in Q1 2022 – which increased by 30.14 per cent from Q1 2021 but the Kingdom does have a slight trade deficit.
The United States accounted for 37.6 per cent of total Cambodian exports ($2,15 million) and increased by 43.7 per cent from last year.
Vietnam exports rose by 3.9 per cent ($758 million)
Thailand exports increased 28 per cent to ($318 million)
Foreign Direct Investment 2021
The National Bank of Cambodia (NBC) announced that the FDI (Foreign Direct Investment) into the Kingdom grew by 11 per cent in 2021. See more here for the details.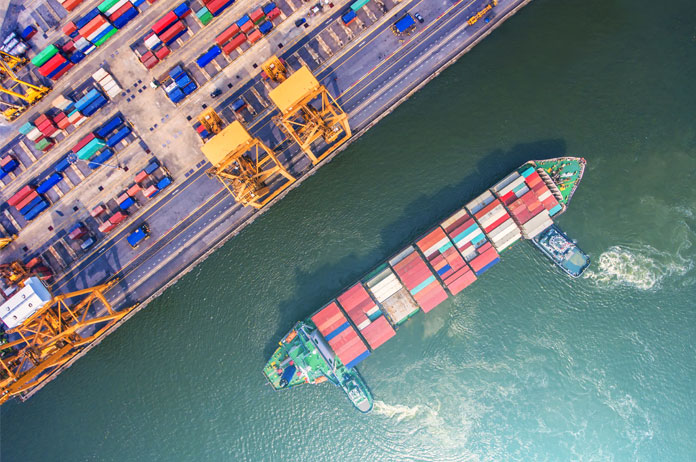 We will update this article as more official information on the first quarter of 2022 are released for industry sectors.